Tips voor de dag van de liefde
De dag van de liefde komt steeds dichterbij, en wie wil nou niet zijn geliefde verwennen met Valentijnsdag. Wij hebben de beste tips voor je op een rijtje gezet: een liefdesroute door Breda, romantisch dineren, cadeautips en meer.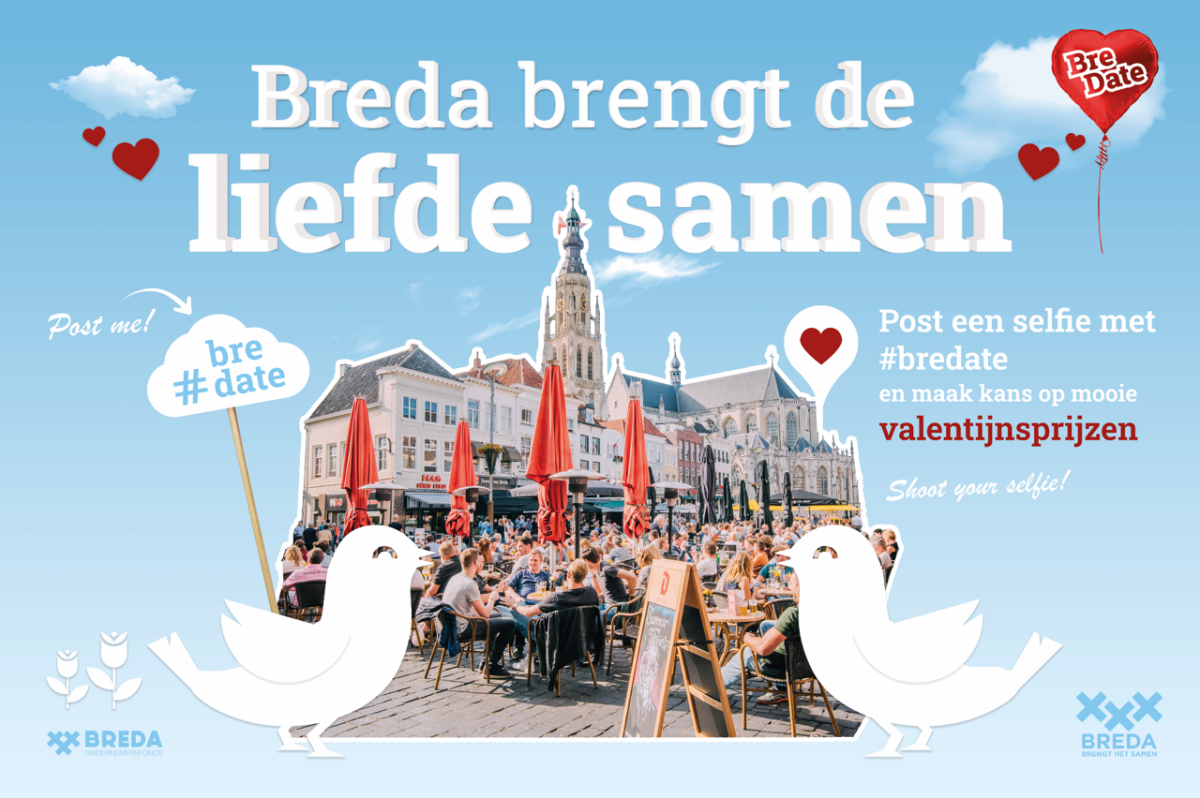 Bredanaars wisten het al lang... Breda is de Nederlandse hoofdstad van de liefde! Bezoekers omschrijven Breda vaak als een romantische stad; vol met kleine straatjes, mooie gebouwen, parken, tuinen en andere romantische plekjes. In verband met Valentijnsdag staat dit weekend de liefde centraal in Breda. Loop de liefdesroute door de binnenstad, post een selfie met #Bredate en maak kans op romantische prijzen!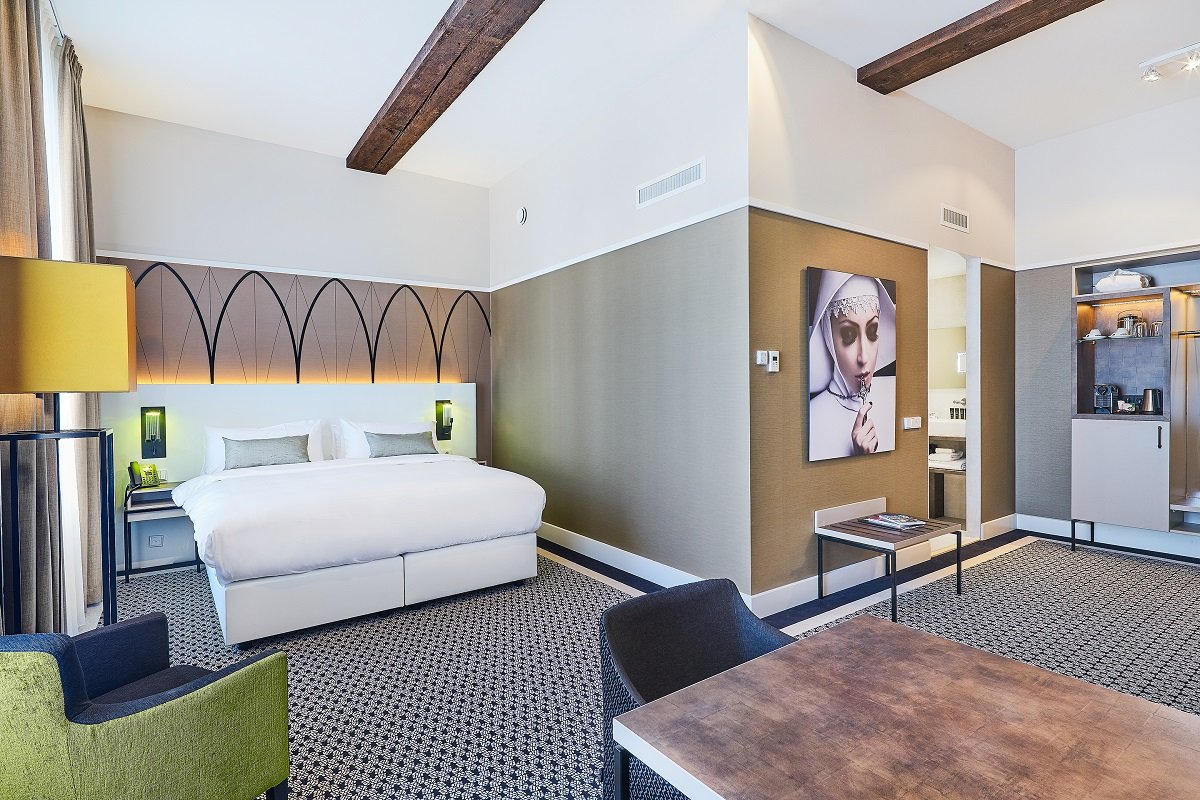 Wat is er nu romantischer dan een overnachting in een hotel samen met je geliefde? Breda heeft een hele boel mooie hotels waar jij jouw Valentijnsdag geweldig kunt doorbrengen. Neem bijvoorbeeld eens een kijkje bij Hotel Nassau of Hotel De Klok voor een onvergetelijke nacht.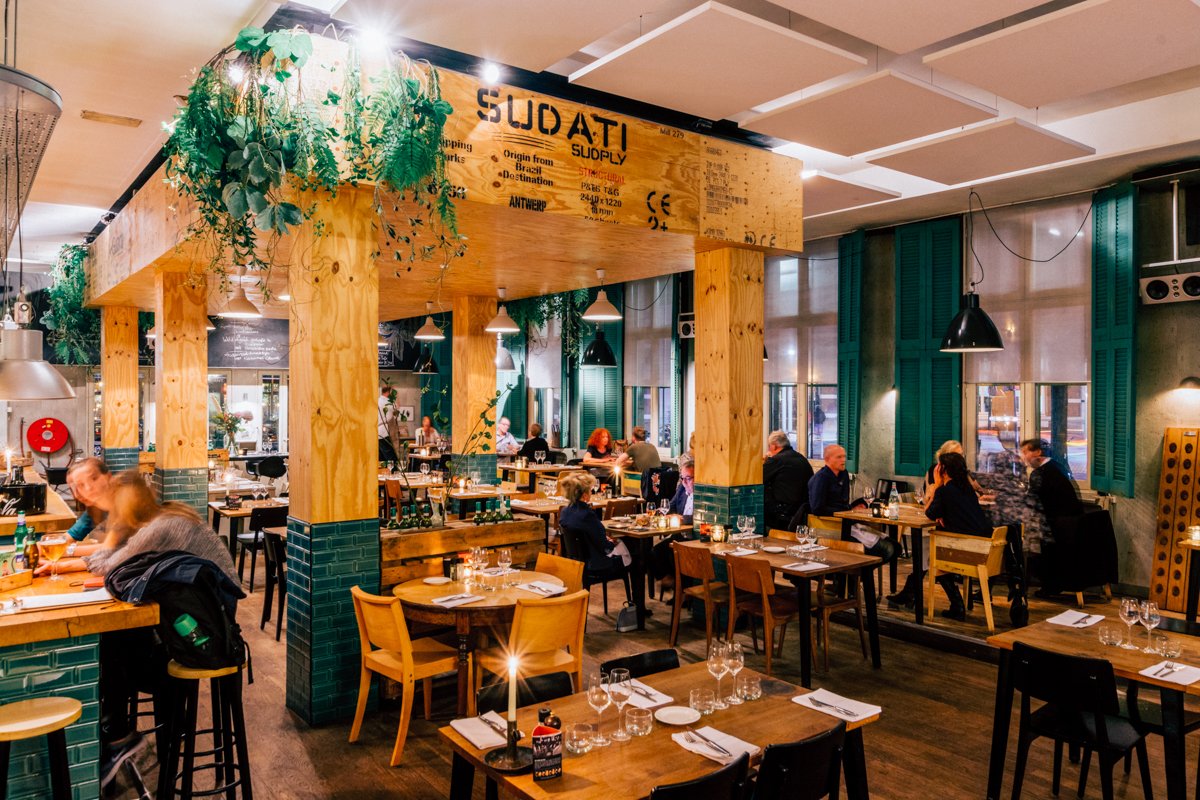 Liefde gaat door de maag zeggen ze. En daarom is uit eten nog steeds het populairste uitje met Valentijnsdag. In Breda is er een overvloed aan leuke restaurantjes waar je uit kunt kiezen. Sommigen hebben zelfs speciaal voor deze mooie dag een Valentijnskaart geïntroduceerd, zoals Barlucca, Con Fuego en Puick. Reserveer snel en maak er een mooie dag van!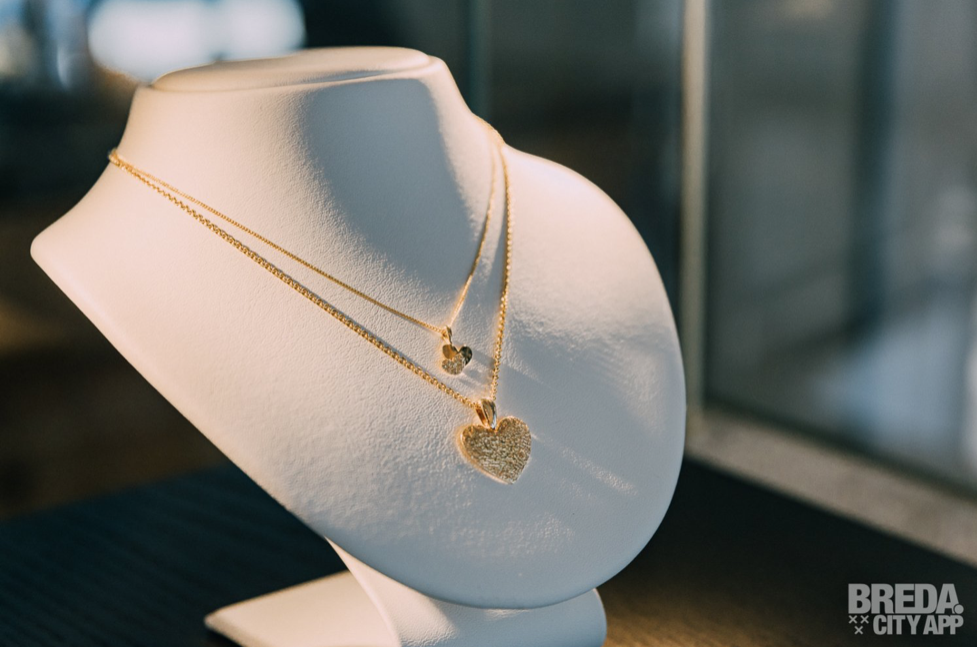 Ben je nu toch meer van de tastbare cadeautjes? Ook daarvoor kun je in Breda terecht! Je hebt hier namelijk heel veel leuke winkels waar de schappen vol liggen met leuke Valentijns cadeautjes. Denk aan een leuk sieraad of een verzorgingsproduct. Kijk hier voor alle juweliers en beauty & health winkels.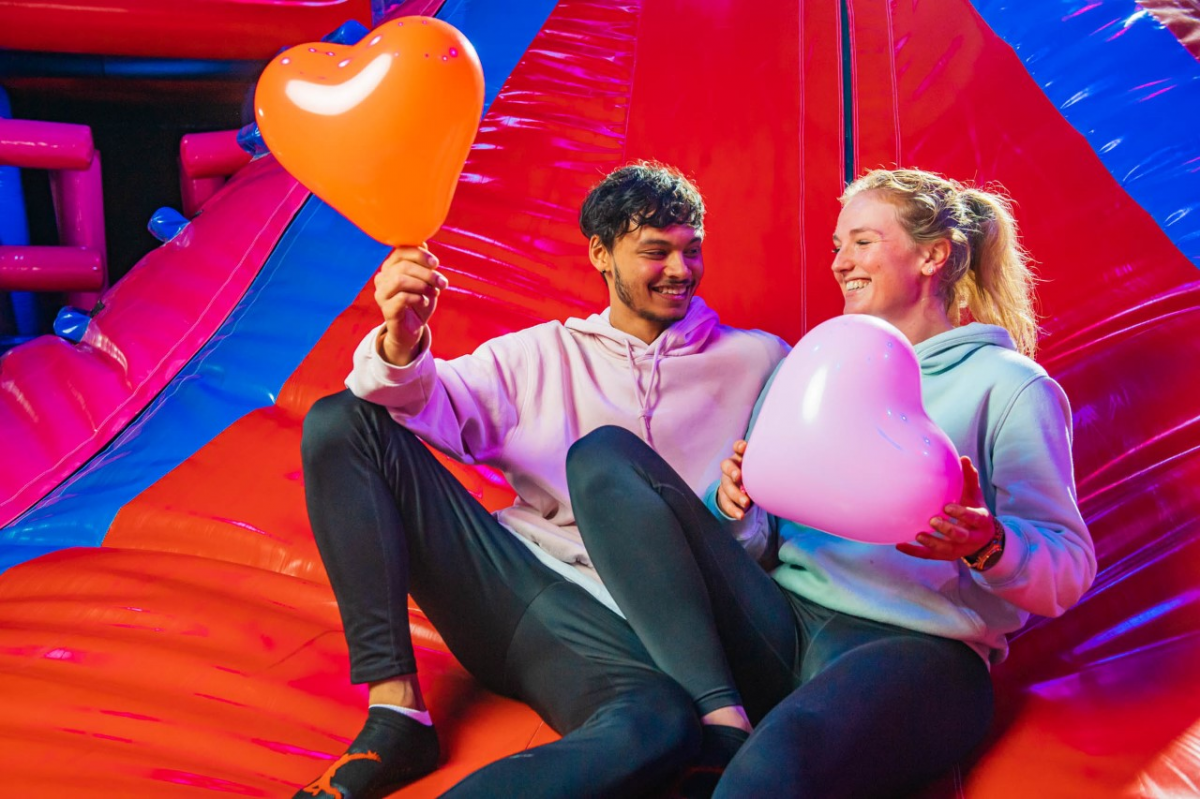 Voor iedereen die op zoek is naar een unieke date voor Valentijnsdag, zoek niet verder. Want Bounce Valley in Breda is maandag de 14de geopend en ze geven zelfs gratis kaartjes weg aan iedereen die hand in hand bij de kassa aankomt. Dus, wil jij jouw Valentijnsdag actief en tegelijkertijd voordelig doorbrengen? Klik dan hier voor meer informatie.