Spin & win!
You can spin the wheel once a day to earn free points. Cash in those points in the /bredastudentshop for discounts and free stuff!
Check out all routes and discover how to earn more points.
The following conditions are applicable.
You have not earned any points yet!
Mezz
The Kik + MINKA
Een Neerlandstalige band geïnspireerd door grootheden uit de sixties als The Beatles en Boudewijn de Groot.
Na de positieve reacties van vorig jaar keert HerfstBAAI weer terug! We gaan twee maanden lang genieten van de herfst!
Vanaf dit voorjaar staan op de binnenplaats van het museum een aantal abstracte sculpturen van Helen Vergouwen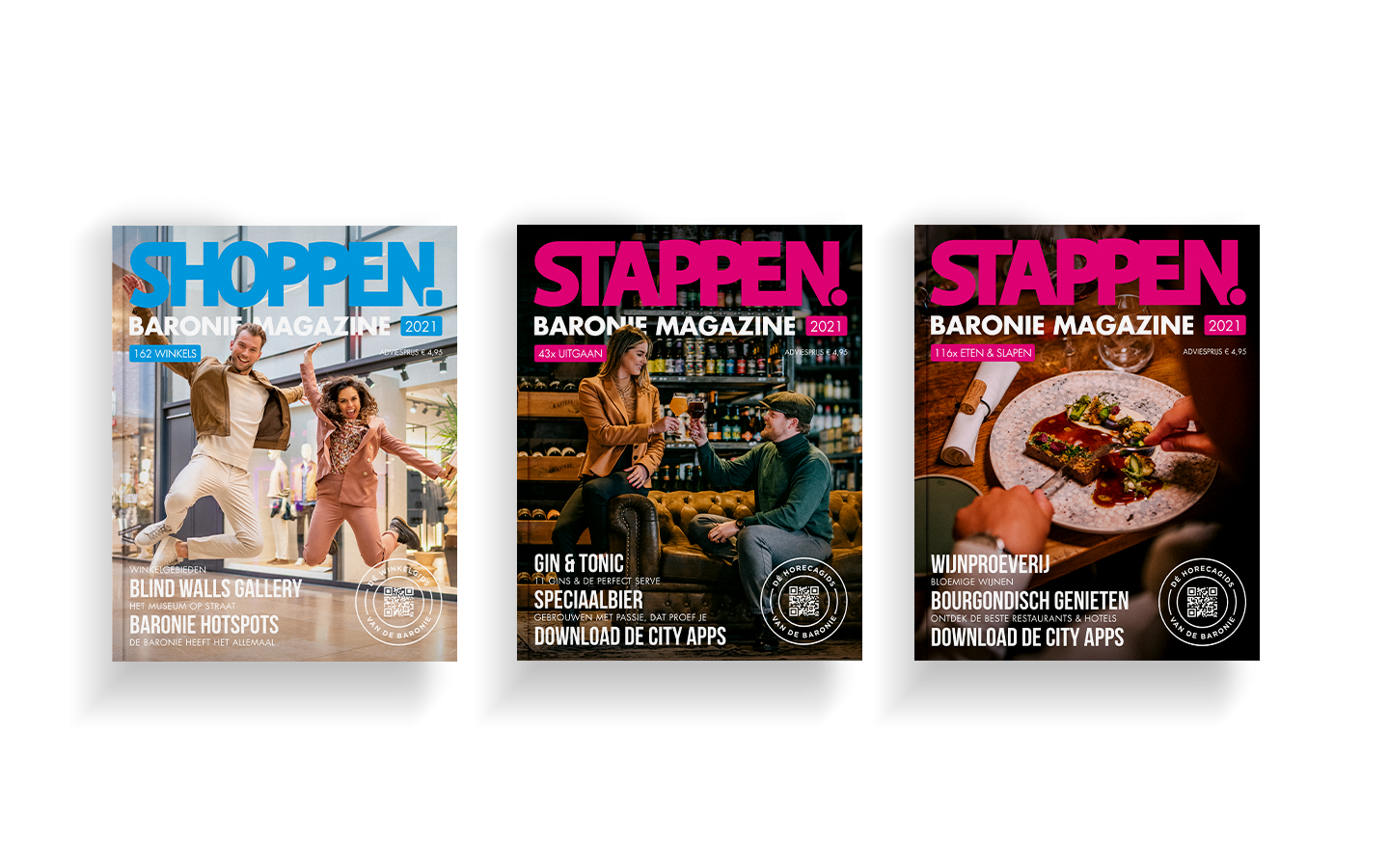 Stappen & Shoppen Magazine
Stappen & Shoppen Magazine are the city guides of Breda and region de Baronie. Stappen Magazine is the most complete hospitality guide of the region, with about 300 restaurants, cafes and hotels. Shoppen Magazine is a complete shopping guide with the most beautiful shopping areas and the most fun stores.
Breda Student App
Breda Student App provides information about everything related to student life, hospitality, retail, culture and events in Breda. The app makes it easy for you to find a restaurant, café or hotel, but also the best stores or information about sights, museums and events. In addition, the app provides practical information about studying and living in Breda, sports and student associations.
Spin the "Wheel of Fortune" every day and complete routes to save points. In the Breda Student Shop you can exchange these points for discounts and fun prizes at local Breda entrepreneurs.
Download de app free for iPhone & Android, register as a student and collect those points!