Experience Blog: Graffiti spuiten bij Ride Along
Wil jij in een middag leren graffiti spuiten? Dan is Ride Along de place to be! Ride Along biedt diverse uitjes aan zoals suppen, longboarden, lasergamen en veel meer. Wij zijn uitgenodigd voor een graffiti sessie op een wel heel bijzondere locatie, namelijk de Koepelgevangenis!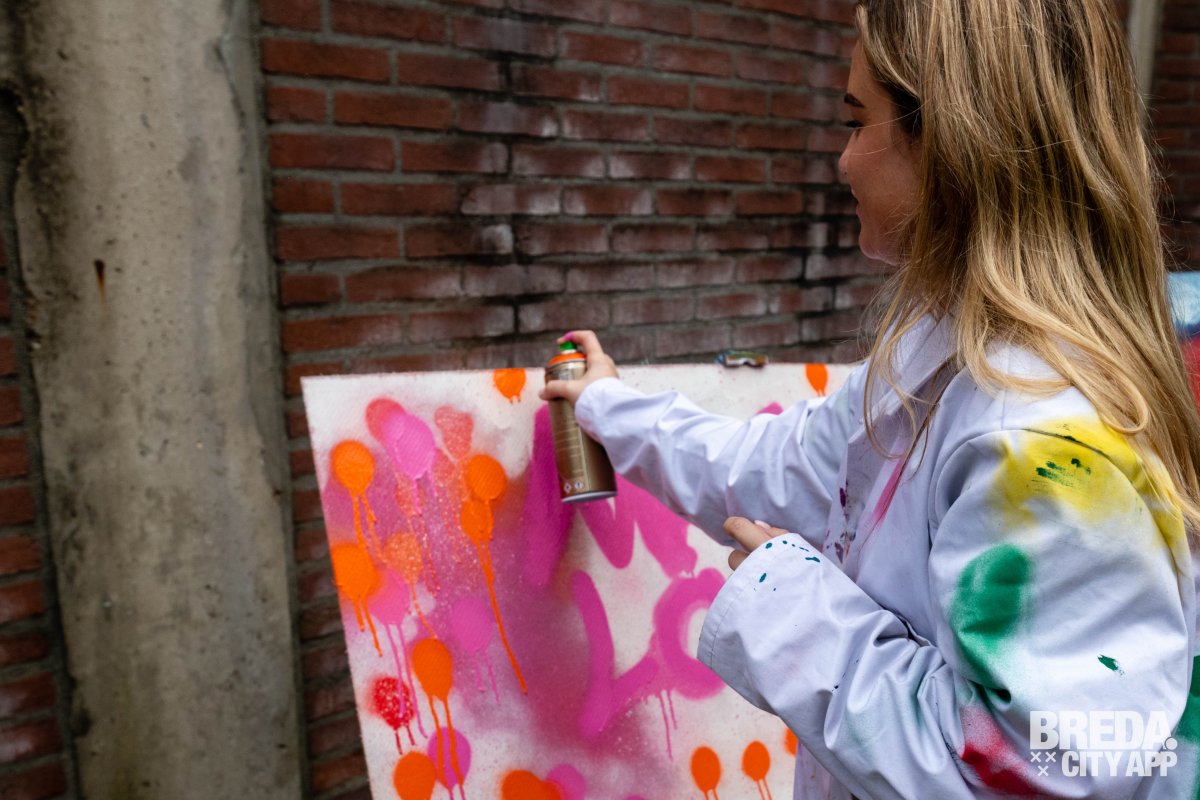 Ride Along is een activiteitenbureau gevestigd in Breda met de focus op (school)uitjes, kinderfeestjes en sportdagen. Ze zitten zelf op een gave plek maar komen ook op locatie! Daarnaast zijn alle activiteiten ook te boeken voor grote groepen tot 25 a 30 personen en voor kleine privélessen tot 5 personen.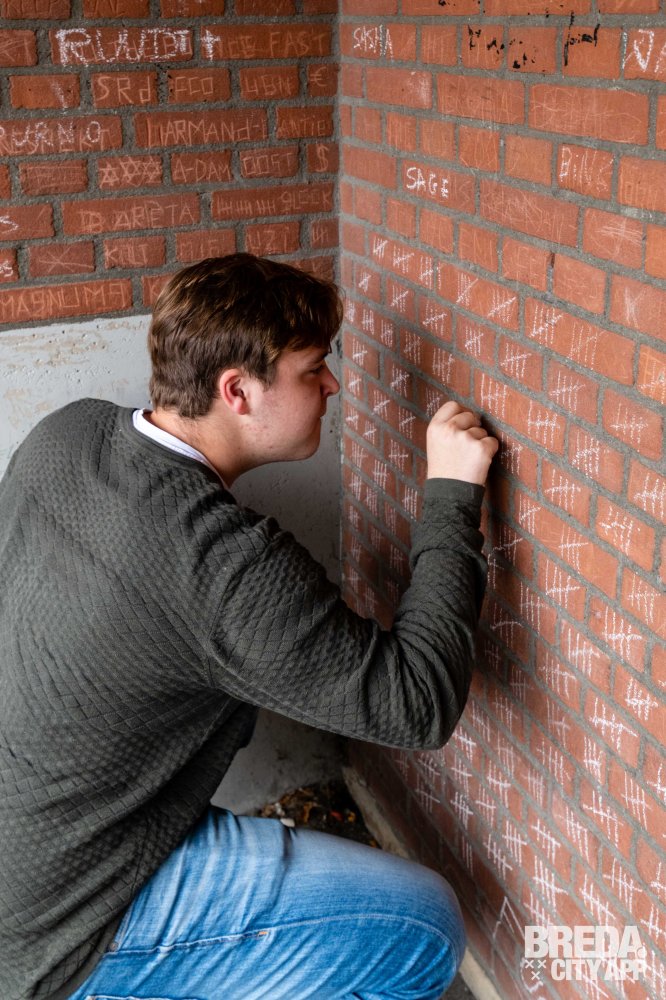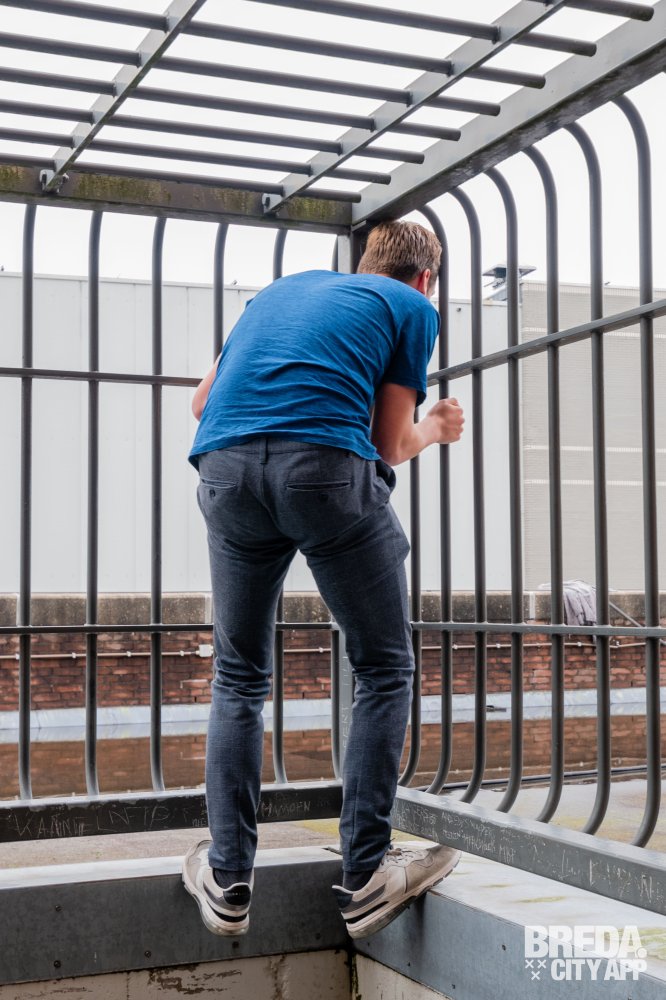 Bij aankomst werden we vriendelijk ontvangen door Bram en Ciam van Ride Along. We mochten onze spullen wegleggen in de 'schetsruimte' en kregen een korte rondleiding door de Koepel waar we de isolatiecellen en luchtruimte te zien kregen. De krassen in de muren zijn nog goed te zien, deze zijn jaren geleden op de muur gekrast door de oud-gevangen.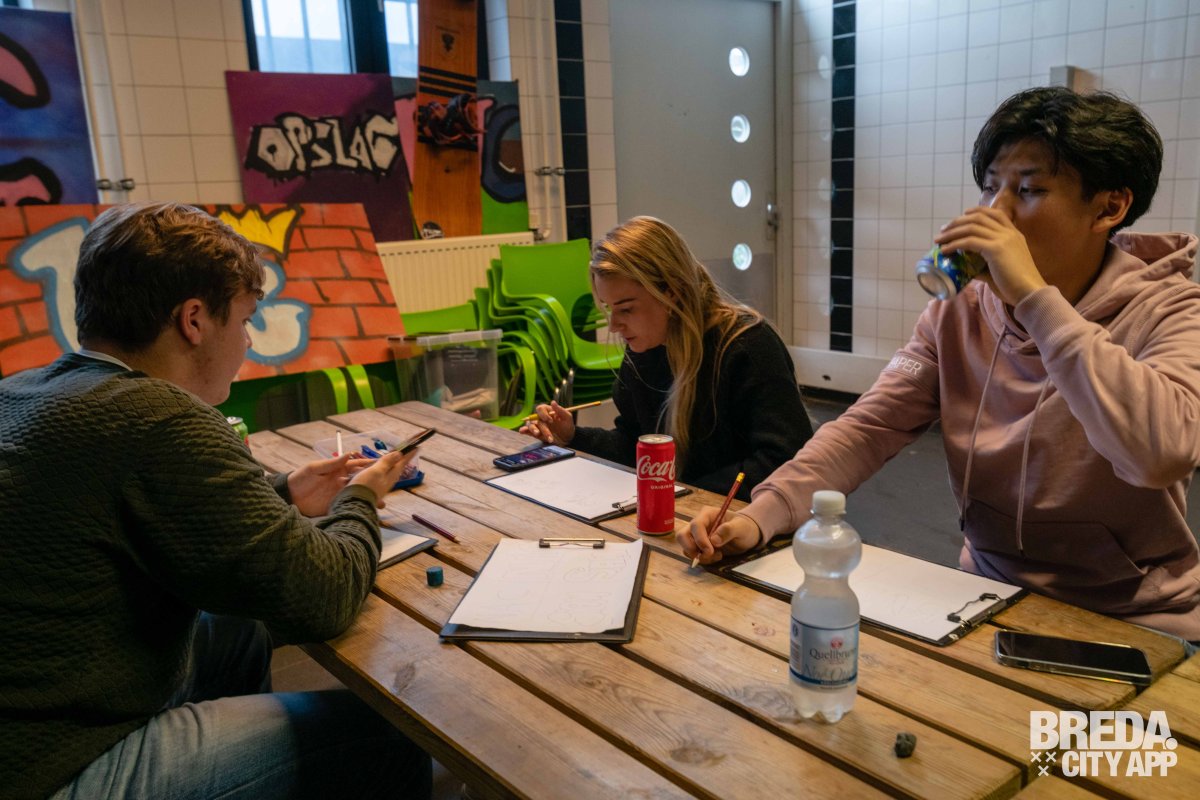 Toen we terugkwamen in de schetsruimte kregen we een drankje aangeboden. Ze hebben frisjes, voor de groepen met volwassenen biertjes en mocht je even wakker willen worden hebben ze ook een lekker kopje koffie. Toen we de drankjes ontvingen mochten we aan de slag met het schetsen van ons kunstwerk, in pure concentratie konden we onze creativiteit op papier uiten. Ciam liep ondertussen rond om ons te helpen met de schets en leerde ons in graffiti letters een 'tag' te tekenen.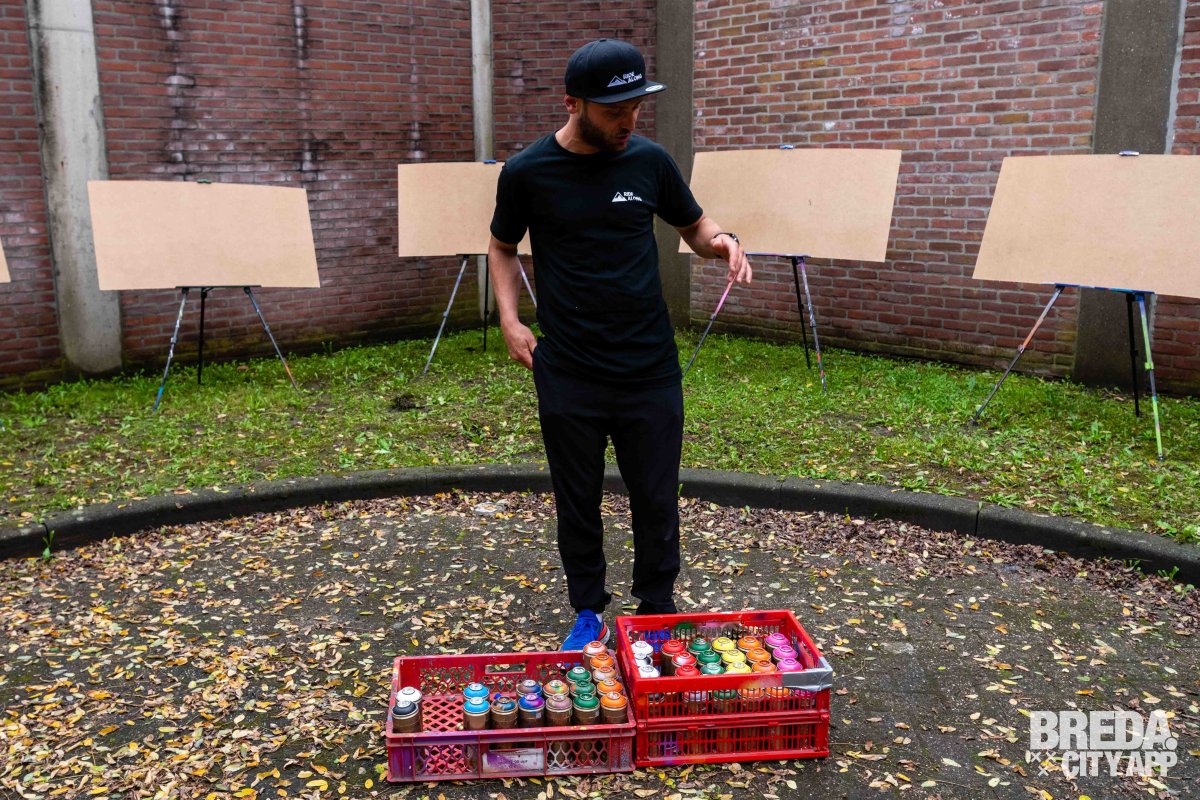 Hierna was het tijd om naar de binnenplaats te gaan, dit is een oude 'lucht plek' voor de gevangen. Op de binnenplaats kregen we een korte een uitleg over de basisregels van graffiti spuiten. We hebben allemaal een overall aangetrokken ter bescherming van onze kleren, het wordt ook aangeraden om oude kleren aan te trekken voor deze activiteit.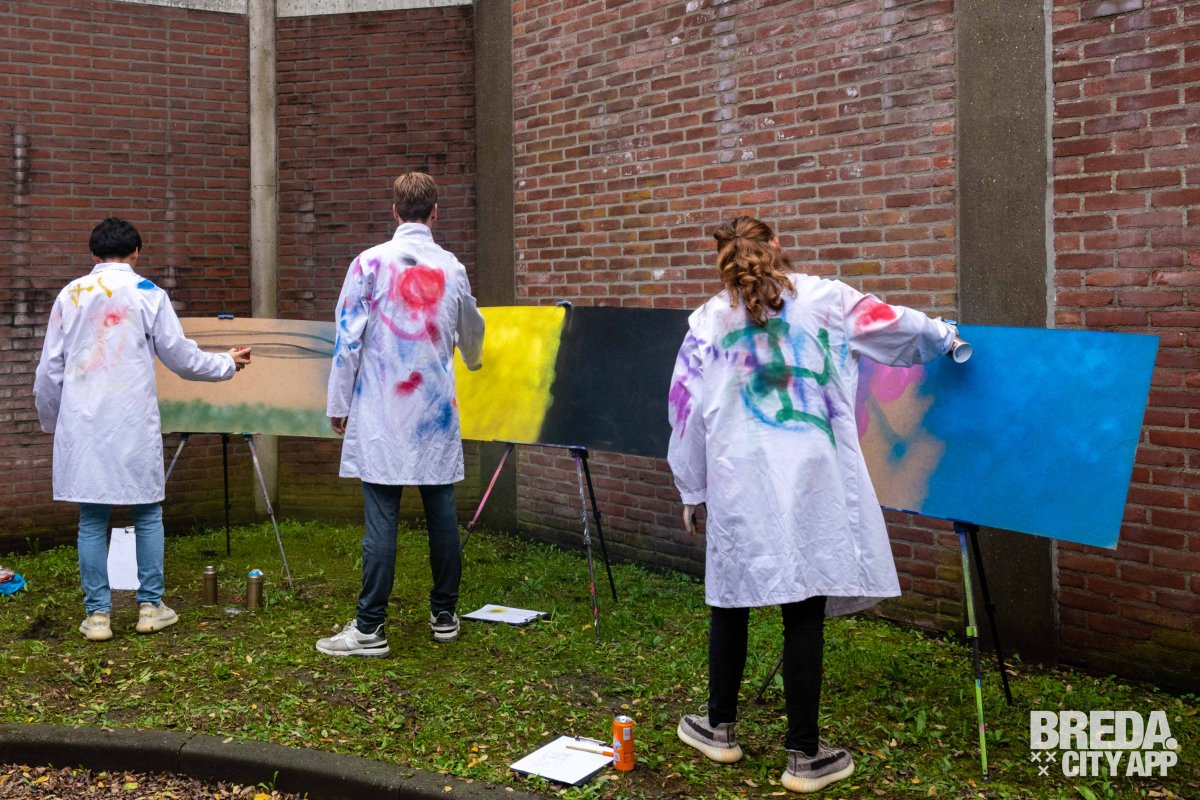 Vervolgens zijn we aan de slag gegaan met experimenteren met de graffiti bussen. We hadden al snel door hoe we verschillende lijnen kunnen zetten, hierdoor kun je veel diepte creëren in je kunstwerk. Bram en Ciam liepen rond en we kregen leuke tips om met bepaalde technieken een 'Galaxy' of 'druipers' te creëren. Om het nog gezelliger te maken stond er muziek op uit een van de muziekboxen.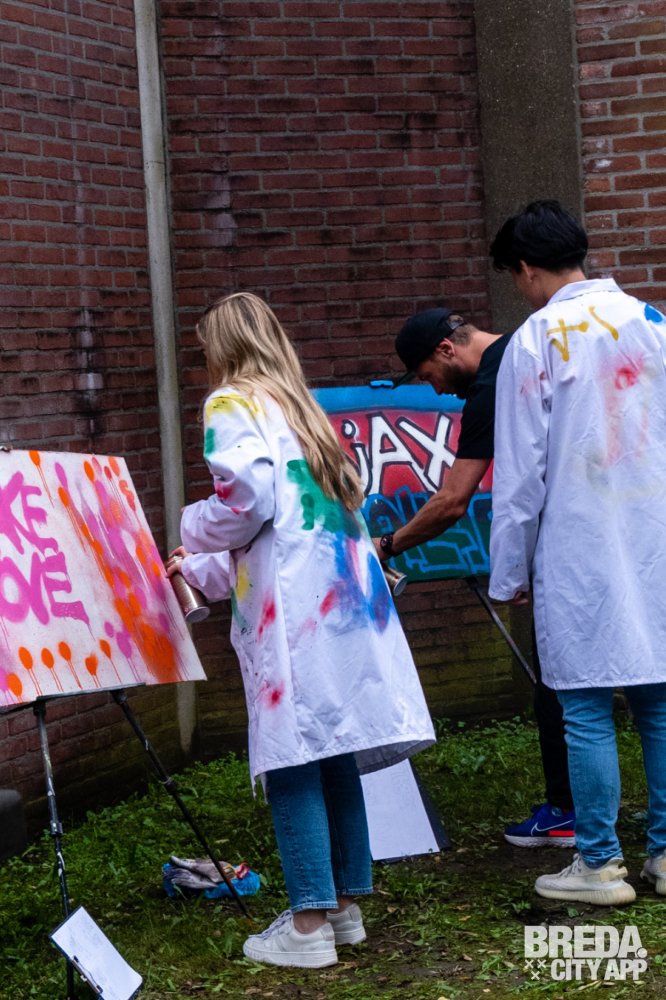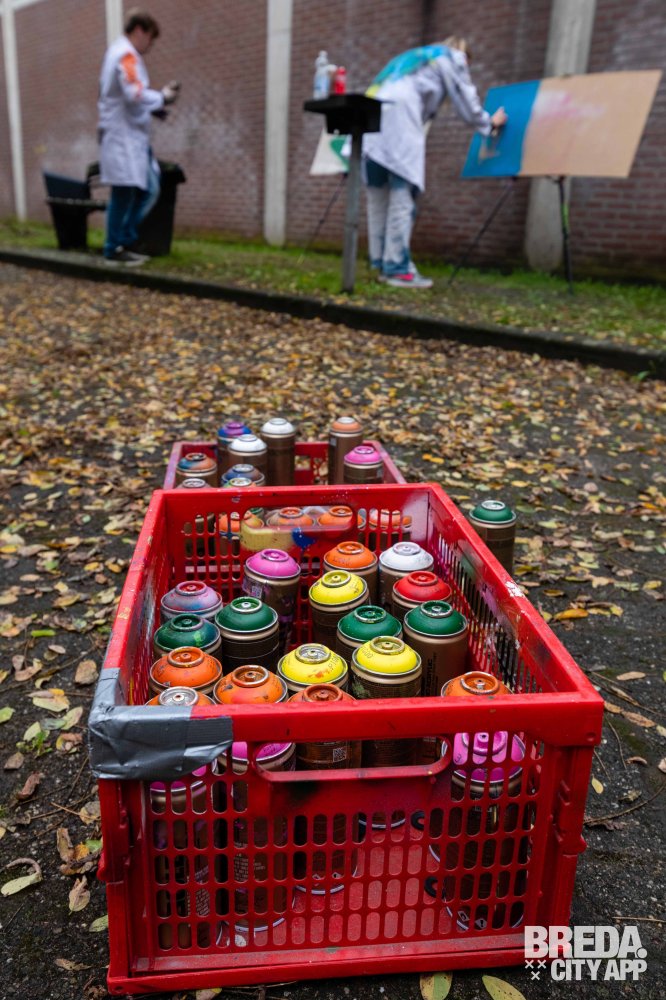 Toen we eenmaal de smaak te pakken hadden zijn we begonnen met het echte werk. We hebben onze schets uitgetekend op het bord en zijn aan de slag gegaan met het inkleuren van ons kunstwerk daaruit kwamen mooie eindresultaten.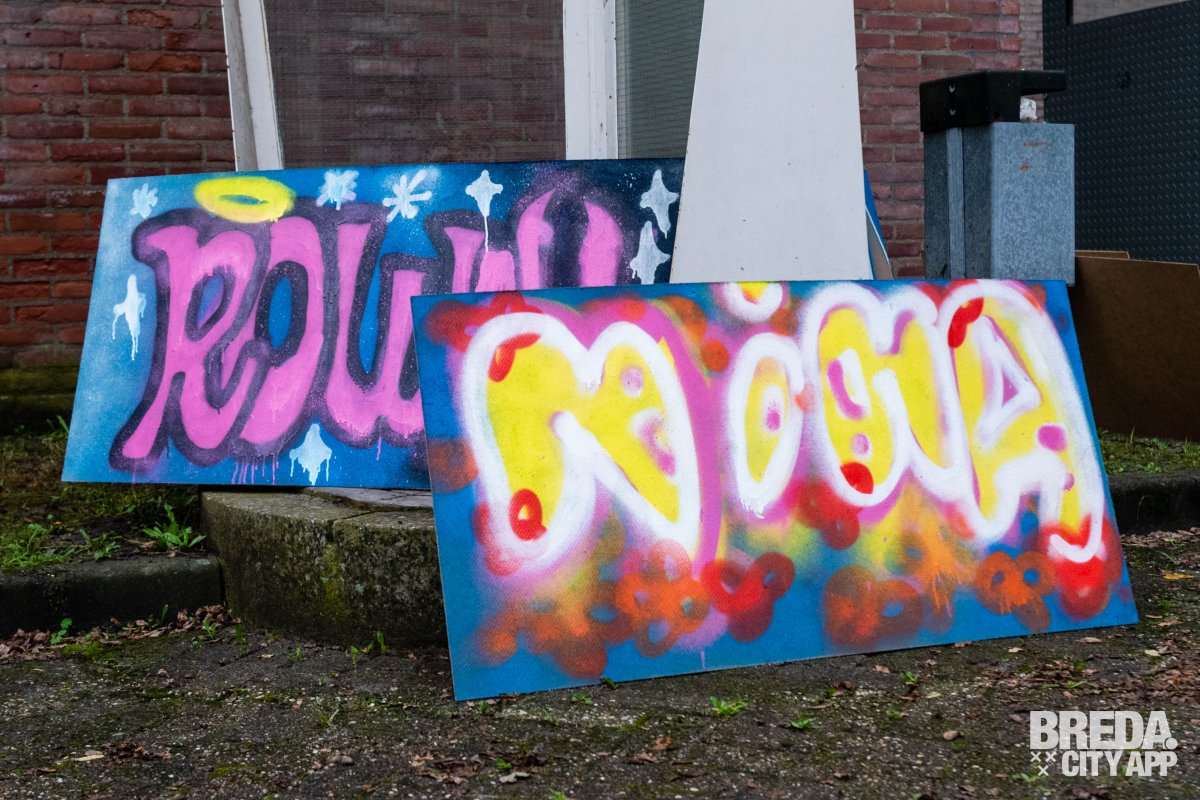 De kunstwerken zijn een mooi aandenken aan deze middag! We zijn we goed geholpen door de mannen van Ride Along die vol ideeën zaten. Na afloop kregen we de optie om onze kunstwerken mee te nemen, aangezien deze wat nat waren hebben we ze nog een dagje laten drogen en de volgende dag stonden de mannen klaar om ze aan ons mee te geven.