Foodblog: Mosselweken bij Café Bruxelles
Van 24 juli tot en met 6 augustus zijn het Mosselweken bij Café Bruxelles. Voor €23.5 geniet je van één kilo mosselen inclusief brood of friet. Onze foodies mochten alvast voorproeven en nemen je graag mee in hun ervaring! Reserveer hier.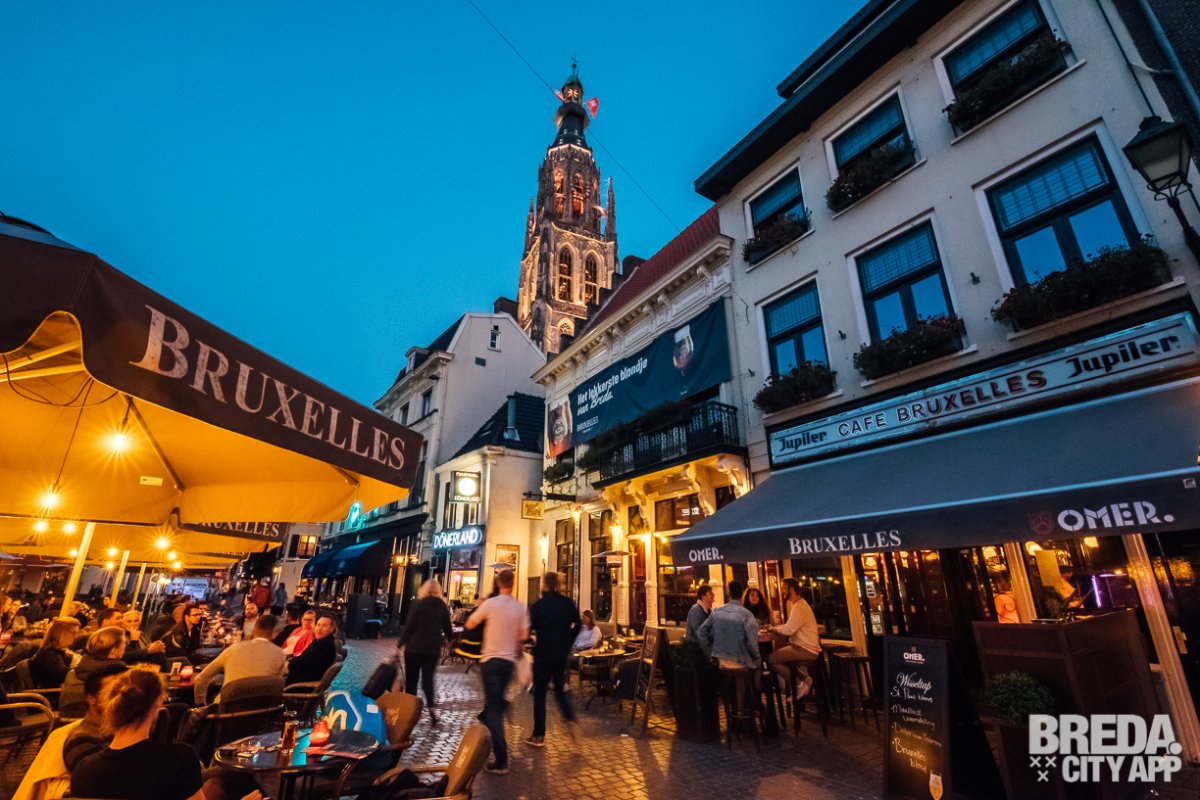 Geniet jij ook zó van een heerlijke pannetje mosselen? Dan moet je tussen 24 juli en 6 augustus zeker een keer gaan eten bij Café Bruxelles aan de Havermarkt. Of je nu binnen in het sfeervolle restaurant of buiten op het gezellige terras gaat zitten, hier zit je altijd goed.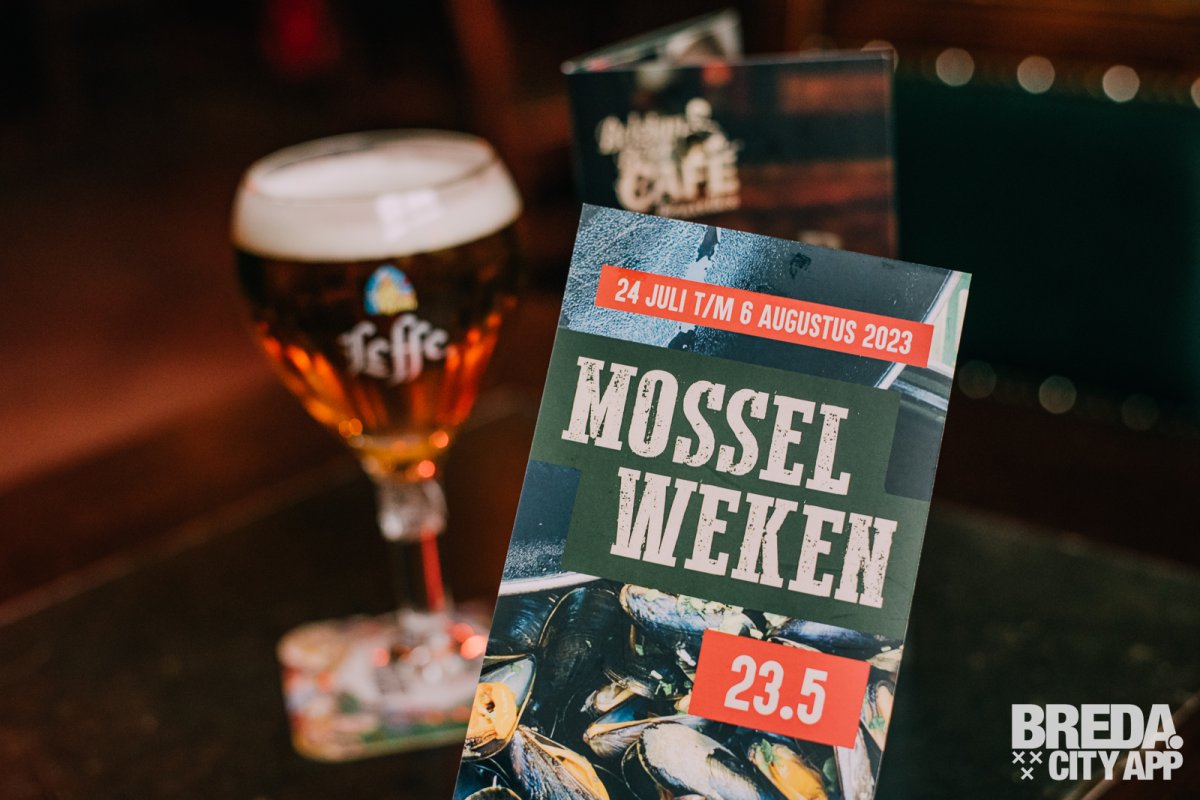 Wij starten ons diner met een tomatensoep en de Burrata. De soep wordt geserveerd met basilicum olie en een crouton met Parmezaan. De Burrata wordt gecombineerd met walnotenpesto, citroen artisjok, gegrilde groentes en een salsa. Beide gerechten zijn mooi opgemaakt en ware smaakexplosies, een goed begin van het diner!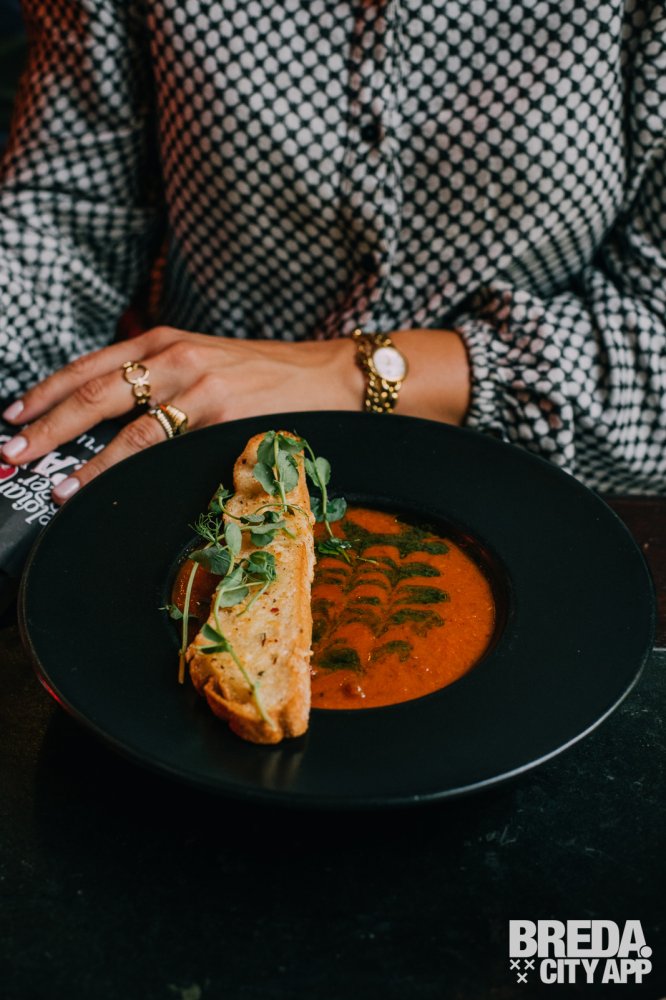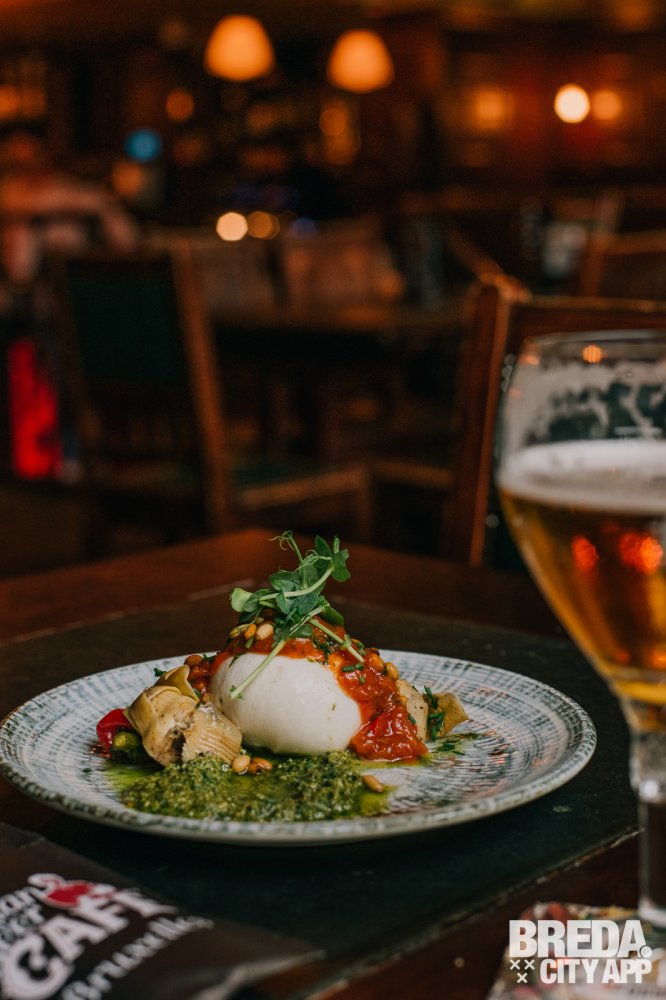 Voor het hoofdgerecht staan uiteraard de mosselen op het menu. Je kunt kiezen uit drie verschillende smaken: Bruxelles Blond, witte wijn of room & knoflook. Wij kiezen voor de eerste twee smaken. Herkennen jullie dat moment als het pannetje voor je staat en de geur je neus bereikt... het water loopt ons al in de mond. Deksel optillen en genieten maar! Beide mosselpannen zijn heerlijk bereidt en goed op smaak. Het zijn mooie grote mosselen en wij zijn letterlijk geen enkele kapotte tegengekomen.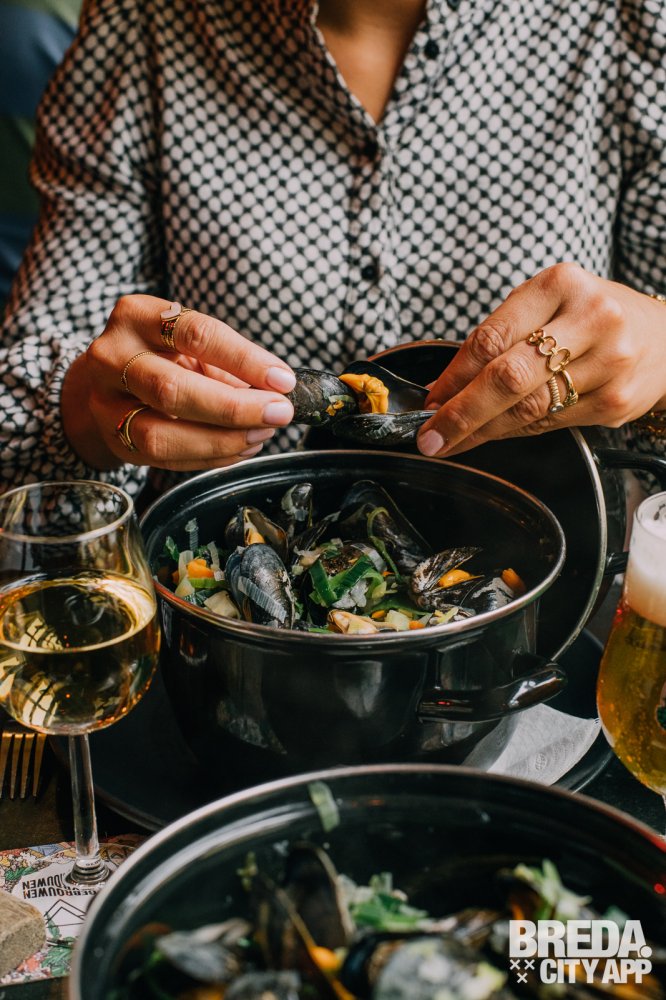 Bij de mosselen drinken we een witte wijn en uiteraard een Bruxelles Blond. Dit gelijknamige biertje is door Bruxelles zelf ontwikkeld. Het is een wat zwaarder blond biertje met 7%, met een rijke en volle smaak die goed samen gaat met de mosselen.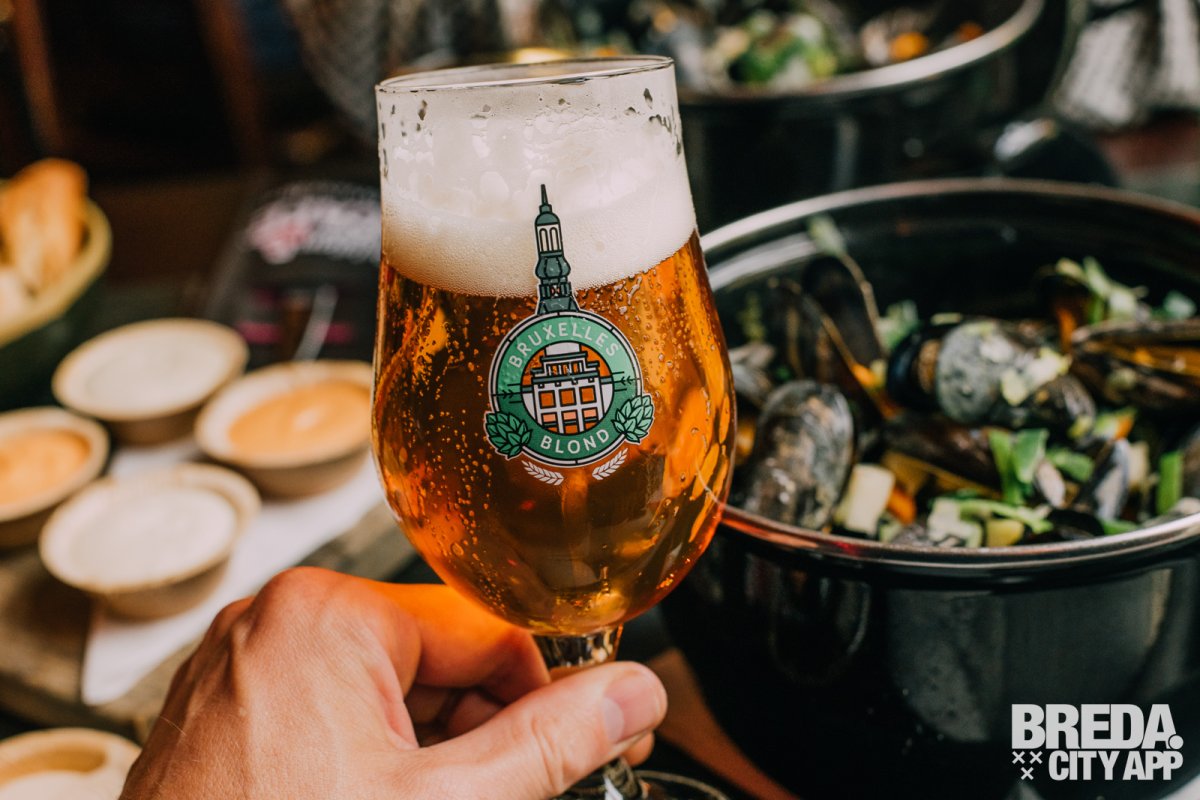 Na één kilo mosselen hebben we nog een klein gaatje vrij voor het dessert. We besluiten om de brownie caramel cheescake te bestellen. Het is een taartpunt met een combinatie van brownie en cheescake, super smeuïg en heerlijk om mee af te sluiten. Hiernaast krijg je een bolletje gezouten caramelijs en een dikke toef slagroom.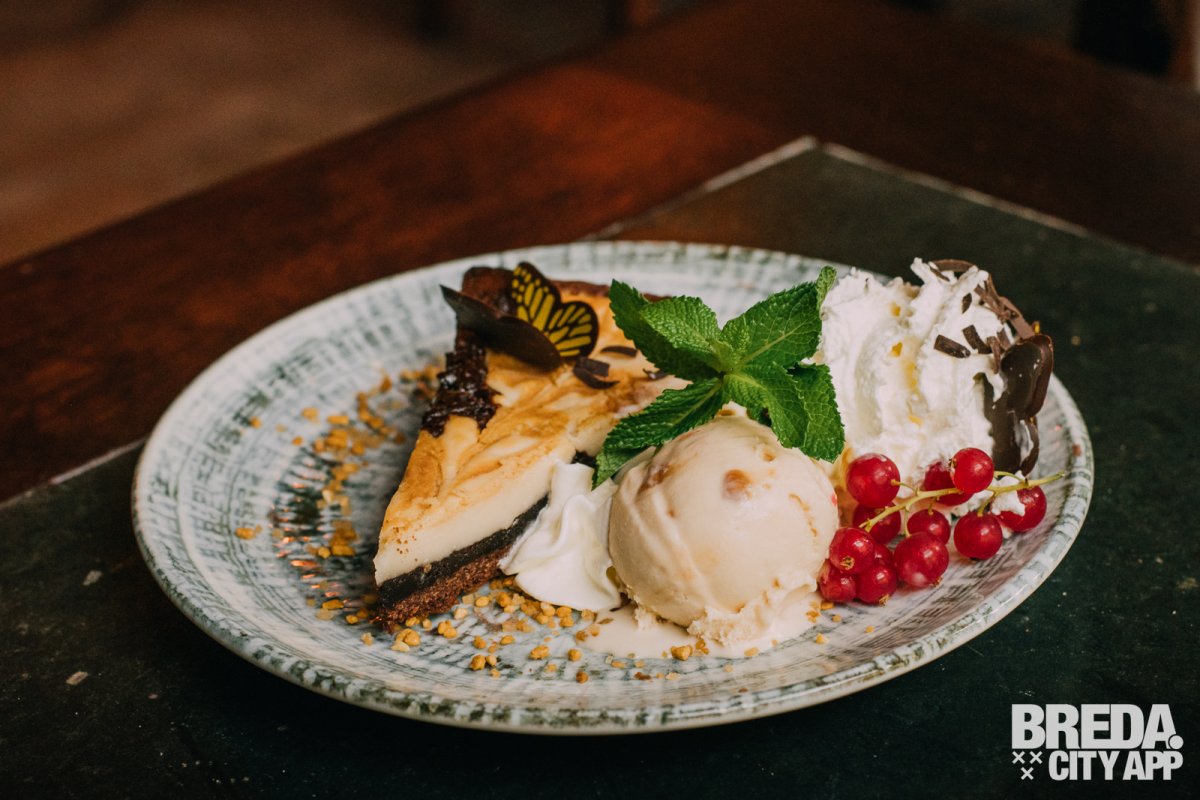 Op 3 augustus pakt Bruxelles nog groter uit samen met Two Chefs brouwerij! Op deze dag kan je genieten van hun heerlijke bieren én heb je de keuze je mosselen te laten garen in een van hun bieren: White Mamba, een mooi gebalanceerd wit vol specerijen. Daarnaast zijn er gedurende de avond leuke goodies te winnen bij het bestellen van een Two Chefs biertje. Reserveer hier een tafeltje!