Foodblog: Christmas High Tea bij A Cup of Cake!
Heb jij ook al zo zin in de kerst? Wij wel! We gaan daarom genieten van een heerlijke Christmas High Tea bij A Cup of Cake. Deze Instagrammeble hotspot is te vinden in de Veemarktstraat en is compleet omgetoverd in kerst sferen. De versierde kerst-taarten in de vitrine en de kerstboom gevuld met zoetige lekkernijen zorgen voor de ultieme kerstbeleving. We kunnen niet wachten om alles te gaan proberen!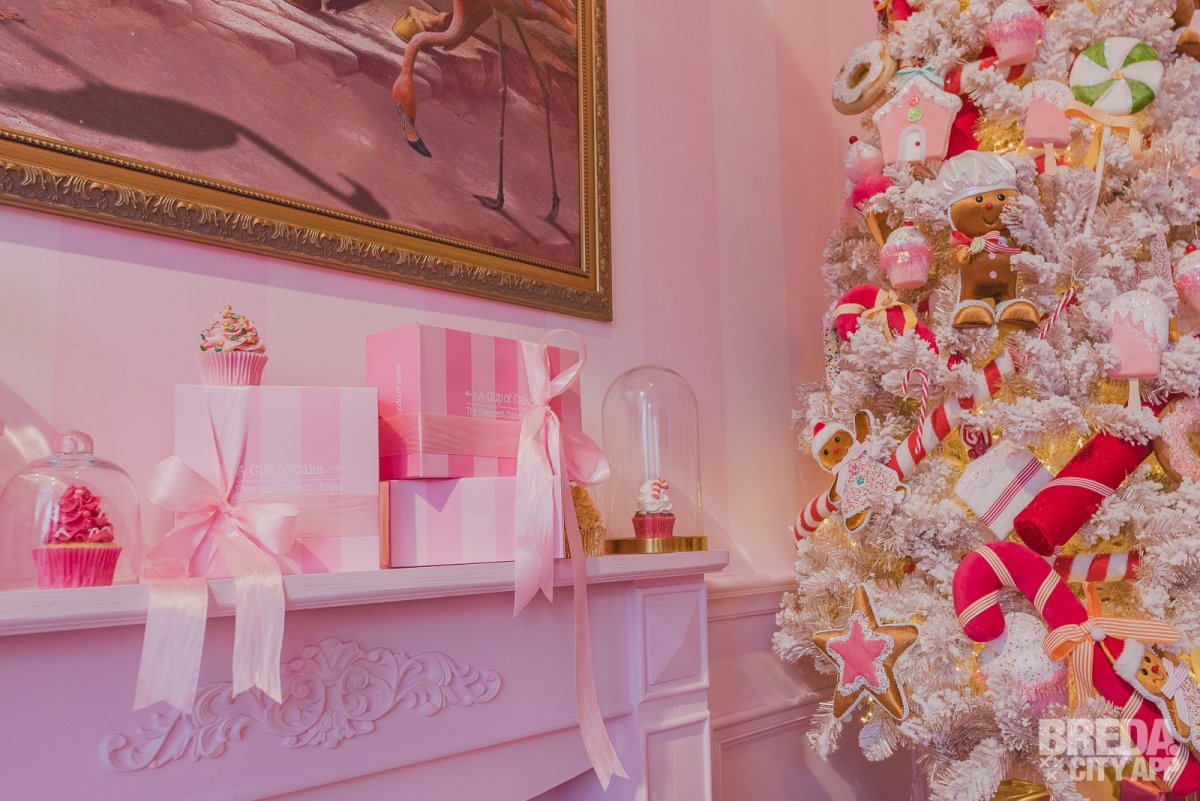 We worden bij binnenkomst vriendelijk ontvangen door de medewerkers van a Cup of Cake en we krijgen een mooi plekje naast de kerstboom. De thee staat al klaar terwijl de voorbereidingen voor de Christmas High Tea getroffen worden. We beginnen met een lekker welkomstdrankje, dat gemaakt is van eigengemaakte limonade. Het cocktailglas is versierd met gouden sprinkels en rode besjes wat zorgt voor een feestelijke uitstraling. De limonade is precies goed gezoet, waardoor de smaak niet overheersend is.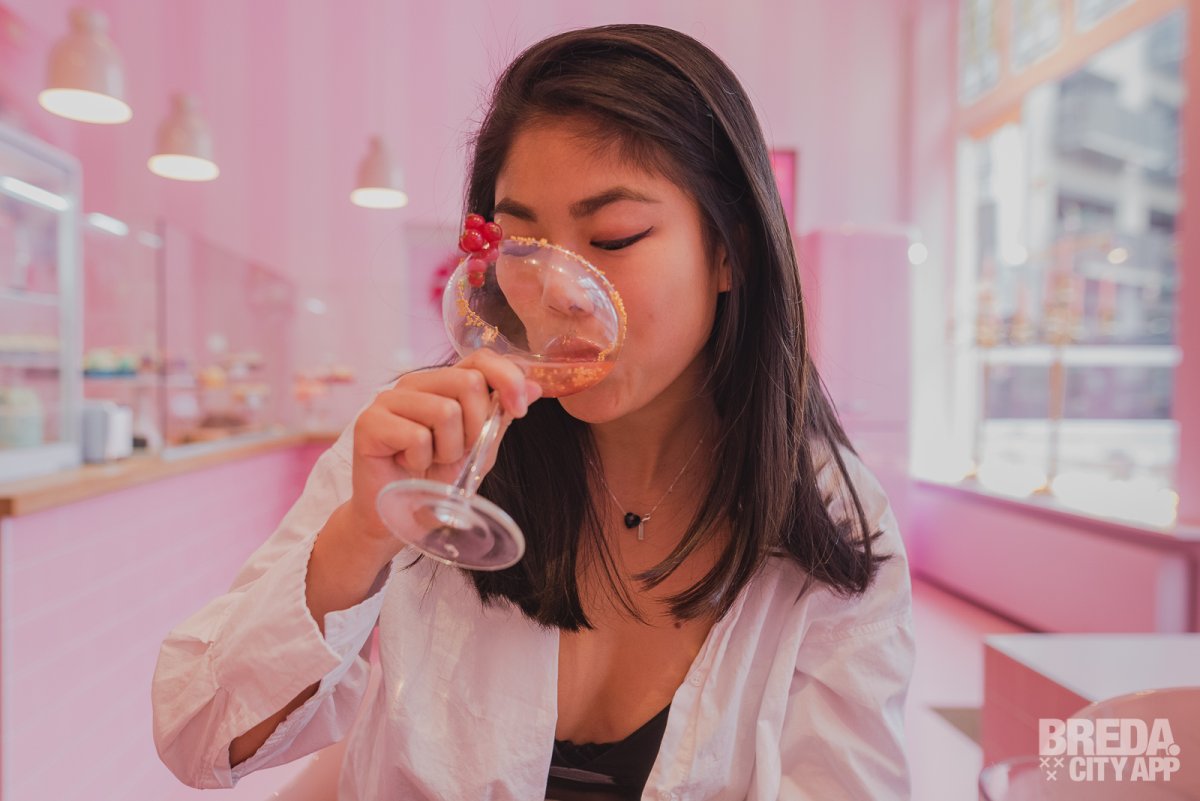 Er wordt ons eerst een hartige ronde aangeboden. We beginnen met een eigengemaakte verse pompoensoep, gevolgd door een hartige Madeleine en ten slotte een ijshoorntje met roomkaas en zongedroogde tomaat. De hapjes passen perfect bij elkaar en ook de porties zijn precies goed. De gekleurde sprinkles zorgen voor de Christmas-touch aan de hartige ronde.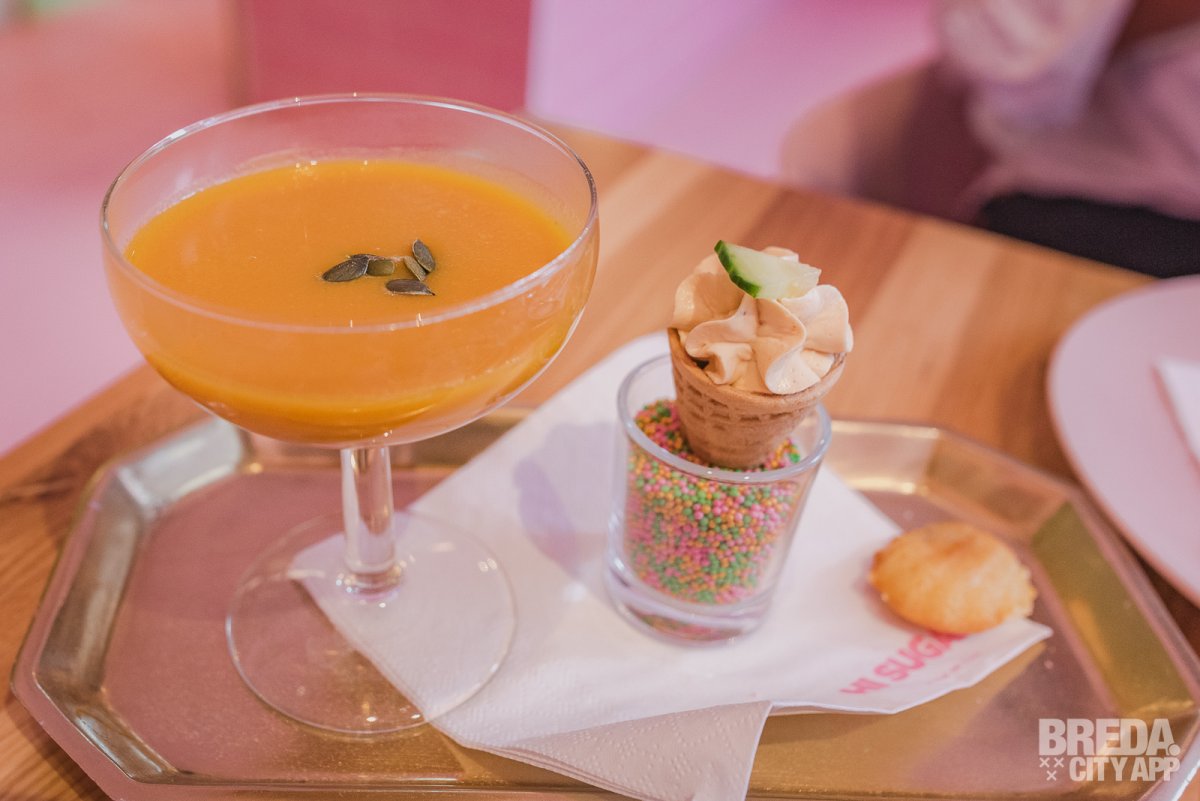 We schenken nog wat thee in en maken tegelijkertijd verschillende kerst foto's voor de kerstboom, bij het zwembad vol met sprinkels en bij de vele cadeautjes die onder de kerstboom liggen. We worden vervolgens verwend met een complete etagère aan lekkernijen. Het bovenste plateau van de etagère is gevuld met allerlei soorten mini cupcakes die afgetopt zijn met leuke kerst elementen. Twee van de mini cupcakes zijn zelfs helemaal in het goud, hoe leuk! Het tweede plateau is bekleed met overheerlijke mini donuts met een glazuur van witte chocolade, carrot cake in de vorm van een klein cup cakeje en pavlova. Pavlova is een soort merengue. Wat een verwennerij! Het derde plateau bestaat uit een bedje van suikerspin met daarop een puur chocolade poppetje, huisgemaakte cranberry-koekjes met witte chocolade en een favoriet onder de Cup of Cake lovers; de frambozen-mousse afgetopt met slagroom en een merenque. We kunnen geen genoeg krijgen van al het lekkers!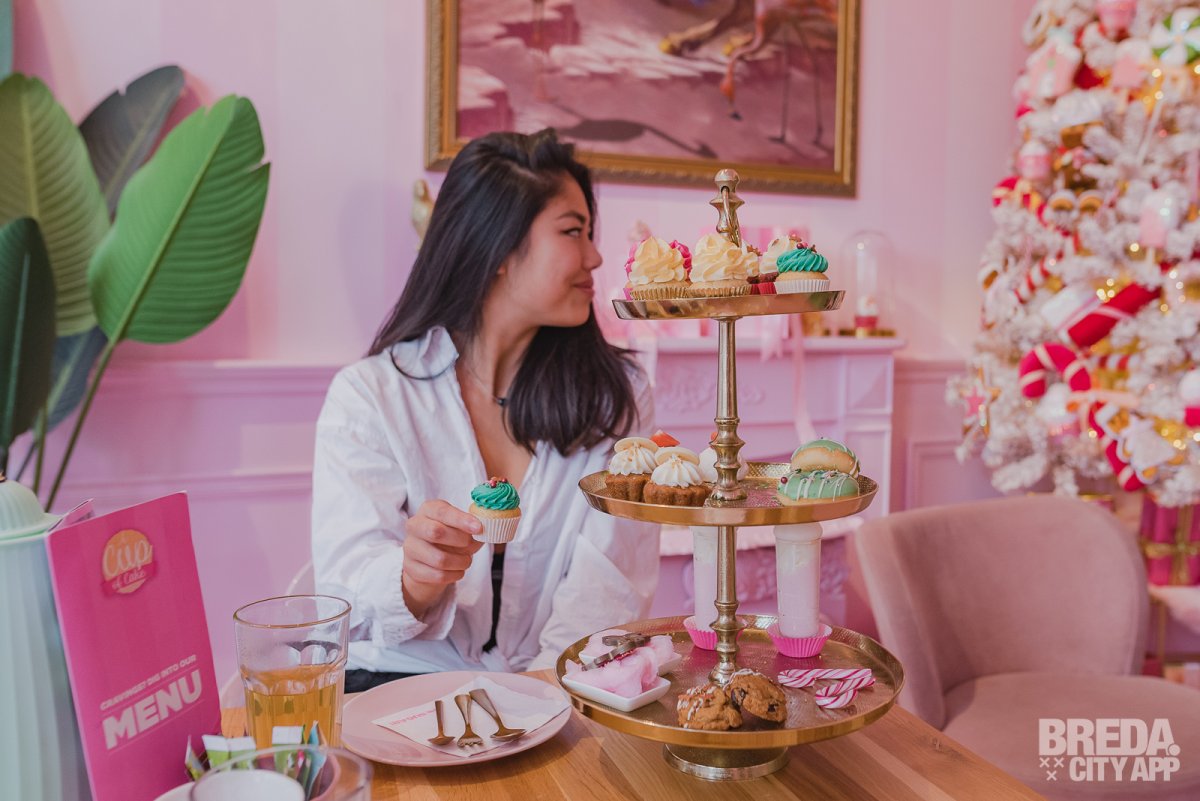 Voor degene die niet genoeg kunnen krijgen van al het lekkers heeft Cup of Cake de ideale oplossing! De overgebleven zoetigheden kan je namelijk in een Goody-box meenemen. Zo kun je thuis nog verder ervan genieten. Vergeet niet de allerlekkerste cupcakes te halen bij a Cup of Cake en als kerstcadeautje onder de boom te zetten.