Tags: Strawternative, Dag van de Duurzaamheid, Rietjes
Strawternative: Horeca zonder plastic rietjes
Vandaag is het weer de jaarlijkse Dag van de Duurzaamheid. In samenwerking met Zero Waste Nederland gaan vijf studenten op woensdag 10 en donderdag 11 oktober plastic rietjes vervangen door papieren en metalen rietjes. Met jouw hulp kunnen zij een blijvende verandering maken in horeca in Breda.
Het initiatief van Strawternative komt van vijf studenten van de Breda University of Applied Sciences. Viktoria, Amber, Camilla, Marie en Loreto zijn vijf toegewijde studenten van de minor Sustainability, Social Responsibility & Professional Identity. Zij dragen graag hun steentje bij aan een duurzamere wereld. Het viel de studenten op hoeveel plastic producten er dagelijks onnodig gebruikt worden in de horeca sector en op deze manier streven zij er naar om mensen bewuster te maken van hun plastic consumptie. Door middel van Strawternative hopen zij rietje voor rietje de wereld te veranderen!
upload een foto van jou drankje op Facebook of instagram met hashtag #strawternative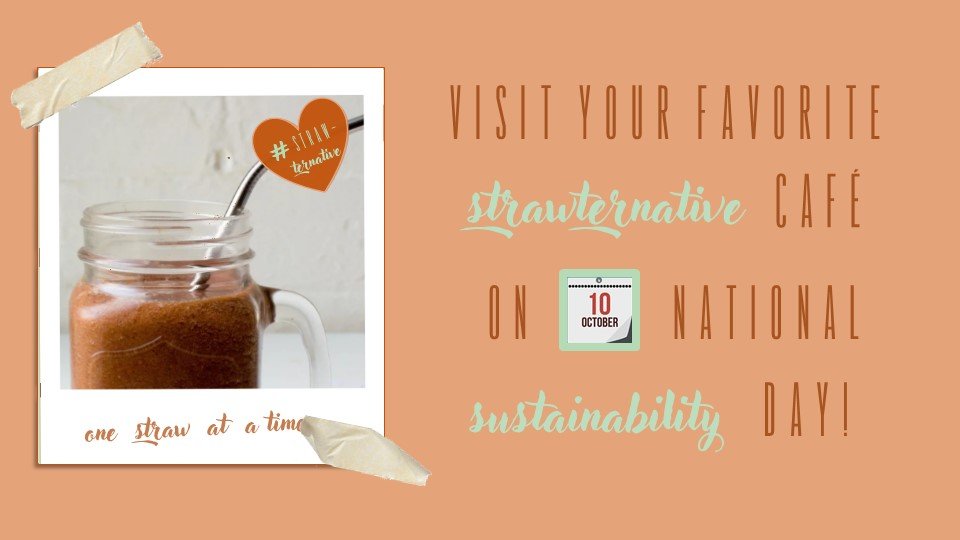 Een aantal deelnemende horeca bedrijven voor dit toffe initiatief zijn: Dapp Frietwinkel Breda, Brandpunt, Yirga, PuiCk, Inspire Coffee Company, Scoops en In Kannen & Kruiken.
Upload een foto van jouw drankje met een strawternative óf zonder rietje en deel deze op Facebook of Instagram met hashtag #strawternative en laat weten wat je van het initiatief vindt!