Pathé Breda vertoont NAC wedstrijden op het grote doek
Voor NAC fans die door de coronamaatregelen nu niet meer hun favoriete club in het stadion kunnen zien, biedt Pathé de ultieme oplossing. In Pathé Breda worden vanaf vrijdag 6 november de wedstrijden van de club uit onze stad vertoond. Voetballiefhebbers kunnen zo vanuit de luxe Relax Seat genieten van de wedstrijd op de grootst mogelijke manier.
Dat is pas relaxed kijken!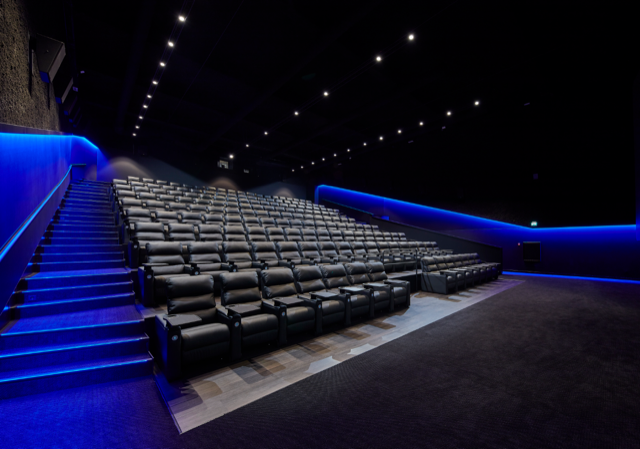 In september is Pathé in diverse steden begonnen met het vertonen van alle Eredivisiewedstrijden. Deze voorstellingen worden zeer gewaardeerd. Met dank aan FOX Sports heeft Pathé nu ook de mogelijkheid om de Keuken Kampioen Divisie te vertonen. De bioscopen mogen op dit moment maximaal 30 personen per zaal toelaten en de tickets zijn alleen online verkrijgbaar.
In deze bijzondere tijd waarin evenementen niet doorgaan of door minder mensen mogen worden bezocht, kan Pathé film-, muziek- en sportliefhebbers toch een unieke ervaring in een veilige 1,5 meter setting bieden. Zo streamde Pathé deze zomer al concerten en dj sets, en nu komen daar ook de live Keuken Kampioen divisiewedstrijden bij.
Tickets zijn vanaf nu voor €8,50 verkrijgbaar www.pathe.nl/breda of via de Pathé app. Kijk voor alle maatregelen in de bioscoop ook op www.pathe.nl/corona.