Nieuw in de Bisschopsmolenstraat: Kaasgenoten
Kaasliefhebbers opgelet! Ben jij gek op kaas en allerlei andere lekkernijen? Dan ben je bij Kaasgenoten aan het goede adres. Kaasgenoten opende 26 mei haar deuren in de Molenpassage aan de Bisschopsmolenstraat 81 en daarmee is Etten-Leur een mooie speciaalzaak rijker.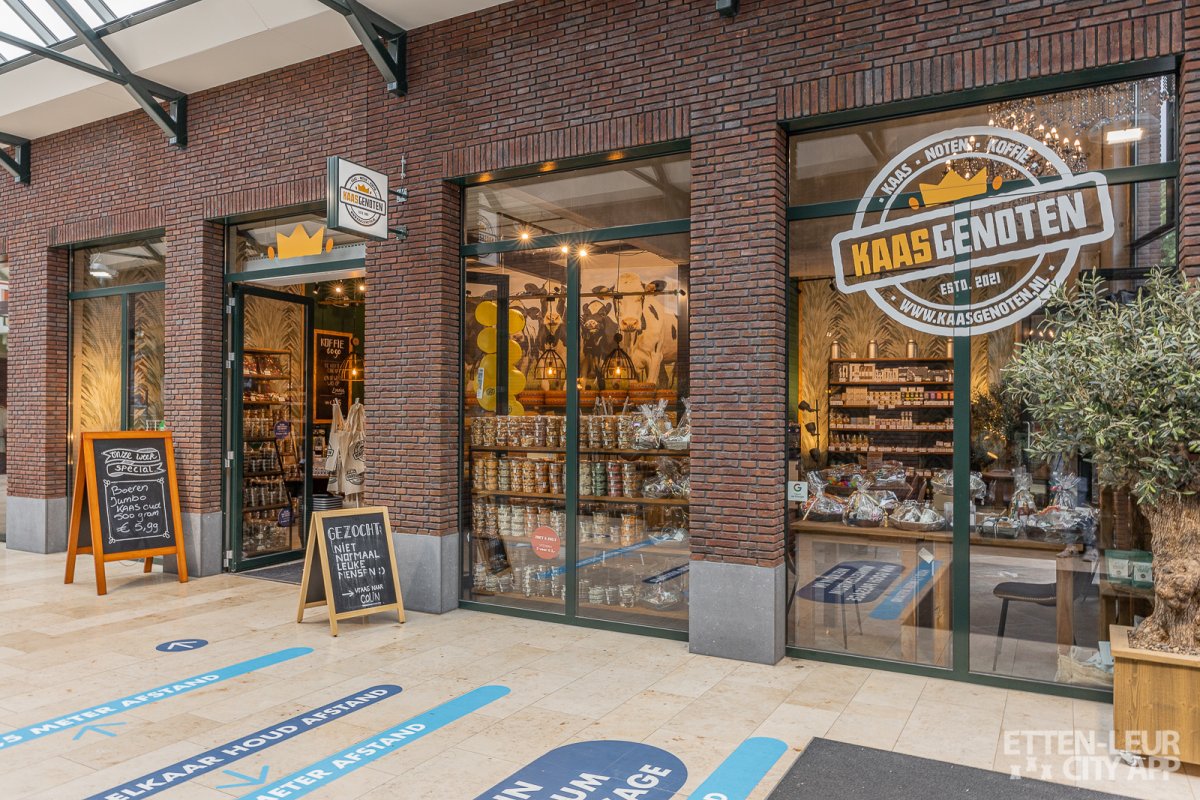 Kaasgenoten is een nieuwe vers speciaalzaak met een rijk assortiment aan kaas, chocolade, noten, zuidvruchten en cadeau artikelen. Daarnaast hebben ze een gezellige horeca-hoek, waar je kunt genieten van een lekker kopje koffie, een verse tosti en andere lekkernijen.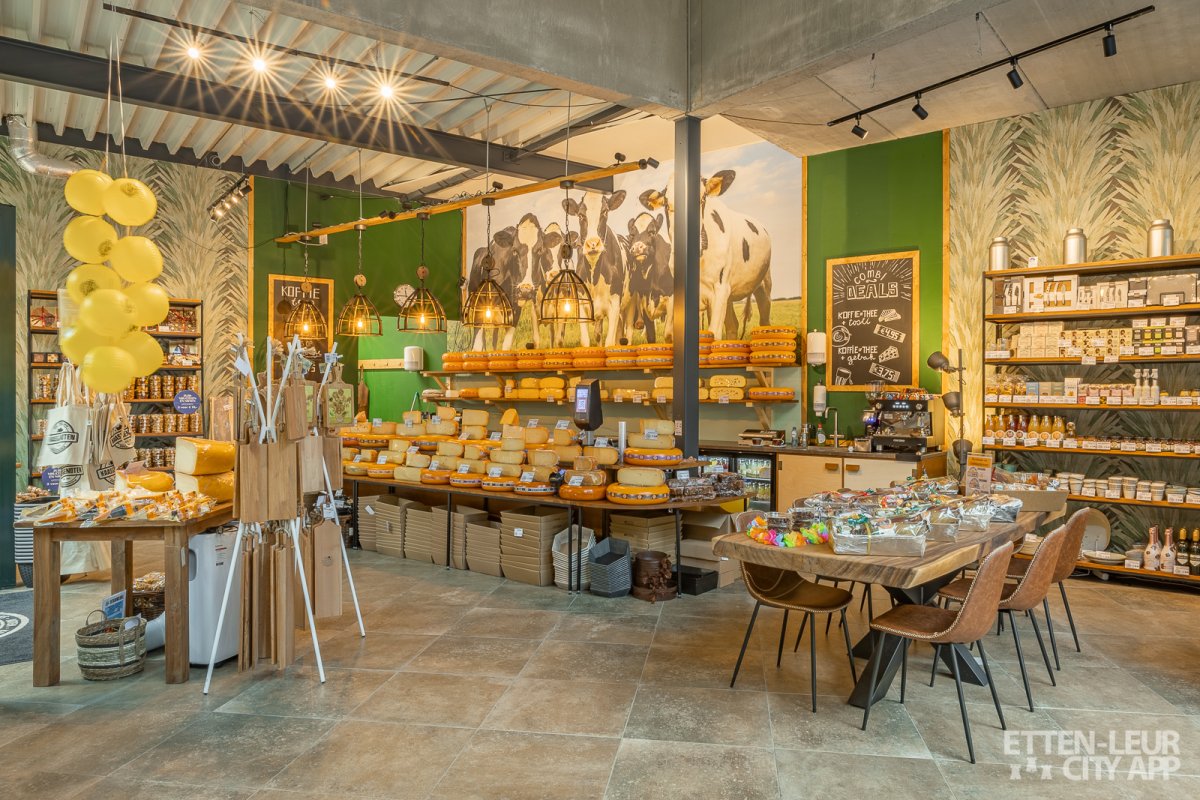 Het pand aan de Bisschopsmolenstraat, op de hoek van Winkelcentrum Molenpassage, stond al een hele tijd leeg. Via via werd Colin getipt over het pand en zo is het balletje gaan rollen. Colin wist dat hij iets met noten of kazen wilde doen, want hij is zelf namelijk ook een echte kaasliefhebber!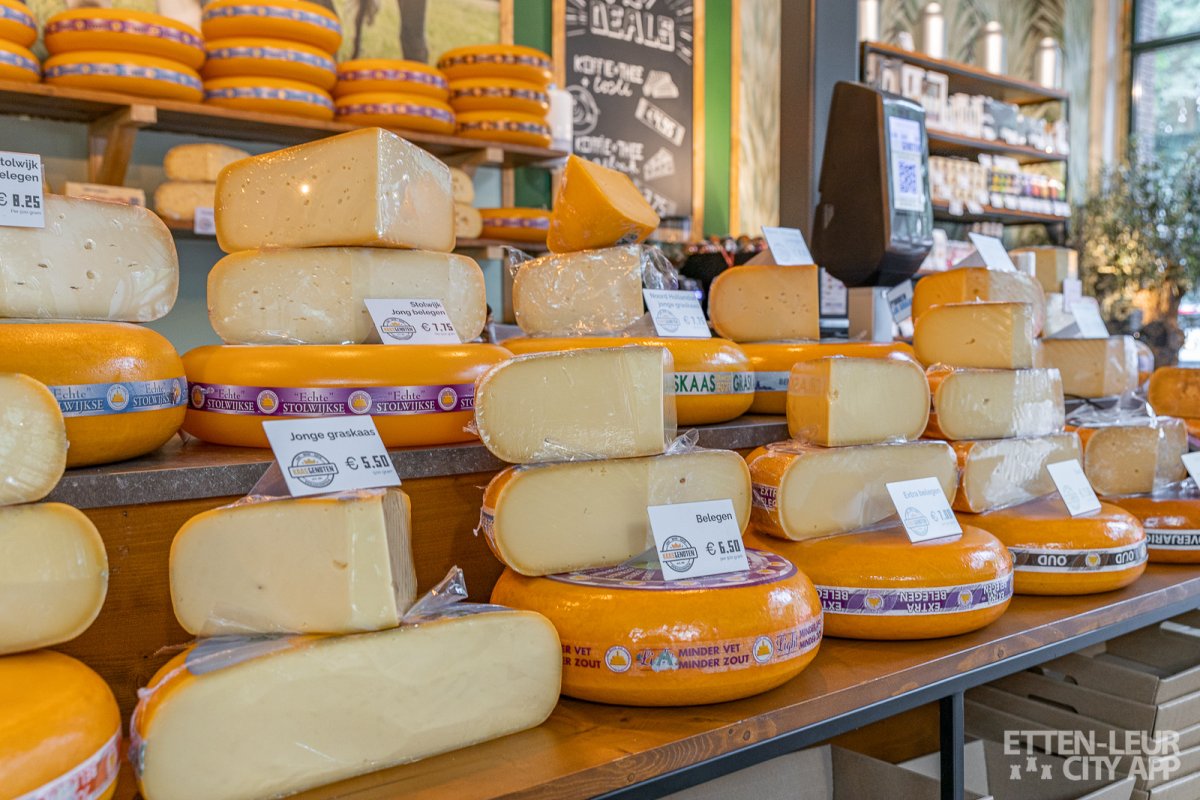 Over de naam Kaasgenoten is lang gebrainstormd. De woorden kaas, noten en genoten omvatten goed waar Colin zich in specialiseert. Genoten kan natuurlijk ook weer op twee manieren opgevat worden, in de zin van genieten maar ook iemand waar je iets mee samen doet, je makker of kameraad. Colin wil dan ook zijn passie voor kaas en noten delen met al zijn "kaasgenoten".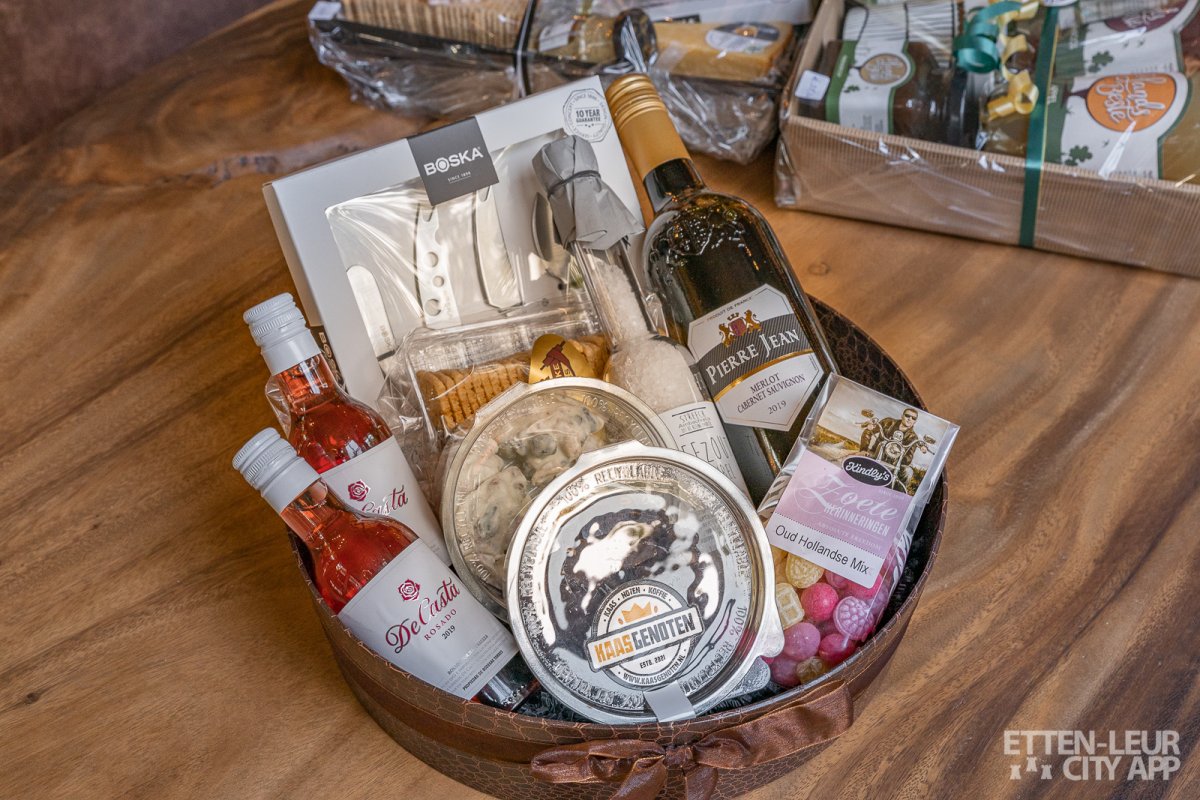 Ook voor een mooi cadeau ben je hier aan het juiste adres. Met verschillende cadeau artikelen en leuke samengestelde pakketen ga je hier zeker geslaagd de deur uit.
Naast kaas zijn ze ook gespecialiseerd in noten. De noten worden ingekocht bij De Notenwinkel van Zeist, die tenslotte is uitgeroepen tot de beste Foodspecialist van 2019 in de categorie chocolade, noten, koffie en thee. Dat belooft veel goeds!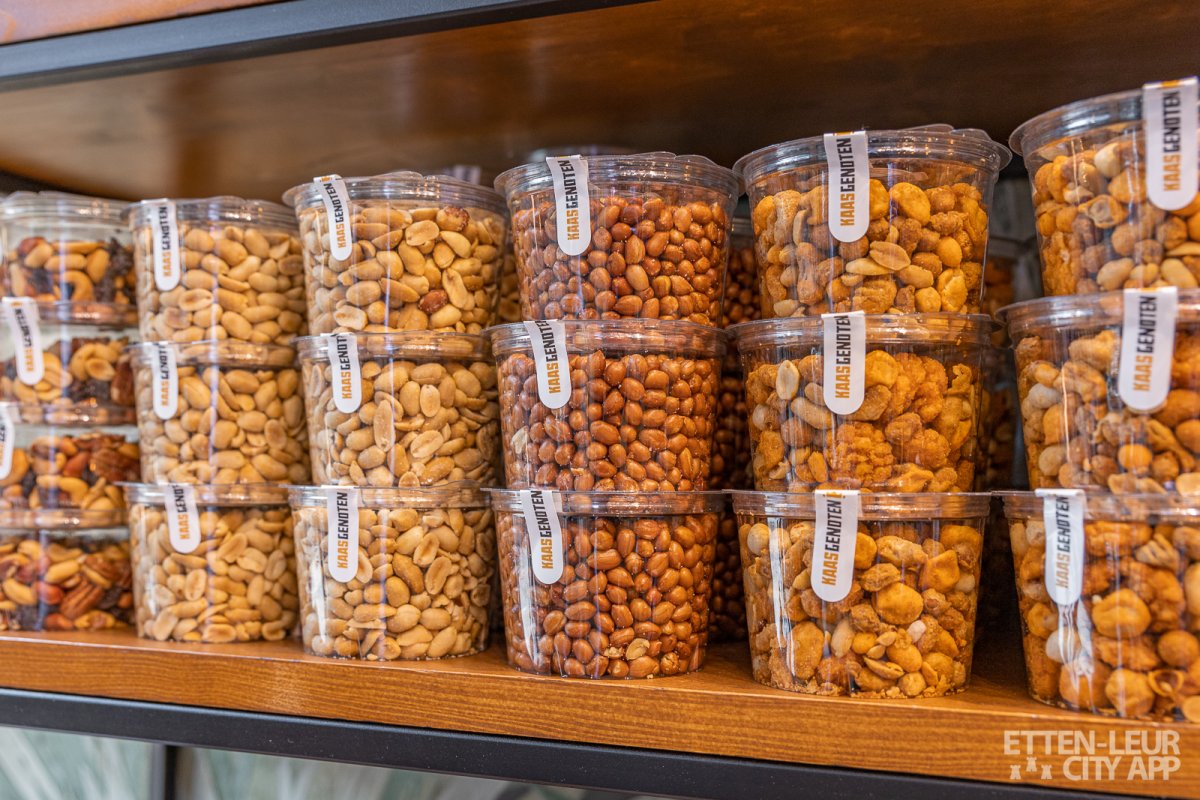 Waar Colin blij van wordt? Van écht contact met mensen, gezelligheid, leuke gesprekken en het geven van goede adviezen en suggesties. Genoeg redenen om een keer binnen te lopen bij deze prachtige winkel in de Molenpassage aan de Bisschopsmolenstraat! Niet in de gelegenheid? Ook dan kun je de heerlijke lekkernijen van Kaasgenoten gemakkelijk bestellen via de webshop.
Houd de Facebook en Instagram in de gaten om op de hoogte te blijven van leuke nieuwtjes en acties of neem eens een kijkje op de nieuwe website!