Genieten van rustieke sferen en lekker eten bij Het Binnenhofje in Oosterhout
Welkom bij Het Binnenhofje in het pittoreske Oosterhout, waar een leuke binnentuin op je wacht, overgoten in de warme zon. Hier draait het niet alleen om lekker eten, maar ook om genieten en gezelligheid. Wij worden hartelijke verwelkomt voor een heerlijke lunch op het terras in de zon!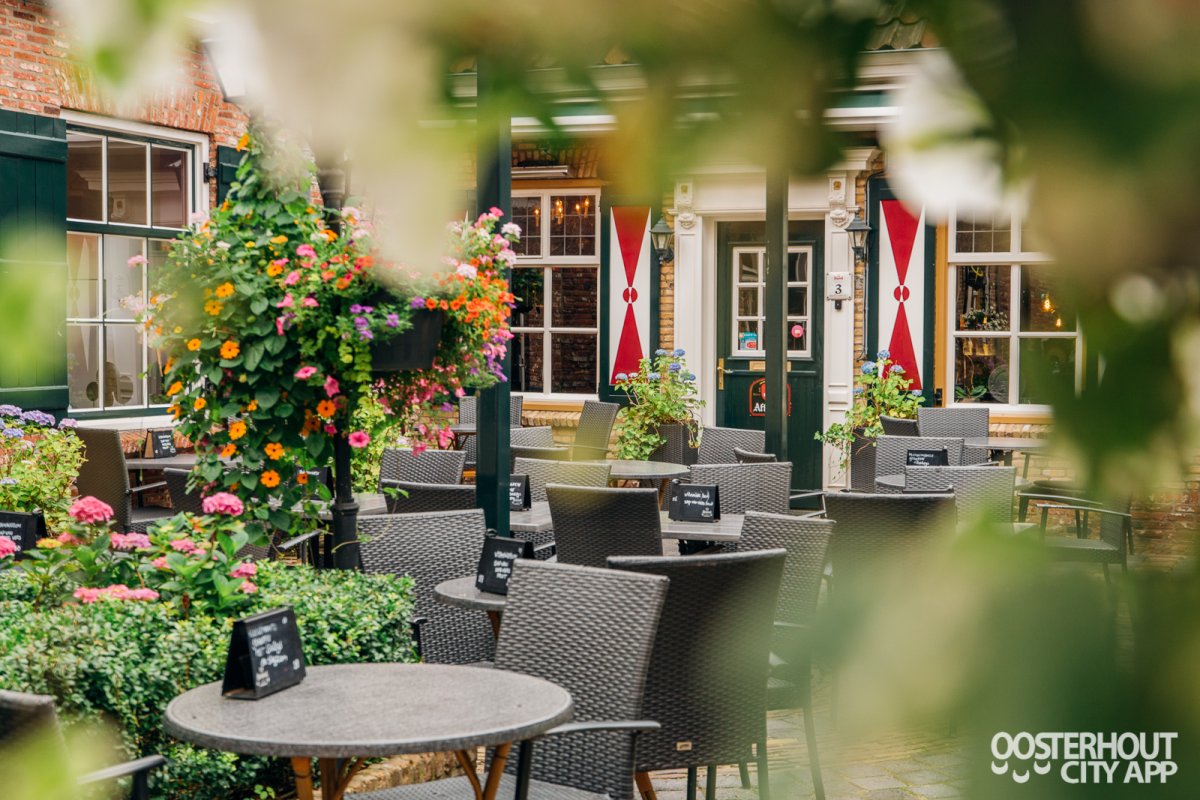 De koude Gazpacho en verfijnde wijnen
Het Binnenhofje begroet ons met verfrissende gazpacho, een heerlijke koude soep. Deze Spaanse soep zit boordevol smaken van rijpe tomaten, komkommer, paprika en kruiden, allemaal zorgvuldig samengesteld voor een perfecte balans met een lekkere pit! Terwijl we genieten van de gazpacho, worden de smaakpapillen verwend met voortreffelijke wijnen uit het Sint Catharinadal uit Oosterhout. Een verleidelijke rosé en een verfijnde witte wijn vullen elkaar aan en zorgen voor de ideale combinatie met de gazpacho.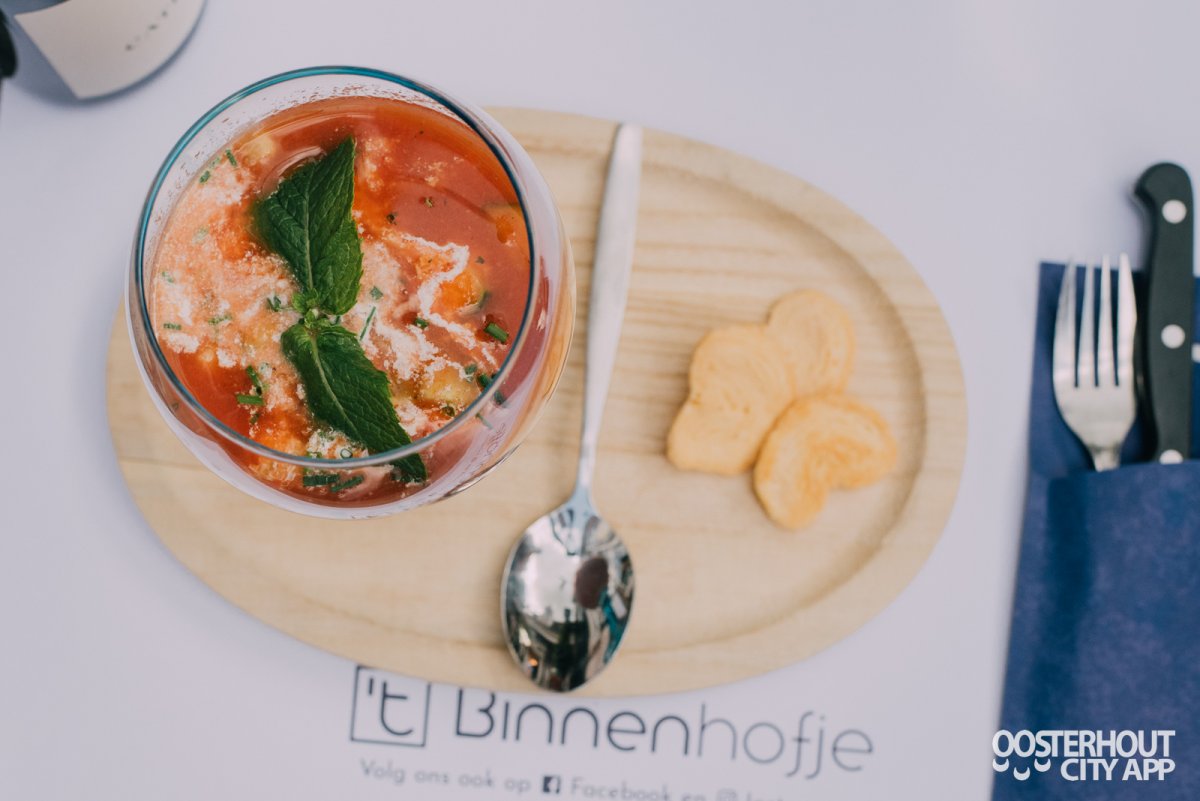 De hemelse club sandwich met gegrilde kip
Na de verfrissende start is het tijd voor een hartige traktatie: de club sandwich met heerlijk gegrilde kip. Knapperig geroosterd brood, belegd met sappige plakjes gegrilde kip, verse sla,komkommer, tomaat, spek en een smakelijke dressing met daarnaast naturel chipjes- deze sandwich is een ware smaakexplosie. De kip is perfect gegaard, en de combinatie van ingrediënten zorgt voor een heerlijke smaakbeleving.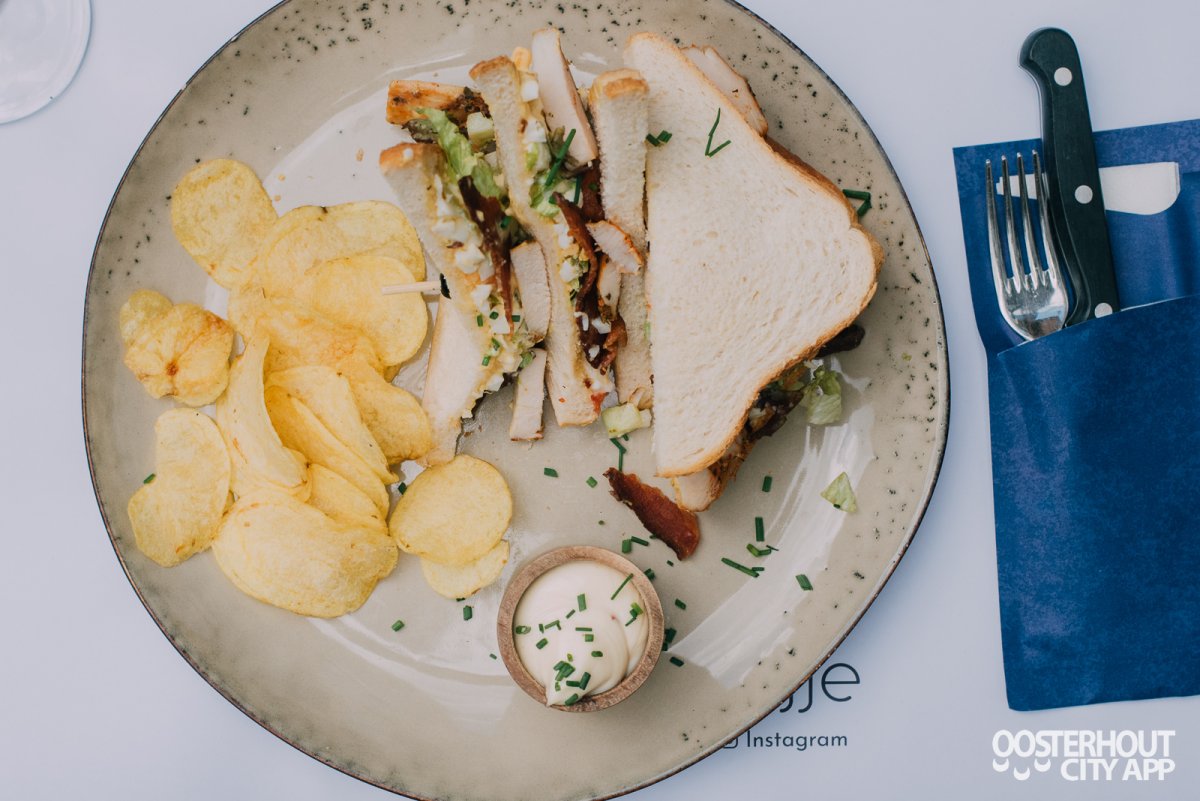 Hemelse churros met ijs en slagroom
Het Binnenhofje serveert hun gasten heerlijk warme churros, vers bereid en knapperig van buiten, zacht van binnen. De churros worden geserveerd met een verleidelijke bol vanille-ijs en een royale toef slagroom. Een ware verrassing! Hiernaast ontvangen we een heerlijk kopje koffie, een heerlijke combinatie met de warme churros.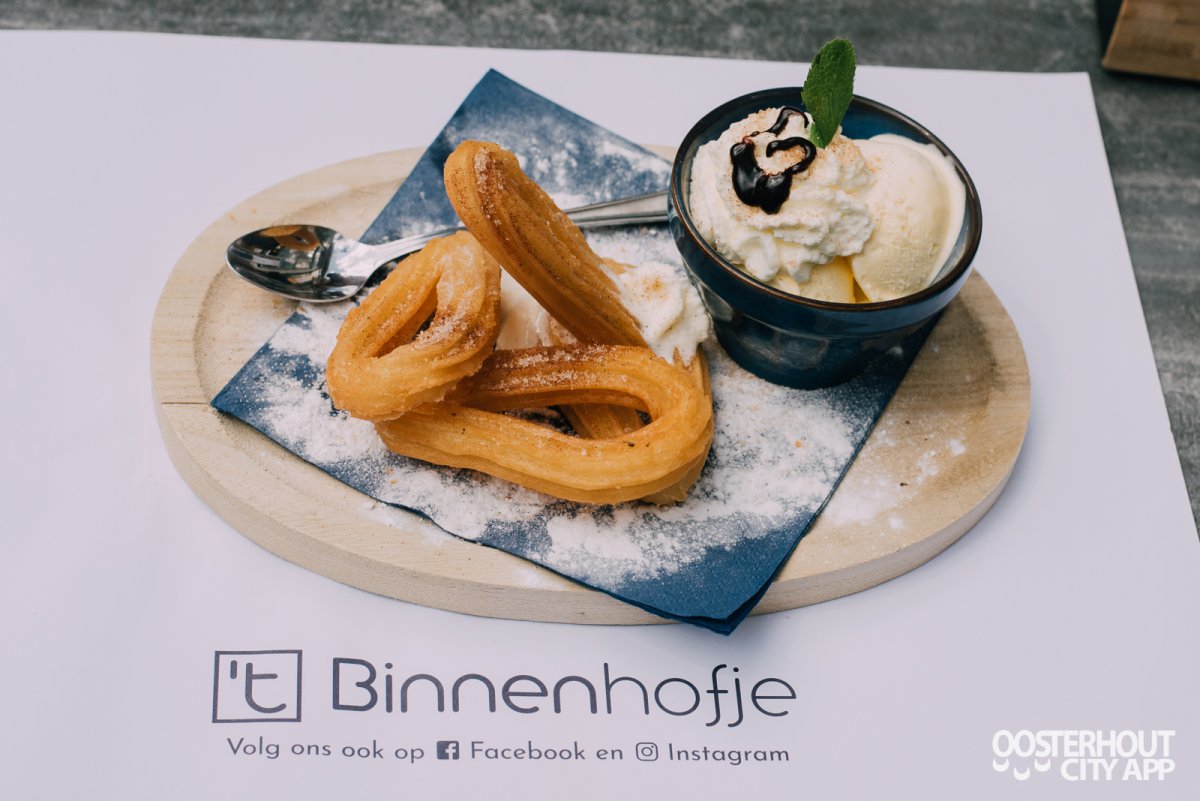 Een terras met zonneschijn en gastvrije bediening
Het Binnenhofje biedt niet alleen een heerlijke lunch maar ook een prachtig terras waar je heerlijk kunt genieten in de buitenlucht. De vriendelijke bediening maakt de middag compleet met hun gastvrijheid zorgen ze ervoor dat wij ons welkom voelen.
Tot slot
Het Binnenhofje in Oosterhout is een heerlijke plek om smiddags te vertoeven met een heerlijk wijntje in de zon. Of je nu een lokale inwoner bent of een bezoeker uit een andere stad, een bezoek aan Het Binnenhofje zal je hart veroveren en je laten terugverlangen naar deze heerlijke plek! Reserveer hier jouw tafeltje!