Ontdek de wereld van gin tijdens de Gin Ambassador cursus
Alle gin-tonic fans opgelet! Whisky & Gin organiseert namelijk op zondag 20 maart een zeer professionele cursus waarin je alles kunt leren over gin. Gin is de laatste tijd razend populair en je kunt natuurlijk niet achterblijven. Uiteraard mag er ook geproefd worden en je mag zelfs een flesje maken voor thuis. Lijkt jou dit nou leuk? Lees dan vooral verder.
De Gin Ambassador is een cursus waarin je de wereld van gin gaat ontdekken. Het is een officiële cursus die oorspronkelijk uit Schotland komt, maar Whisky & Gin is geaccrediteerd om deze te geven. Al het cursusmateriaal is vertaald.
Je zult tijdens de cursus uitleg krijgen over de historie, verschillende productiemethoden, botanicals en verschillende gin stijlen. Super interessant! Daarna is het uiteraard tijd om te gaan proeven. Uiteindelijk ga je aan de slag met het maken van je eigen gin voor thuis zodat je extra lang kunt nagenieten. Als afsluiting van de cursus zal er een examen worden afgelegd. Heb je deze gehaald? Dan krijg je jouw prestigieuze Gin Ambassador certificaat én reversspeld. Heel gaaf en ook nog eens een leuk aandenken!
Gin is meer dan alleen gin-tonic. Gins kunnen zoet, spicy of kruidig zijn. Dat ligt aan de botanicals. Dat zijn vaak lokale of bijzondere kruiden. Hierover ga jij uiteraard alles leren. Tijdens de cursus ga jij 6 verschillende stijlen gin proberen om de 'perfect serve' te kunnen creëren. Ook ga je een cocktail maken en krijg je recepten voor diverse klassieke en hedendaagse cocktails mee.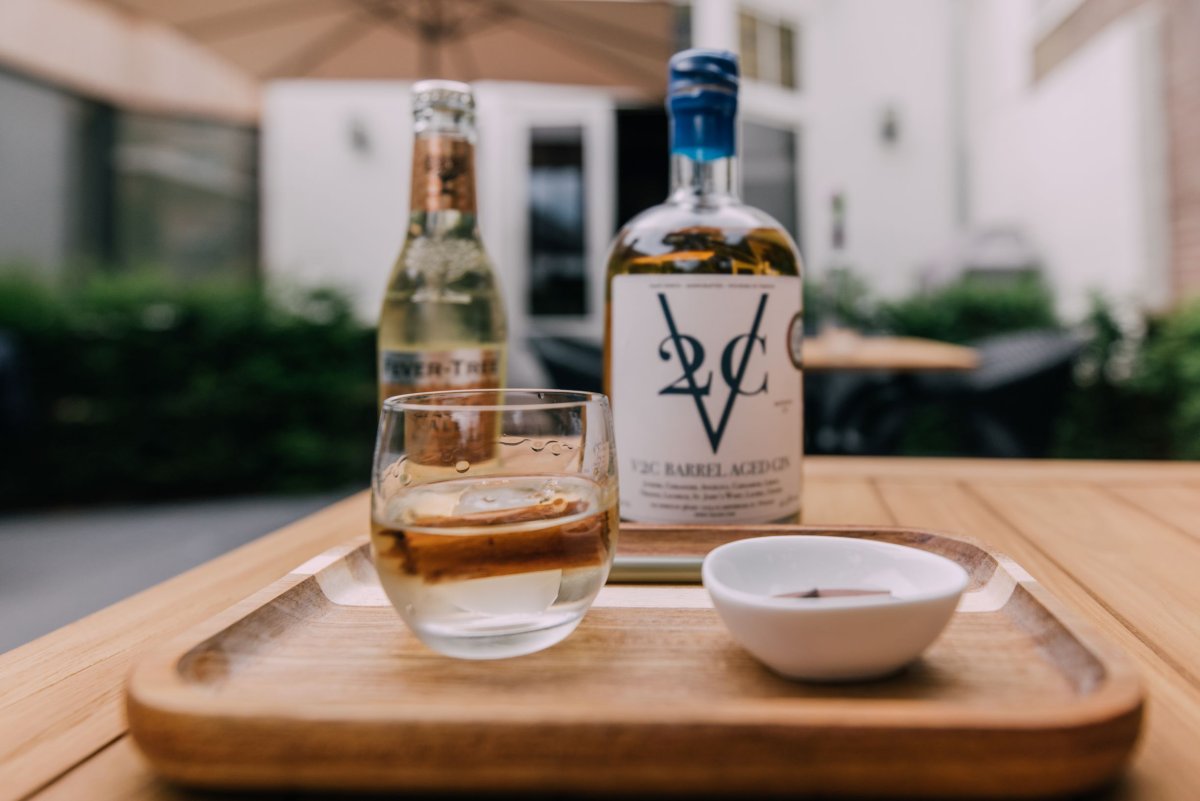 De Gin Ambassador cursus vindt plaats op zondag 20 maart vanaf 9.30 in Breda en bedraagt 155 euro inclusief koffie, thee en lunch. De cursus is ook zeer geschikt voor groepen.
De cursus is voor mensen die al professioneel bezig zijn met gin in bijvoorbeeld een bar of café, maar ook voor mensen die gewoon zin hebben om iets leuks te doen. Heb je interesse? Neem dan vooral contact op met Whiskey & Gin via info@whiskyandgin.nl voor meer informatie.