Foodblog: thuismenu Humphrey's Breda
Thuis genieten van Humphrey's? Dat kan nu via Humphrey's "at Home" (thuis verwarmen) en "ready to eat" (warm bij jou op tafel). Onze foodies bestelden twee ready to eat drie-gangen menu's met een aantal extra om zelf op te warmen.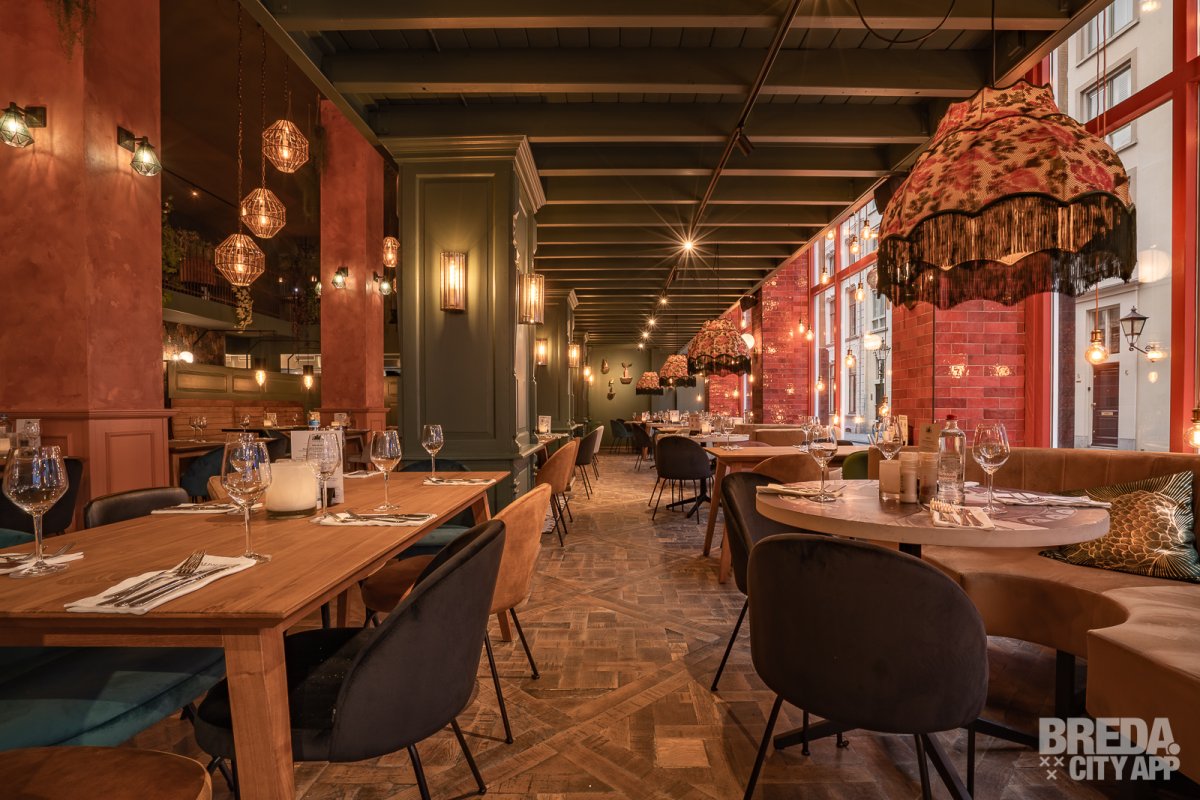 We bestellen eenvoudig via de website van Humphrey's. Afhalen is dagelijks mogelijk van 16:00 tot 21:00 uur. Bij aankomst worden we vriendelijk ontvangen en kunnen we vrijwel direct het eten meenemen. Alles is netjes ingepakt in bakjes en tasjes + bijbehorende uitleg voor de gerechten die we nog moeten opwarmen.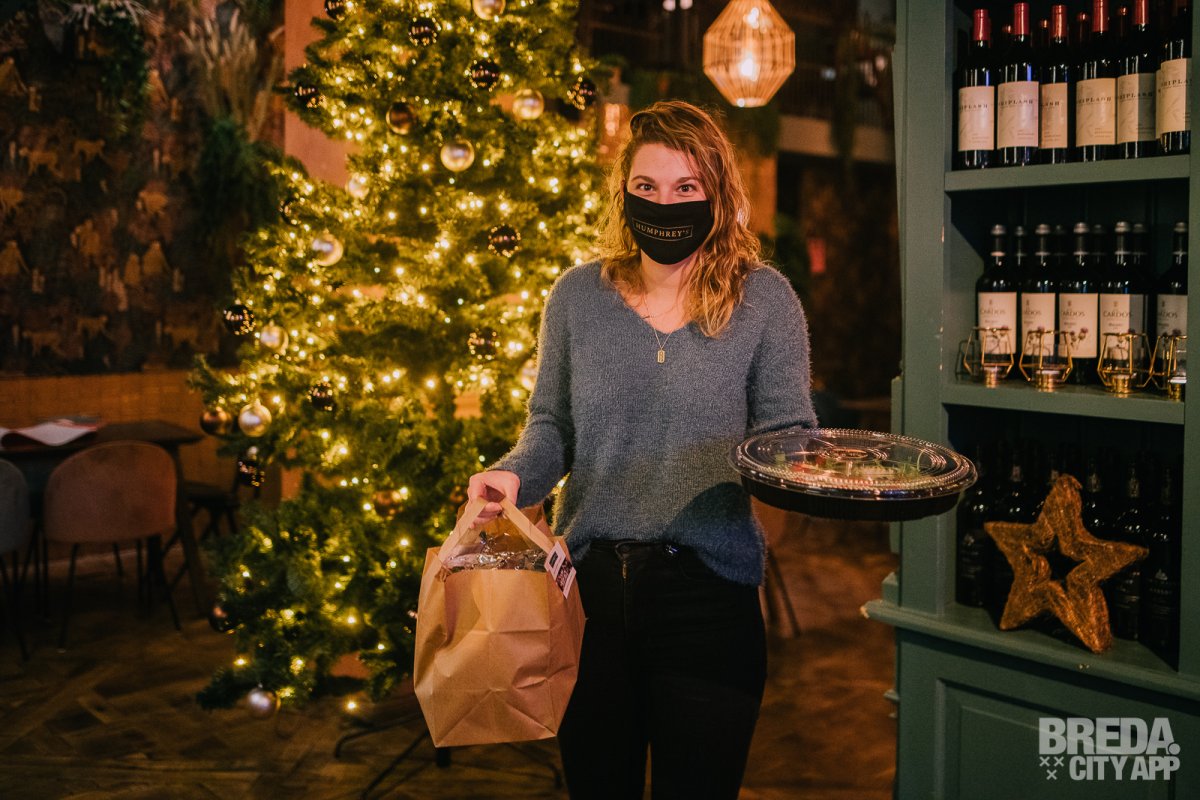 Als voorgerecht starten we met een heerlijke rundercarpaccio met rucola, Grana Padano, zongedroogde tomaatjes en truffelmayonaise. Een klassieker die nooit gaat vervelen! De tweede gang is een pittige paprikasoep met ratatouille en paddenstoelen (vega). De soep is rijkelijk gevuld en lekker romig. Daarbij genieten we van een heerlijk stukje brood, dat zelfs nog warm is. De Scampi op Mediterrane stijl met olijfolie, groentes en rode peper zijn een extra bijgerecht dat je ook zelf moet opwarmen. De scampi's zijn lekker mals en hoog op smaak, om je vingers bij af te likken.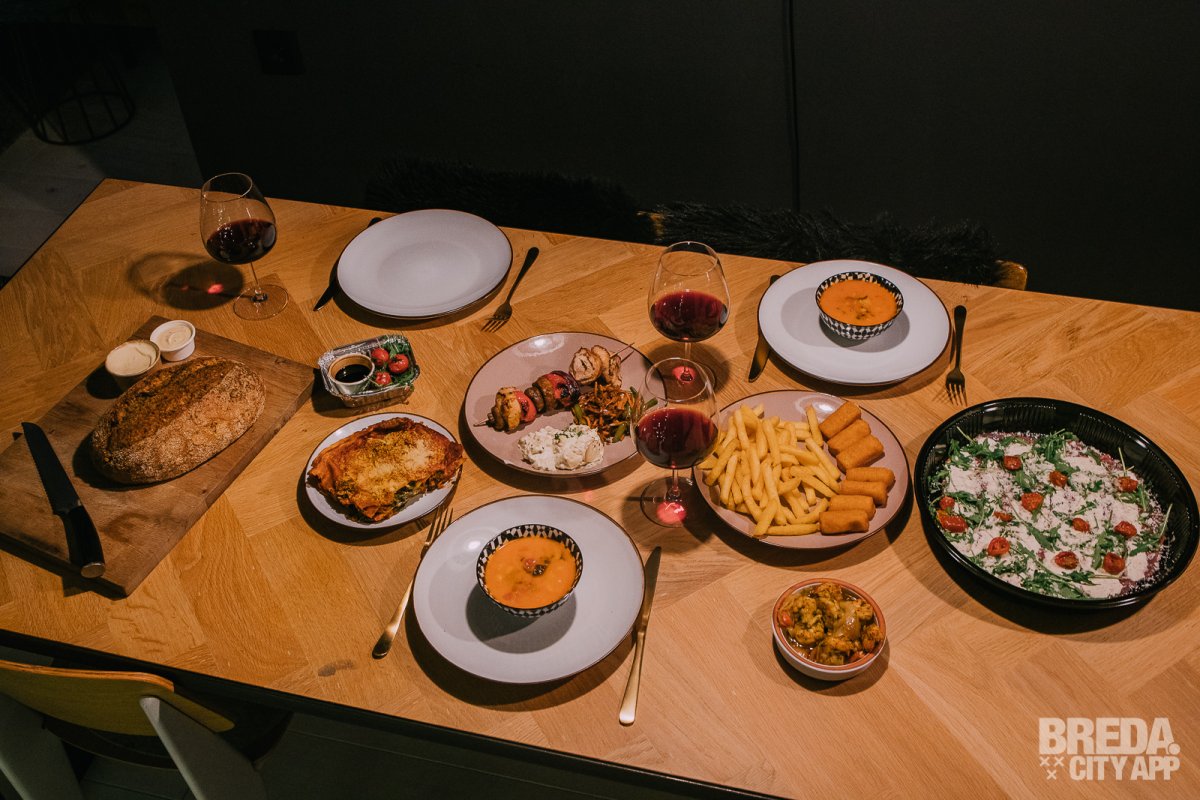 Als hoofdgerecht hebben we gekozen voor de mixed grill spies van kalkoen, Black Angus-burger, varkenshaas, spek, scharrelkipfilet, champignons, paprika en ui. Deze wordt geserveerd met aioli, kartoffelsalade en boontjes. Hierbij drinken we een heerlijke rode wijn van Whiplash uit de Jamieson Ranch in Californië. Deze volle wijn heeft aroma's van donkere bessen, toffee, kaneel een een vleugje peper.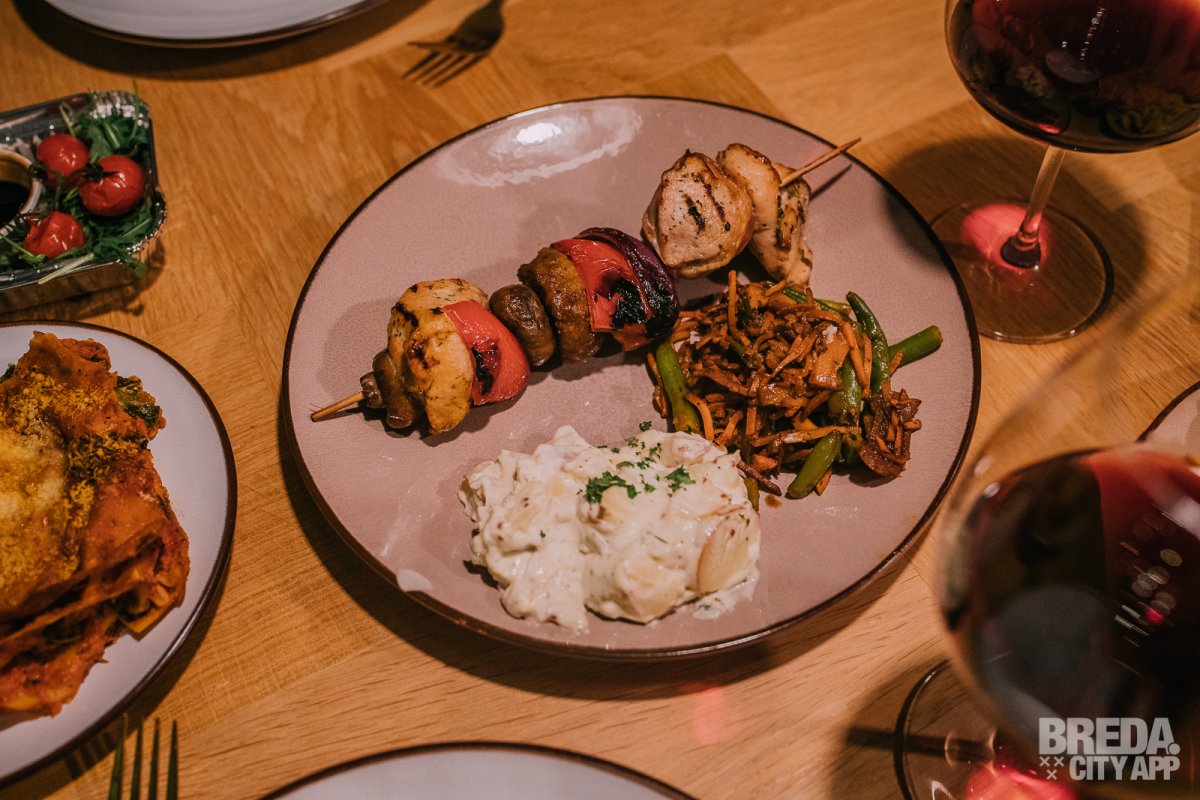 Het tweede hoofdgerecht is een vegetarische lasagne met spinazie, rode paprikasaus en Provençaalse kruiden. Een heerlijk gerecht op deze koude winteravond en perfect in combinatie met de wijn.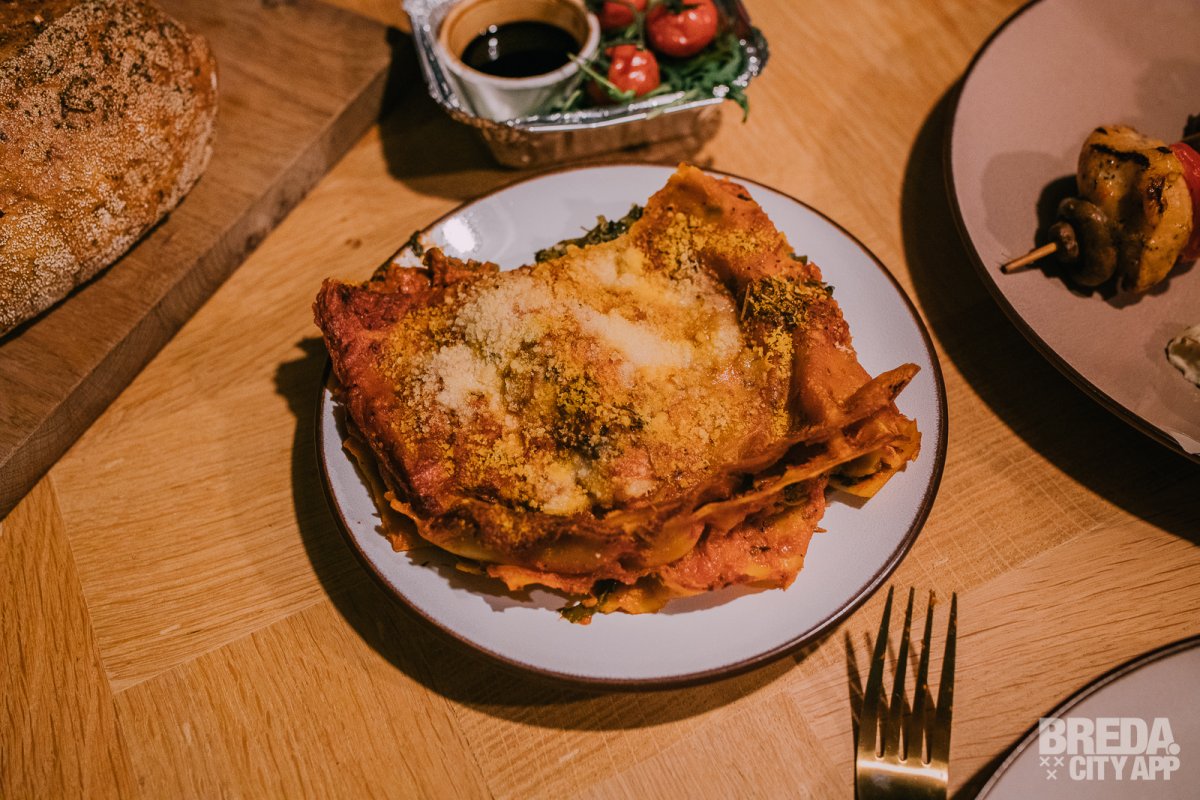 Als dessert hebben we een chocolade fondant met vruchtencompote en de crumble met appeltjes van Landwinkel de Woerdt. De chocolade fondant is heerlijk romig en luchtig, wat erg lekker is met de frisse vruchtencompote. De apple crumble wordt geserveerd met een overheerlijke karamelsaus. Een gouden combinatie en een heerlijke afsluiten van dit fantastische diner.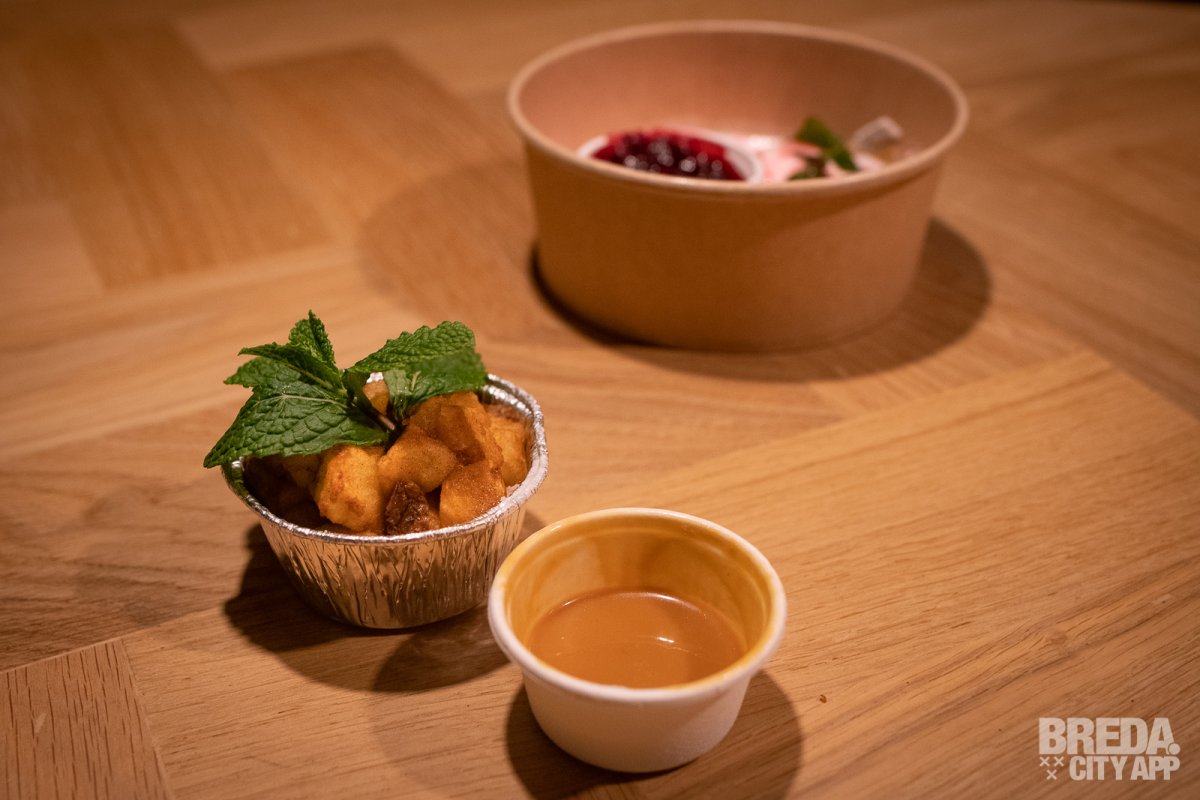 Wil je het zelf ervaren? Bekijk dan hier het menu en plaats snel je bestelling!
Enthousiast over de tafel? Die is gemaakt door de lokale meubelmaker Industrialz.