Foodblog: 3-gangen schuif aan menu bij JanenAlleman
JanenAlleman is een sfeervolle lunchroom aan de St. Janstraat in Breda. Wat het restaurant zo bijzonder maakt is het enthousiaste personeel. Het personeel bestaat uit jongvolwassenen met een verstandelijke beperking. JanenAlleman biedt deze jongens en meiden op basis van dagbesteding een kans om werkervaring op te doen en zo te participeren in onze samenleving.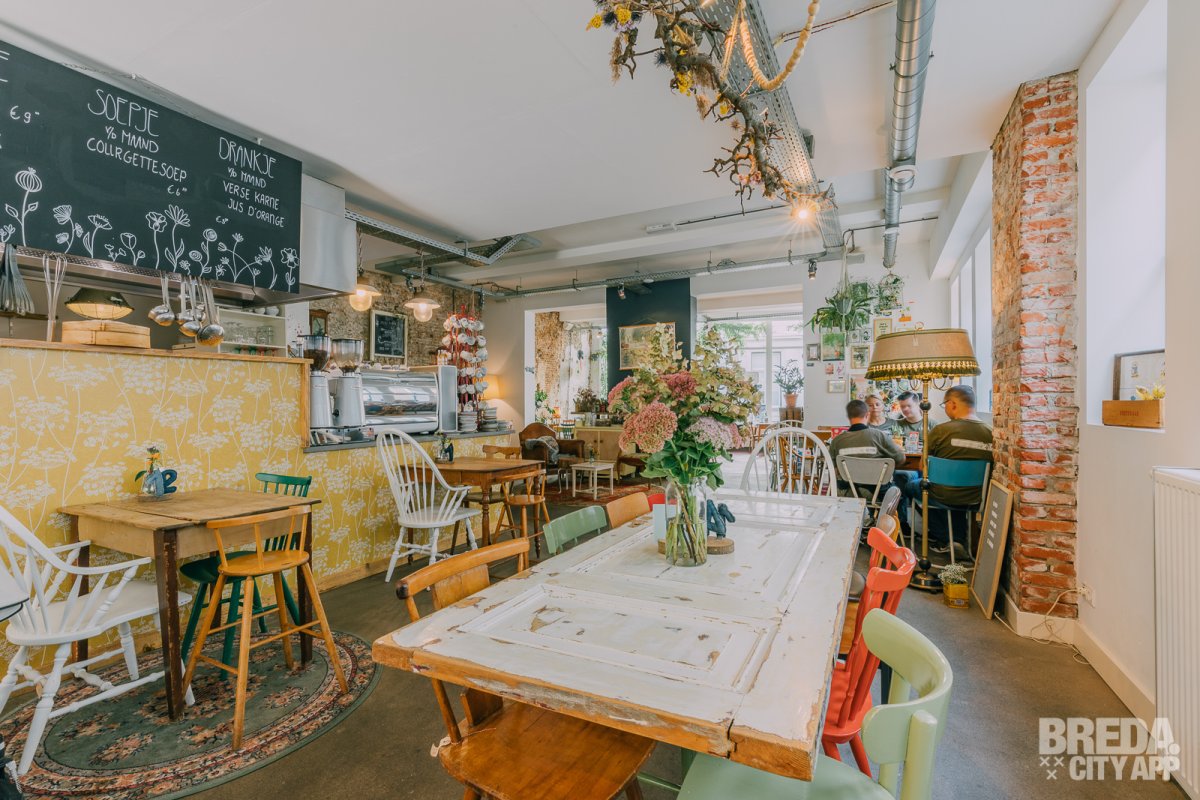 Wist je dat je bij JanenAlleman elke vrijdagavond kan aanschuiven voor een 3 gangen menu? Elke week is het menu weer anders en verrassend. Onze foodies schoven aan en nemen je graag mee in hun ervaring.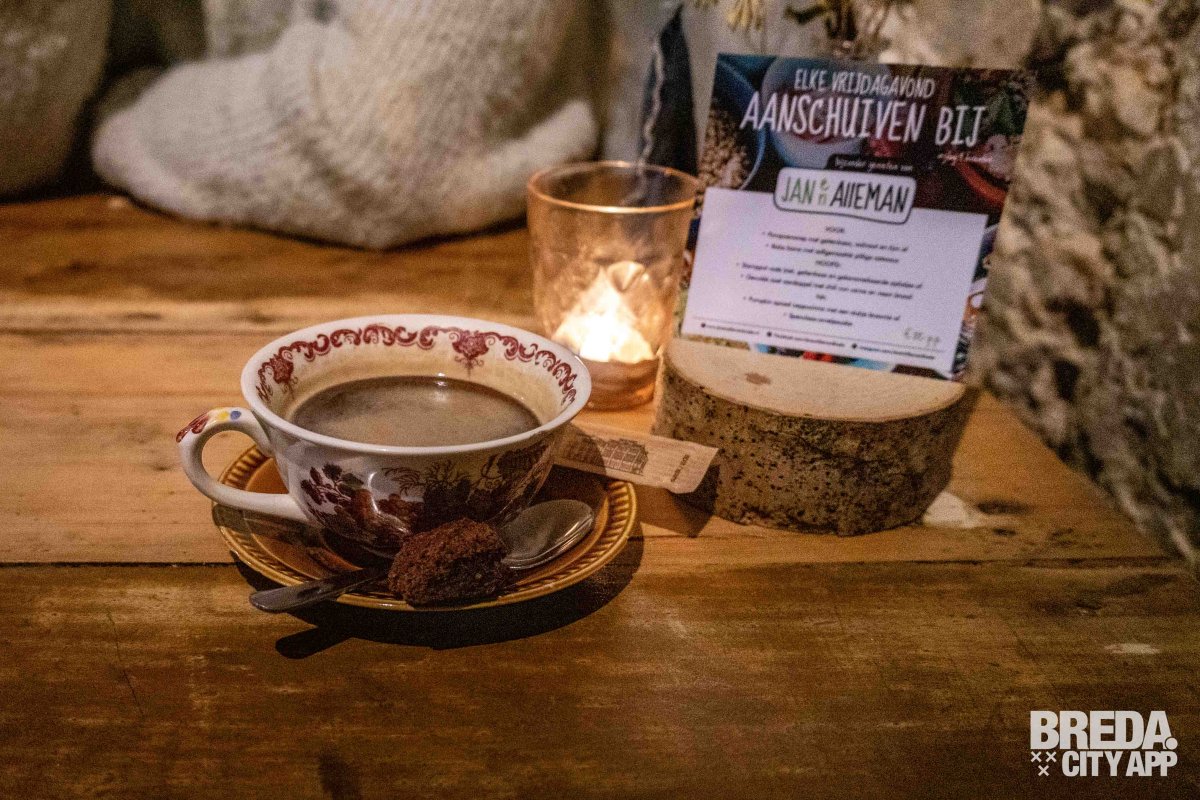 Op een koude vrijdagavond besloten wij gezellig aan te schuiven bij JanenAlleman. We worden vriendelijk ontvangen en nemen plaats in het sfeervol ingerichte restaurant. Het interieur is een mix van urban en vintage, erg leuk! Terwijl we de menukaart bekijken starten we met een warme kop koffie en het huisgemaakte fris gember biertje.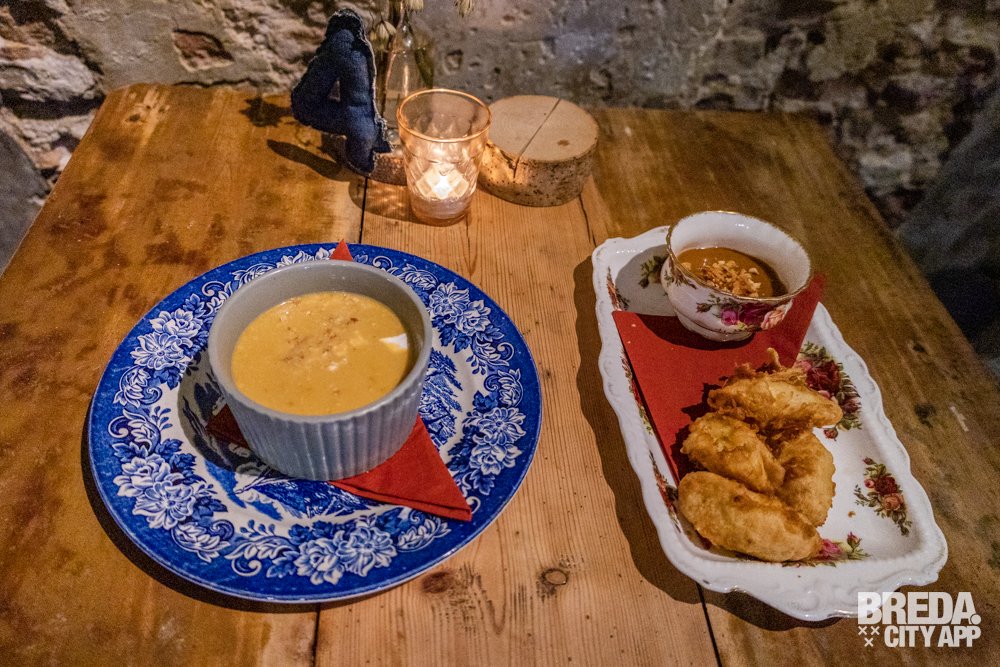 Voor de eerste gang kiezen we voor de baka bana. Dit is een Surinaamse gebakken banaan in een krokant jasje met de huisgemaakte satésaus, een verassende maar lekkere combinatie. Daarnaast bestellen we de pompoensoep met geitenkaas, walnoot en tijm. De geitenkaas smelt langzaam weg in de warme soep, wat hem extra romig maakt. De tijm is subtiel aanwezig en en een fijne toevoeging aan de soep.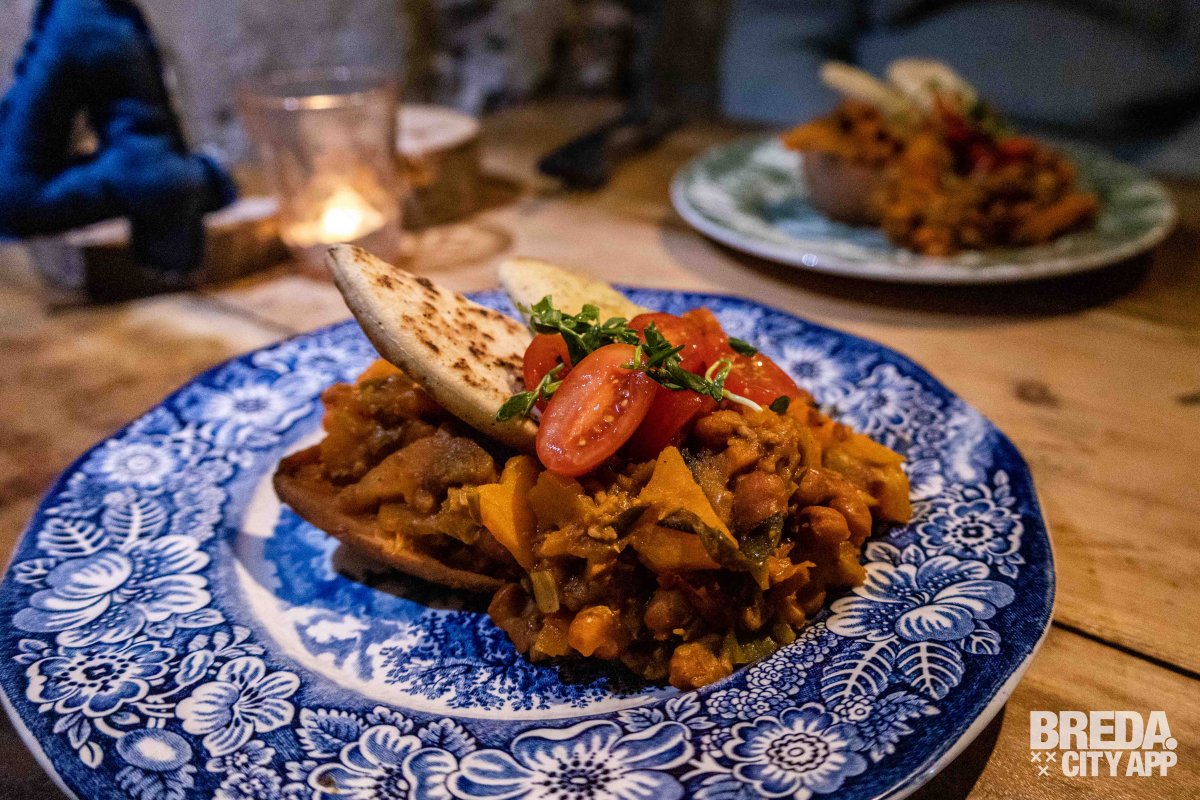 Als hoofdgerecht kozen we voor de gevulde zoete aardappel met chili con carne en naan. Een stevig en lekker winters hoofgerecht. De zoete aardappel is een verrassende toevoeging, maar gaat goed samen met de chili con carne. Het enthousiaste personeel zorgt ervoor dat je niks te kort komt en legt ons compleet in de watten. Terwijl we om ons heen kijken naar de verschillende tafels en stoelen worden we er ook op gewezen dat ze te koop zijn!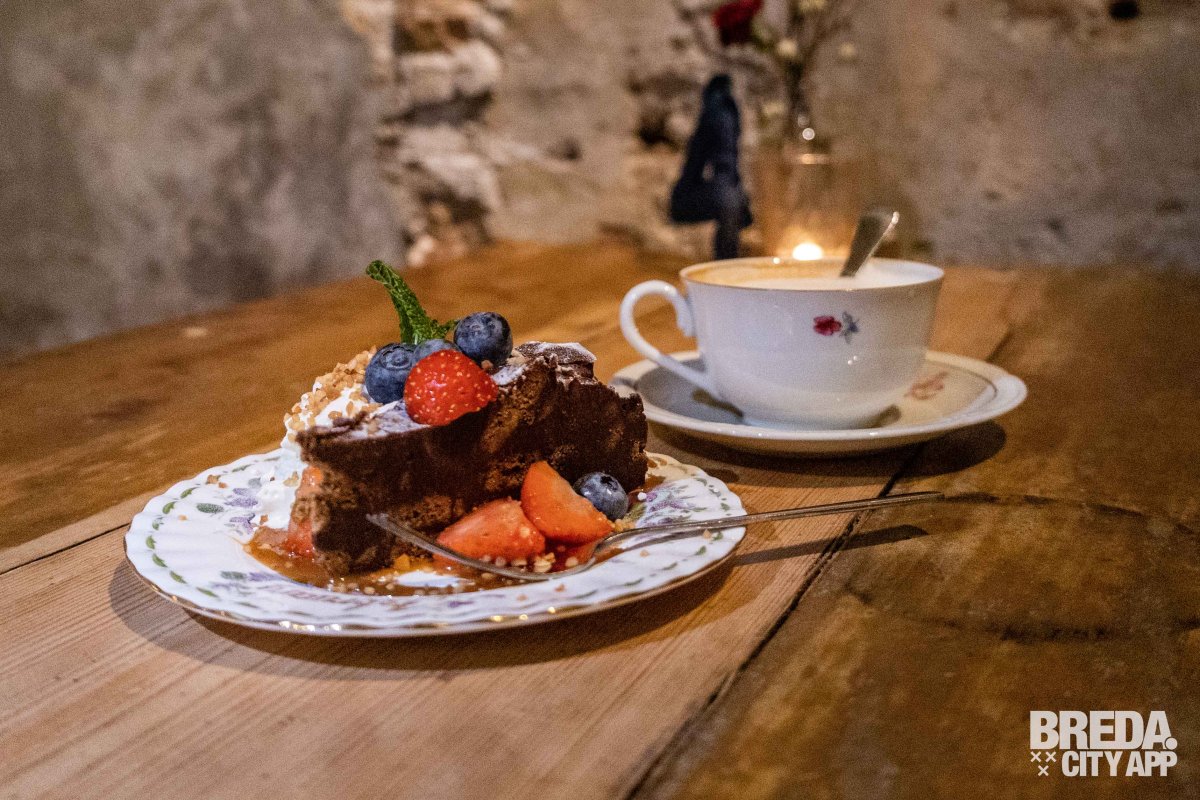 Als dessert kozen we voor de speculaas arretjescake en de pumpkin spice cappuccino met een brownie. De brownie was lekker smeuïg een absoluut een aanrader voor de chocoladeliefhebbers onder ons. De speculaas arretjescake werd geserveerd met aardbeien en bosbessen, een lekkere frisse toevoegen aan dit machtig lekkere dessert.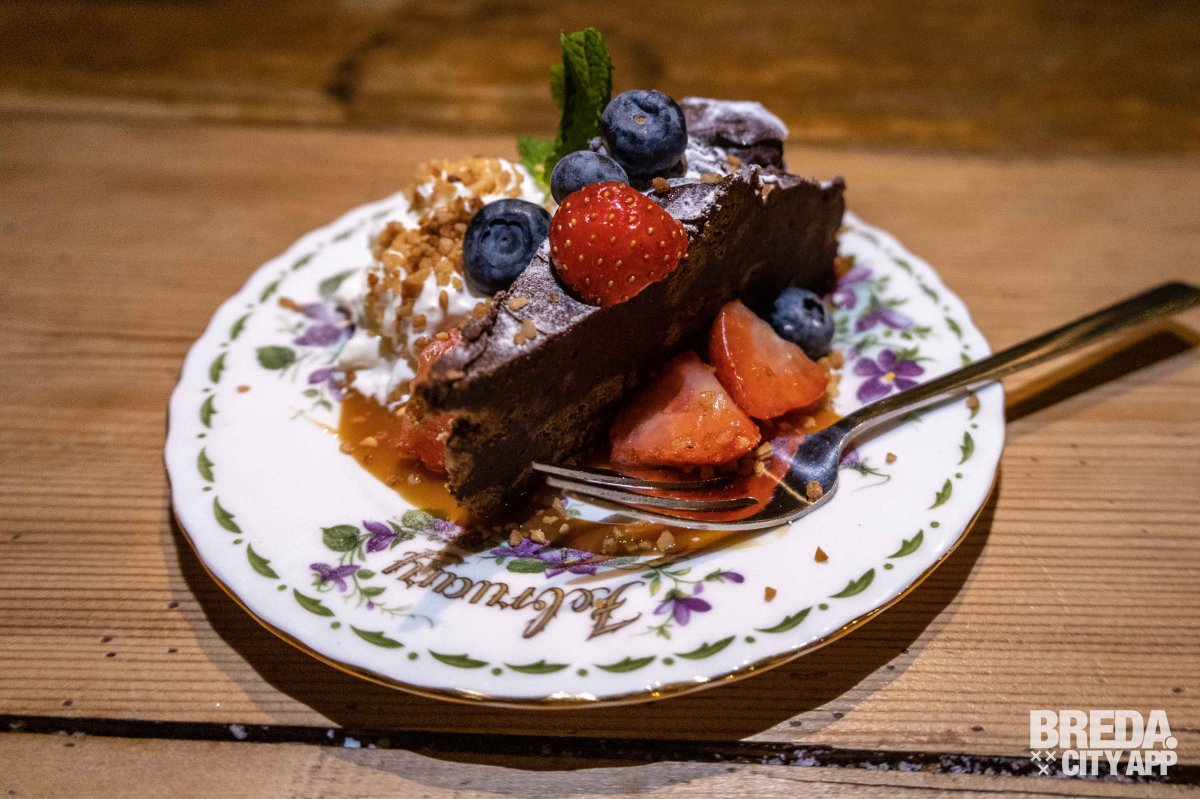 Wij hebben genoten van het aanschuifmenu en komen zeker nog een keer terug. Het hele menu kost €27,- euro maar het is ook mogelijk de gangen los te bestellen. Wil je het zelf ervaren? Reserveer dan een tafeltje of bestel een menu om af te halen. Reserveren kan via de telefoon 076- 7634055 of mail naar info@janenallemanbreda.nl.