Foodblog: take-away van Brasserie Reduit
We zien dat de studenten in de keuken van Brasserie Reduit op het kazerneterrein van de Rooi Pannen in Breda nog altijd hard werken om de heerlijkste gerechten op tafel te zetten. Dat er geen restaurant of terras open is momenteel, is geen reden om de horeca niet te bezoeken. Want er is nu bij Brasserie Reduit een take away menu dat wekelijks wisselt. Het menu biedt genoeg keuze, dus wij zijn benieuwd! Thuis gekomen pakken we alles uit. Het is weer een cadeautje!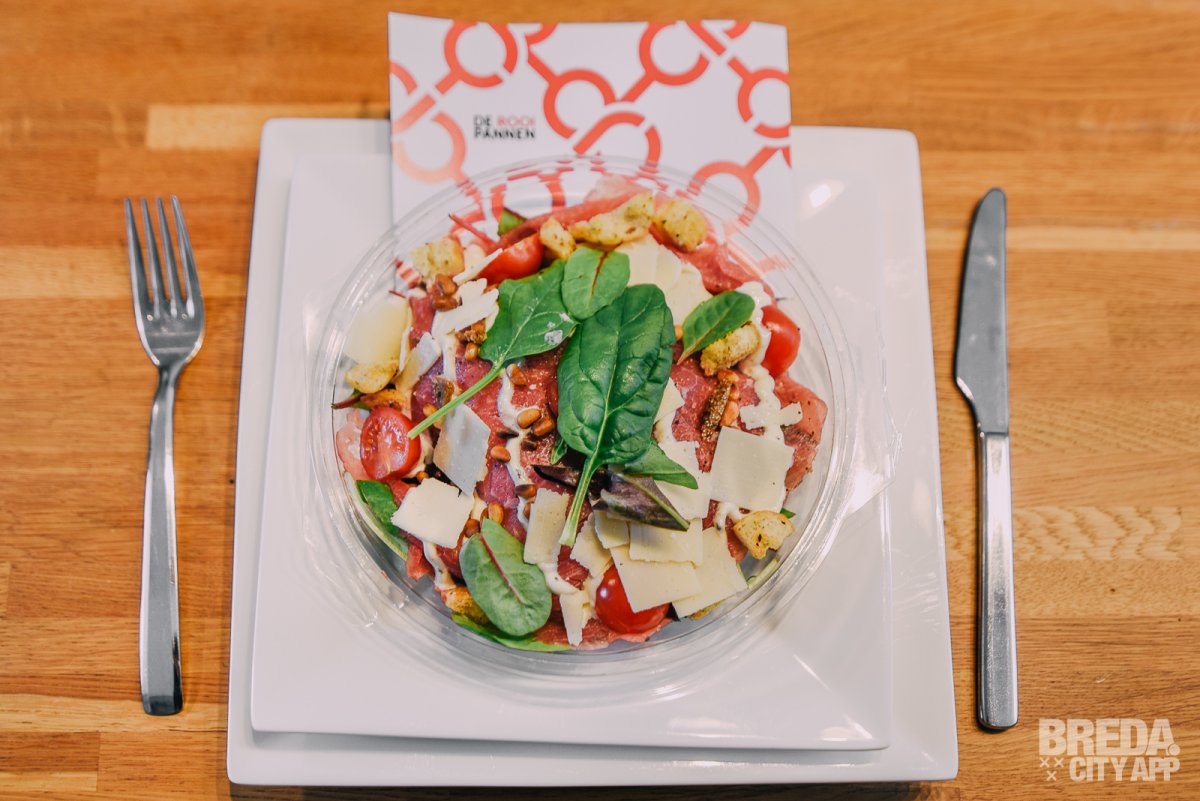 Het is herfstachtig buiten, maar binnen staat een vrolijk muziekje op. De studenten in de keuken maken een feestje van het bereiden van onze gerechtjes. Net als wij maken zij er ook maar het beste van in deze tijd waarin de restaurants gesloten zijn door de coronamaatregelen. Maar ze koken niet voor niets, want wij komen graag proeven. Thuis kan je alles in een paar minuten opwarmen. We krijgen onze gerechten vacuüm verpakt mee, zo hoef je het niet meteen op te eten en is het nog enkele dagen houdbaar, daar is nog eens over nagedacht.
Vol verwachting rijden we naar huis. Wij kunnen niet wachten om het te proeven, dus we dekken de tafel, steken een kaarsje aan en schenken wat te drinken in.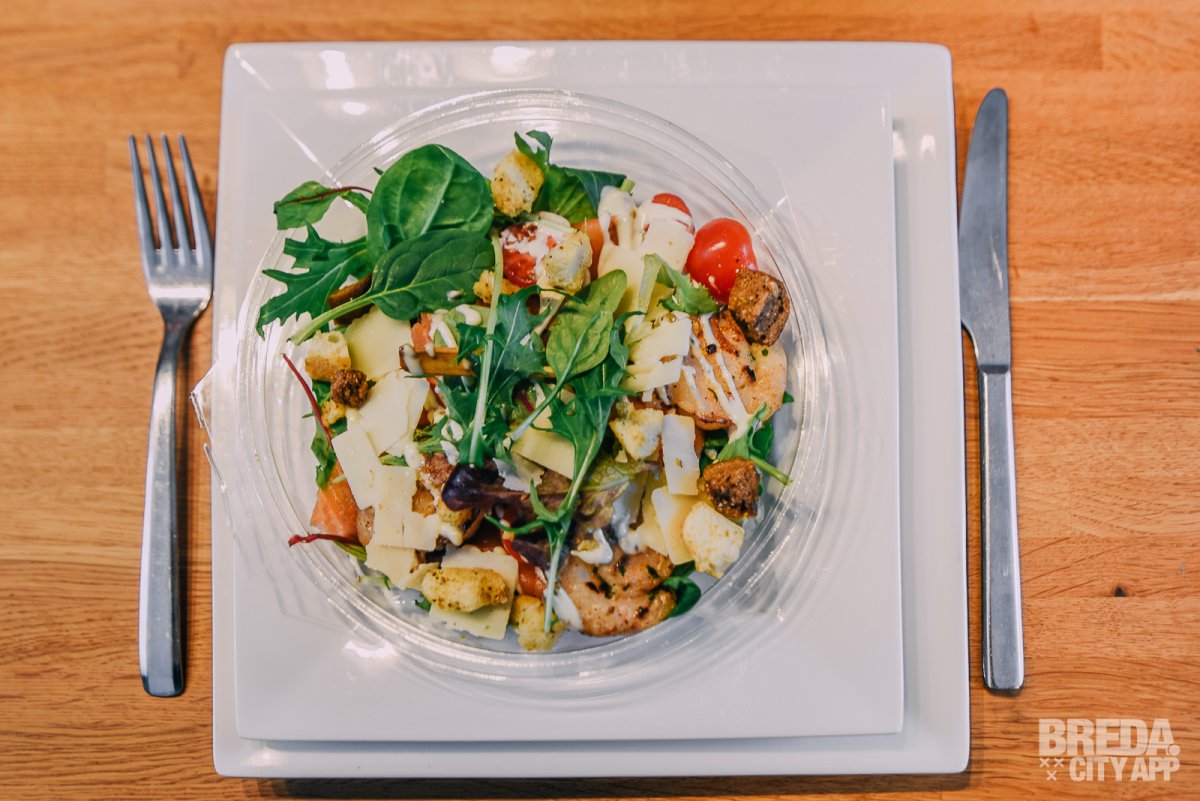 De hoofdgerechten kunnen later opgewarmd worden. We beginnen met de salades. Dit is een lekker voorgerecht! We hebben twee verschillende salades, dus die gaan we lekker delen. Een salade is met carpaccio en de andere met vis. Beide salades zijn heerlijk vers en goed op smaak gebracht met een dressing van truffelmayonaise. Naast knapperige sla zitten er tomaatjes, croutons, Parmezaanse kaas en pijnboompitjes in. In de vissalade zitten ook garnalen en is goed gevuld.
Voor het hoofdgerecht kunnen we kiezen uit zalmrolletjes met geglaceerde worteltjes en aardappelpuree of een zuurkoolstamppot met gehaktbal in de jus.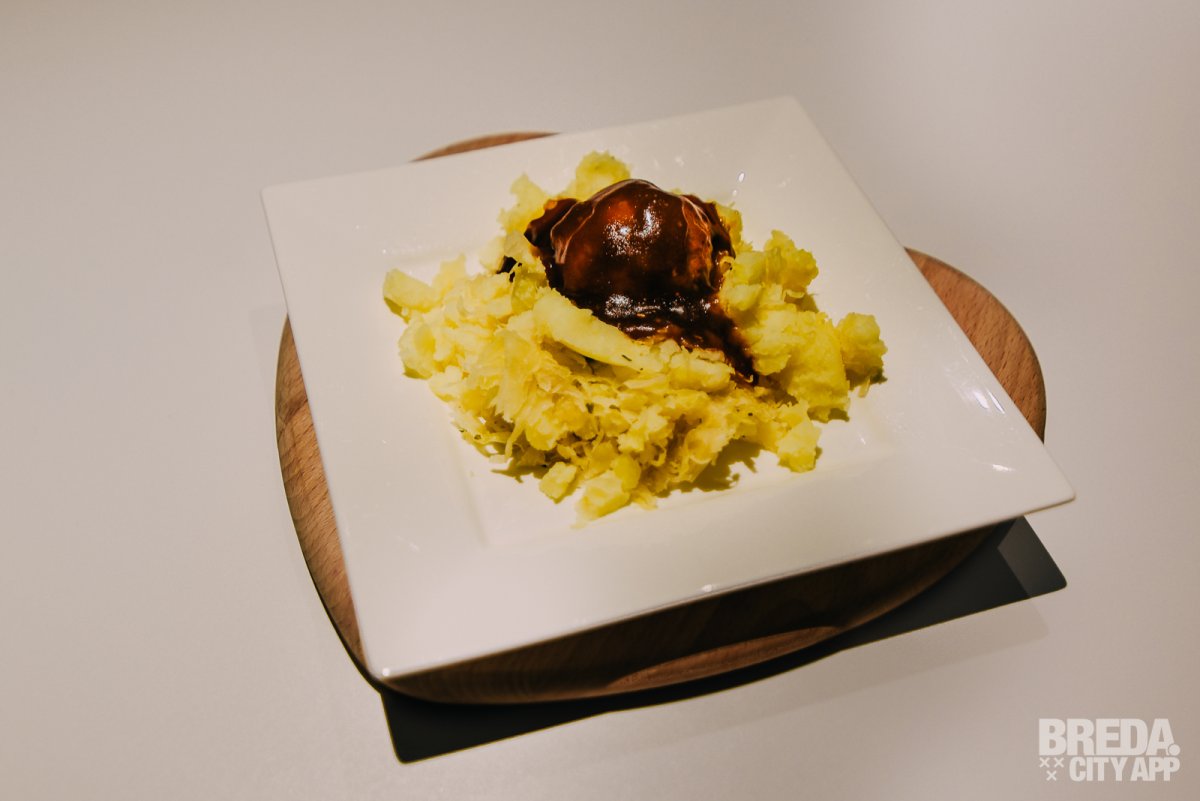 We warmen het enkele minuten op en binnen no time staat er een heerlijke maaltijd voor onze neus!
De zalm ziet er chique uit en is werkelijk heerlijk. De worteltjes hebben een lekkere 'bite' en de aardappelpuree is romig. Wat een goede lunch! De zuurkoolstamppot eten we later op de dag en ook die is prima van smaak en je proeft echt dat het vers is gemaakt! De gehaktballen zitten in een geurige jus. De Nederlandse keuken in een handomdraai op je bord. Dat hebben ze goed gedaan bij De Rooi Pannen!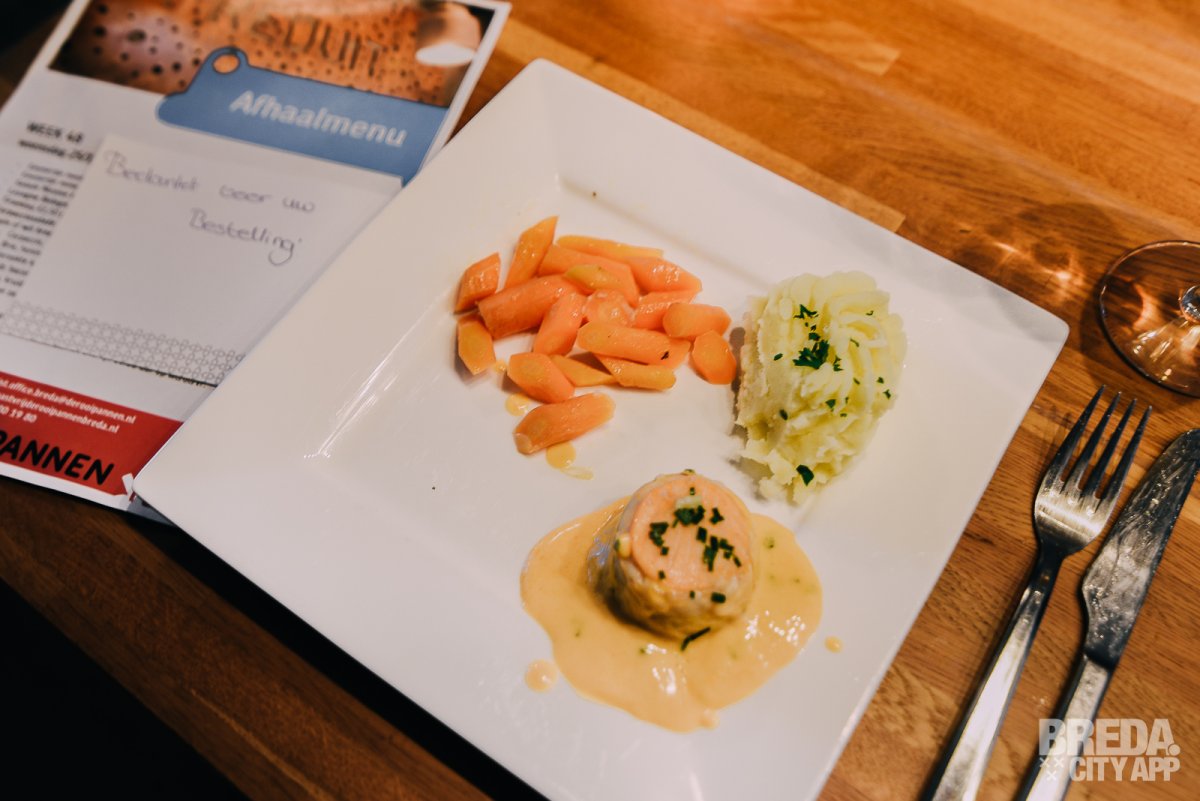 Het afhaalmenu wisselt wekelijks, voor een klein prijsje heb je een mooi gerecht op je bord en kun je nog eens variëren. Wat hebben we hier weer van genoten! Benieuwd naar de mogelijkheden? Neem dan eens een kijkje op de website!