Foodblog: Menu van de week bij Tante Pindakaas!
Zin in een verse Indonesische maaltijd? Te druk om nog te koken aan het einde van de dag? Niet elke week hetzelfde willen eten? Dan is Tante Pindakaas the place to be! Aan de Prins Hendrikstraat 61 kookt Shirley (Tante Pindakaas haarzelf) samen met Jessie en Lisa op donderdag en vrijdag, de lekkerste maaltijden uit de Indonesische keuken. Het menu wisselt per week waardoor je telkens met een nieuw 'pindakaasjes' menu wordt verrast.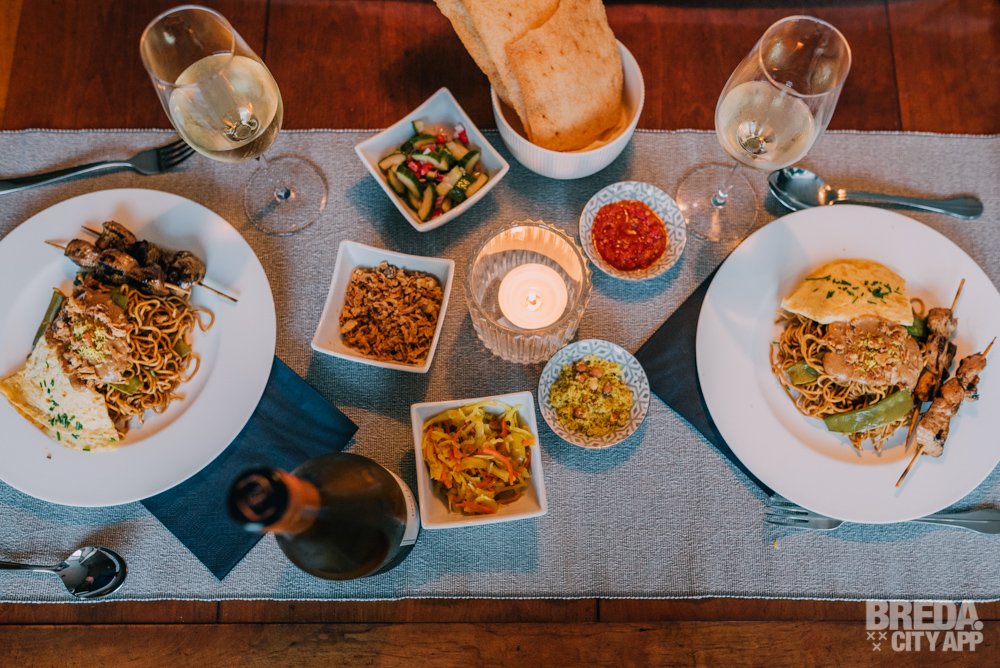 Bij aankomst word ik gelijk vriendelijk ontvangen door Shirley. Ik krijg een goed gevulde tas mee met het weekmenu mee en de verschillende extra's. Voor slechts twaalf euro, wordt er een complete en smaakvolle Indonesische maaltijd gekookt. Deze week staat er bami goreng op het menu. Ik kan niet wachten om het te gaan proeven en neem de nog warme tas snel mee naar huis.
Eenmaal thuis aangekomen pak ik de tas uit. Een groot deel van het weekmenu zit verpakt in biologisch afbreekbare disposables, die tevens ook geschikt zijn voor de magnetron en vriezer. Tante Pindakaas combineert hiermee duurzaamheid met het tegengaan van verspilling. Ideaal, wat een tof concept!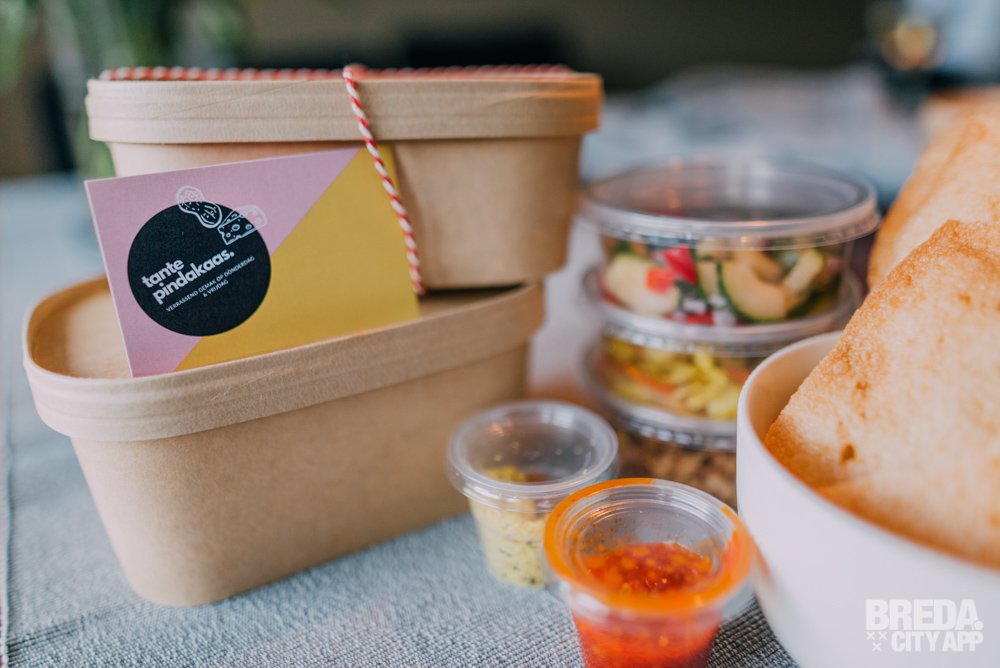 Na een lange werkdag kan ik eindelijk gaan genieten van de vers bereide bami goreng. Ik probeer tijdens het opdienen van de maaltijd alvast een stukje kroepoek, deze heeft een perfecte bite en valt meteen goed in de smaak!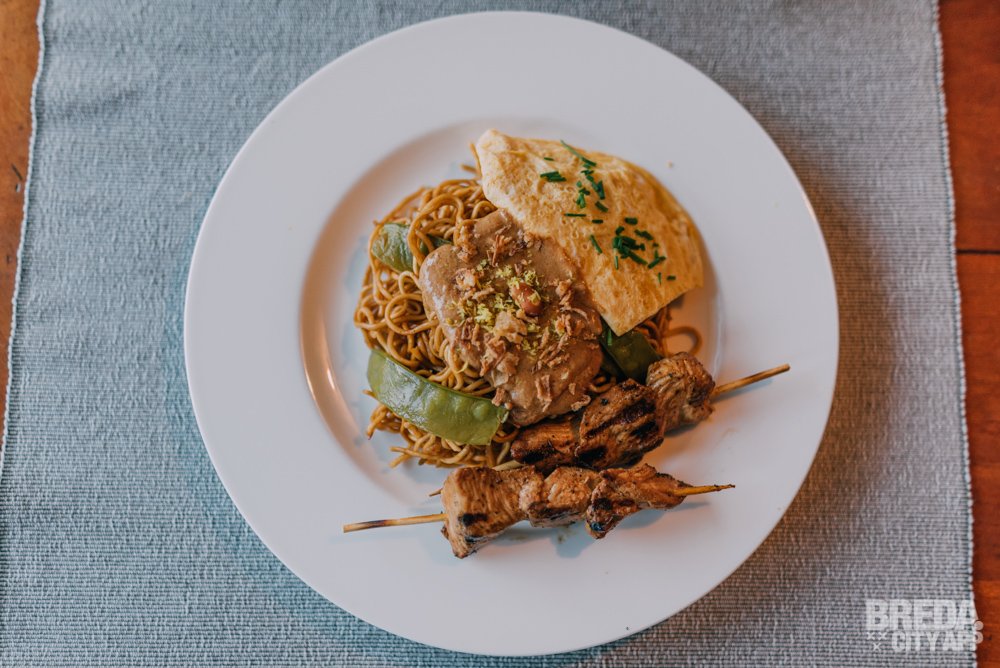 De bami goreng is bereid met verse peultjes, een gebakken omelet, kipsaté en de bekende Tante Pindakaas satésaus. Ik top de maaltijd af met wat gebakken uitjes en wat seroendeng. Tante Pindakaas doet haar naam en roots eer aan. De Indonesische geuren en smaken zijn in alles terug te proeven. De bami is perfect gekruid, niet te scherp en niet te mild. De kipsaté is mooi gegrild en lekker mals. De omelet is perfect dun gebakken waardoor de smaak van ei niet overheersend is. De finishing touch was toch wel echt de verse pindasaus. Shirley en haar team mogen zich terecht de Tante der Pindakazen noemen! Naast de overheerlijke maaltijd genieten we van de verse Atjar tjampoer en de frisse zoet zure komkommersalade die ik erbij heb gekregen.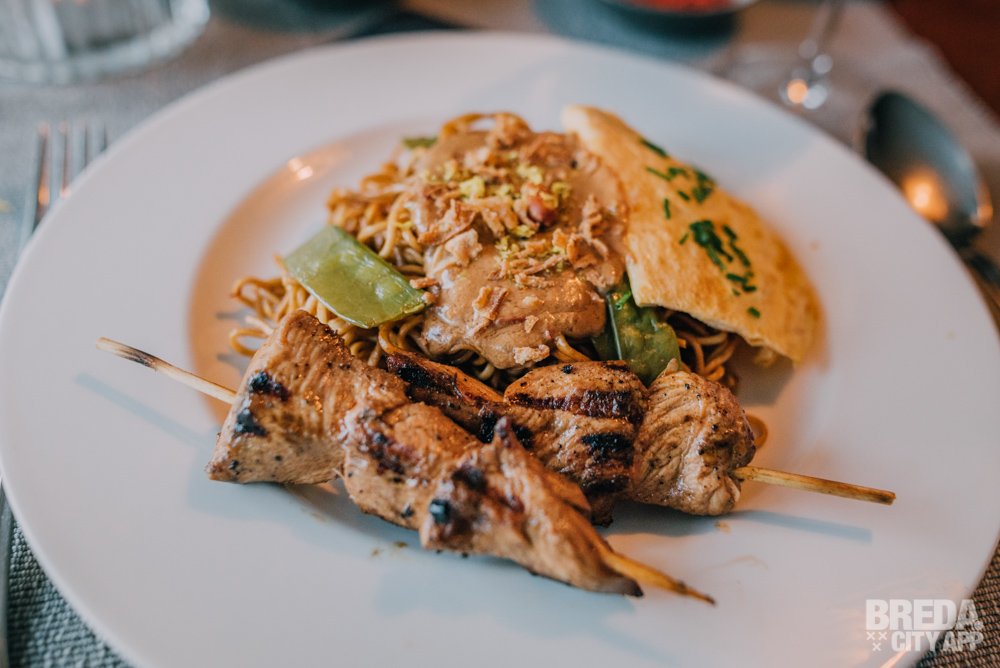 In drie eenvoudige stappen heb je het Pindakaasje van de week al in huis.

Stap 1: Elke zaterdag verschijnt er een nieuw weekmenu op de website en socials van Tante Pindakaas.
Stap 2: Tot dinsdag 20:00 uur kan je het weekmenu en de verschillende extra's bestellen
Stap 3: Op donderdag en vrijdag tussen 17:00 en 20:00 kan je de bestelling komen ophalen.
Bestel snel het weekmenu voor aankomende dinsdag zodat ook jij kan genieten van de Indonesische specialiteiten van Tante Pindakaas!