Think inside the box bij Zuyd
Samen met de keukenbrigade verwerkt chef-kok Stefan Dirkx dagverse ingrediënten tot creatieve en verfijnde gerechten. De komende tijd zijn er naast het verrassingsmenu in het restaurant heerlijke boxen die je kunt afhalen of laten bezorgen. Je leest er meer over in dit artikel.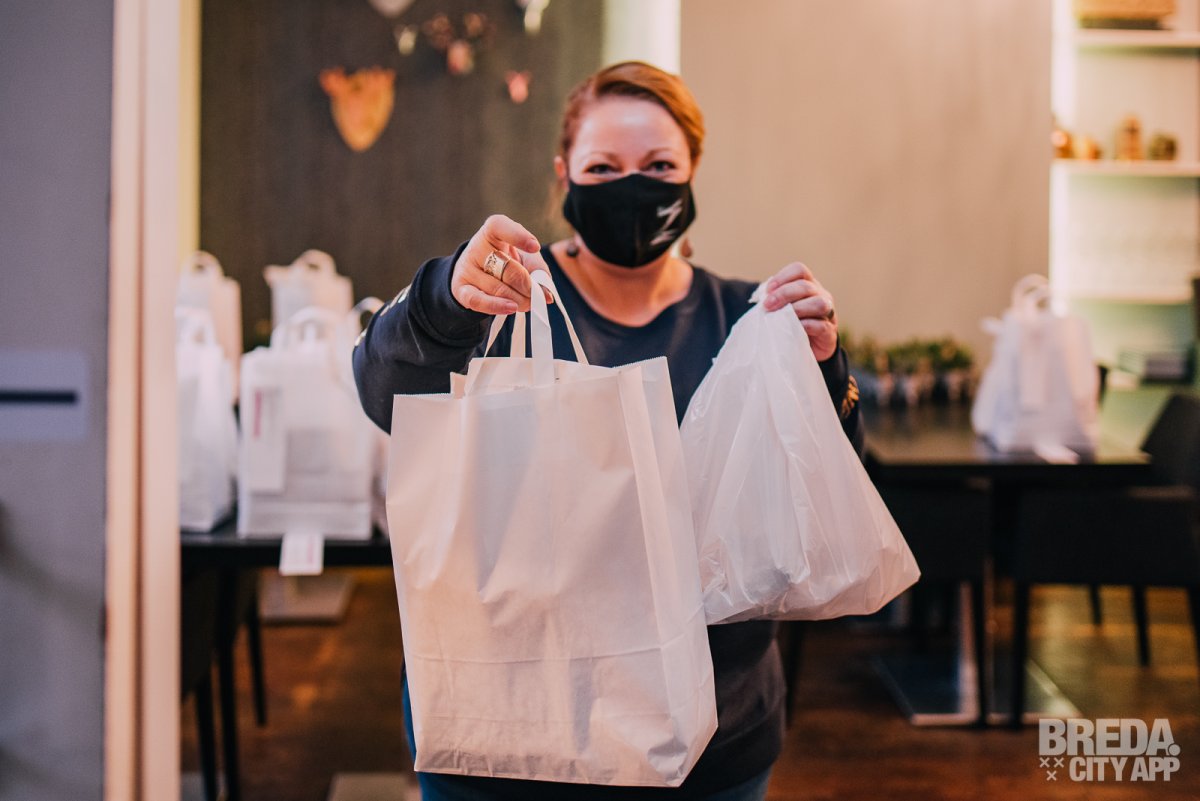 THINK INSIDE THE BOX
De afgelopen tijd is restaurant Zuyd tot nieuwe creatieve ideeën gekomen, want als je alleen kunt bezorgen of jouw gasten het eten kunt laten afhalen is er tijd voor verandering. Hiermee werden de Think Inside the boxen geïntroduceerd. Voor een bedrag van € 79,00 heb je voor 2 personen een heerlijke box waar je een hele avond van kunt genieten als borrelavond of als diner. De gerechten moet je wel nog even zelf warm maken, maar staan binnen een hand omdraai bij jouw op tafel. Naast de boxen kun je ook heerlijke losse items erbij bestellen waaronder de welbekende Zuydkroepoek. Een goed glas wijn erbij of een lekker biertje? Ook daar is aan gedacht!
Je kunt de boxen uiterlijk tot de woensdag voor het weekend bestellen en het in het weekend komen afhalen tussen 11:00 - 12:00uur. Liever laten bezorgen? Dat kan uiteraard ook. Ze bezorgen de boxen binnen een straal van 15 km rond Breda, de bezorgkosten zijn € 7,50. Wil je meer informatie? Check dan de website.