Shows met beperkte capaciteit en elke zaterdag & zondag terrasconcerten In juni opent MEZZ haar deuren weer voor publiek. Tijdens deze shows zijn maximaal 50 bezoekers welkom in een veilige corona-proof setting. Daarnaast keren de succesvolle terrasconcerten keren terug naar het voorplein van MEZZ. In juli is op zaterdagavond en zondagmiddag MEZZ dé plek om te genieten van liveoptredens.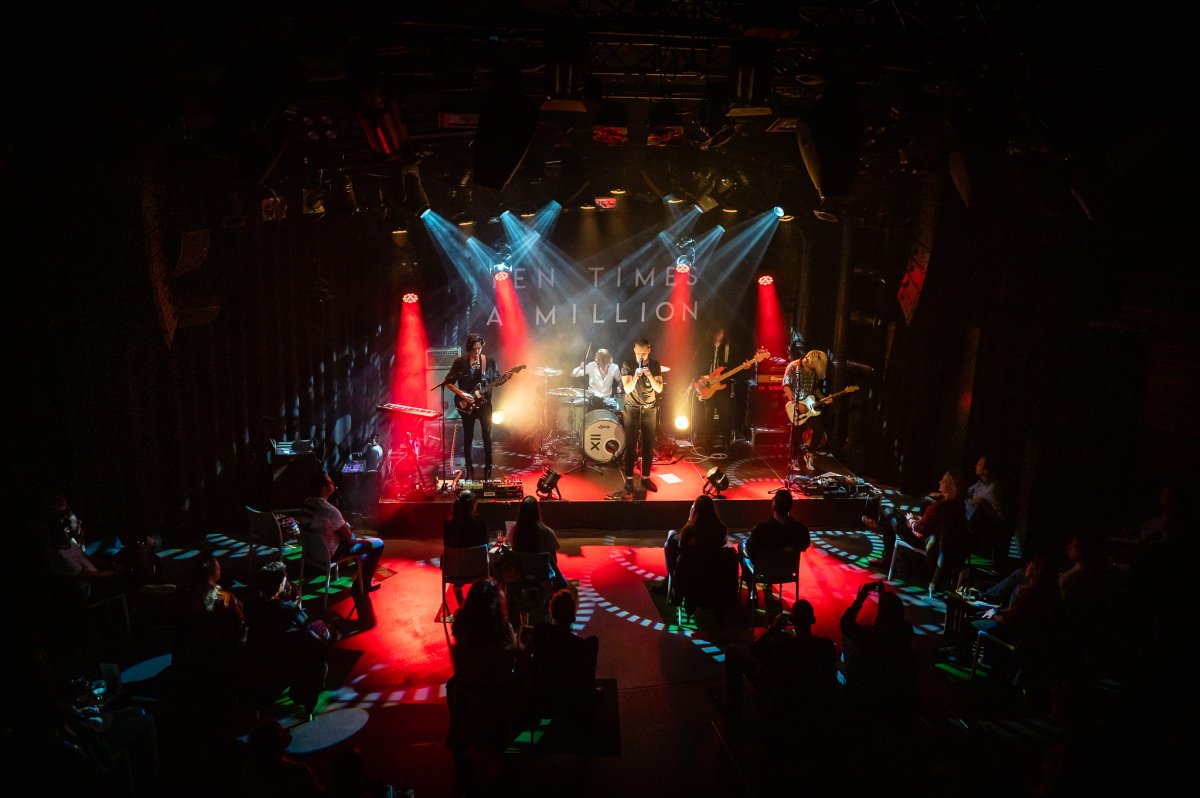 Tijdens de concertreeks geniet je van akoestische livemuziek en de zomerzon vanaf het terras. Toegang tot het terras is gratis en reservering is niet mogelijk, kom gewoon langs!
MEZZ opent haar deuren weer voor publiek! Door de beperkte capaciteit zijn veel shows al uitverkocht. Per show zullen maximaal 50 bezoekers genieten van livemuziek van Bruut! & Anton Goudsmit, The Juke Joints, Pip Blom en harpist Lavinia Meijer. Op 11 juni trapt audio & visueel experience Solstitium af. Jeroen van Vliet, Paul van Kemenade en Hans Timmermans nemen de bezoekers mee in een audiovisueel spektakel vol sferische muziek. De bezoeker ondergaat vanuit een zitzak een samenspel van elektro, akoestische soundscapes en visuals en composities. Daarnaast opent MEZZ elke zaterdagavond en zondagmiddag haar terras voor een reeks terrasconcerten.
De eerste editie wordt op zondag 4 juli afgetrapt door Deun van Seun. Vol vrolijkheid wisselen bewerkte oud-Hollandse liedjes en zelfgeschreven hilarische deunen elkaar in moordend tempo af. Gevolgd door de folk 'n roll van Jesco en poëet en ras muzikant Andre van den Boogaart met levensliederen met een vleugje blues, soul en jazz.
Multi-instrumentalist Thomas Meeuwis speelt onder de naam Go! Go! Durango!! en neemt je mee op muzikale reis naar de jaren '60 en '90. Daarna stap je in de muzikale achtbaan van theater en muziek van The Freeborn Brothers.
Rosa Spruit neemt je in haar concert 'Tussen stad en platteland' mee in een mix van echt stadse songs met een dialect met een zachte G. Vincent Slegers neemt je samen met zijn vintage National guitar mee in een wereld van gloomy soundscapes waar ontberingen en hoop hand in hand gaan. De reeks wordt feestelijk afgesloten door Trikosis. Met een dosis energie en humor wordt er gehint naar traditionele Europese en Noord-Afrikaanse muziek. Gegarandeerd gaan de voetjes al zittend van de vloer!
Programma 1,5 meter shows:
vr 11 juni - Solstitium – Audio & visual experience (uitverkocht)
za 12 juni - BRUUT! & Anton Goudsmit go surfing (uitverkocht)
vr 18 juni - MEZZ Blues Room: The Juke Joints + Big Bo + Fat Harry & the Fuzzy Licks + Timmer & Warmerdam (uitverkocht)
vr 2 juli - MEZZ Music Room #1: Pip Blom + Figgie (solo) + Global Charming + Personal Trainer (uitverkocht)
za 3 juli - Lavinia Meijer – detour tournee
Programma terrasconcerten:
zo 4 juli: - Deun van Seun
za 10 juli - Jesco
zo 11 juli - André van den Boogaart
za 17 juli - Go! Go! Durango!!
zo 18 juli - The Freeborn Brothers
za 24 juli - Corvin Silvester
zo 25 juli - Rosa Spruit
za 31 juli - Vincent Slegers
zo 1 augustus - Trikosis
Kijk voor meer informatie over de concerten en terrasconcerten op www.mezz.nl