City Webshop Breda wordt BoutiqueLocale
Het begon als een steunbetuiging aan lokale winkeliers in de moeilijke Coronajaren. Om thuisbezorging eenvoudiger te maken, werd in korte tijd City Webshop Breda opgetuigd: Online producten kopen bij de leukste winkels van Breda en dezelfde dag nog thuisbezorgd! Het was meteen een succes, óók toen de winkels weer open gingen. Daarom zetten de initiatiefnemers een flinke groeistap, onder een nieuwe naam: BoutiqueLocale.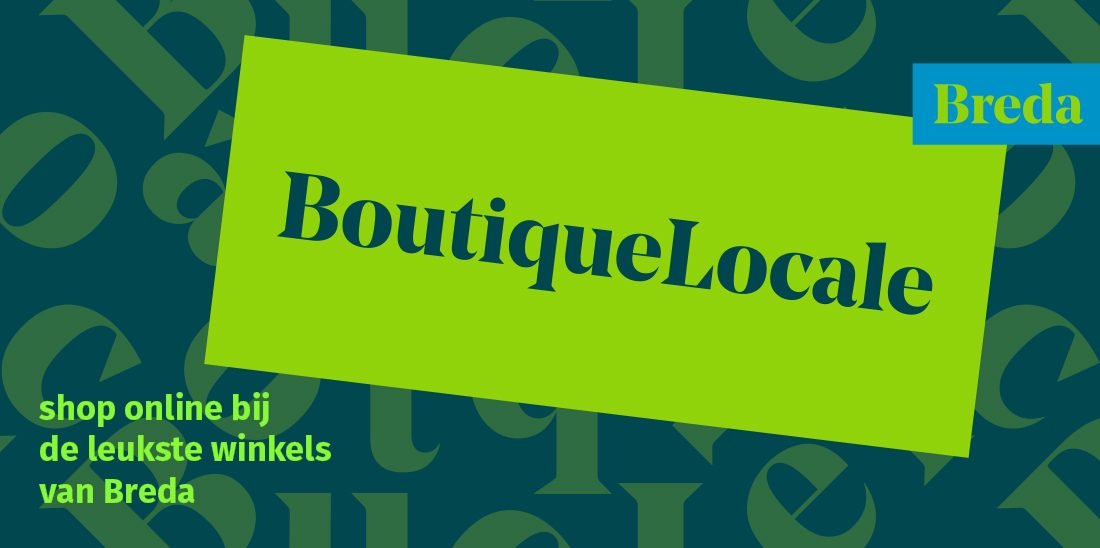 Het aanbod op de webshop komt van lokale boutiques: bijzondere merken en producten van dichtbij. BoutiqueLocale verbindt Bredaas ondernemerschap met digitaal gemak. "Wij bieden de winkeliers van hier een podium om op te stralen. Het is het grootste online aanbod van lokale ondernemers, dat we thuisbezorgen op onze elektrische fiets. Origineel, gemakkelijk, duurzaam en supersnel."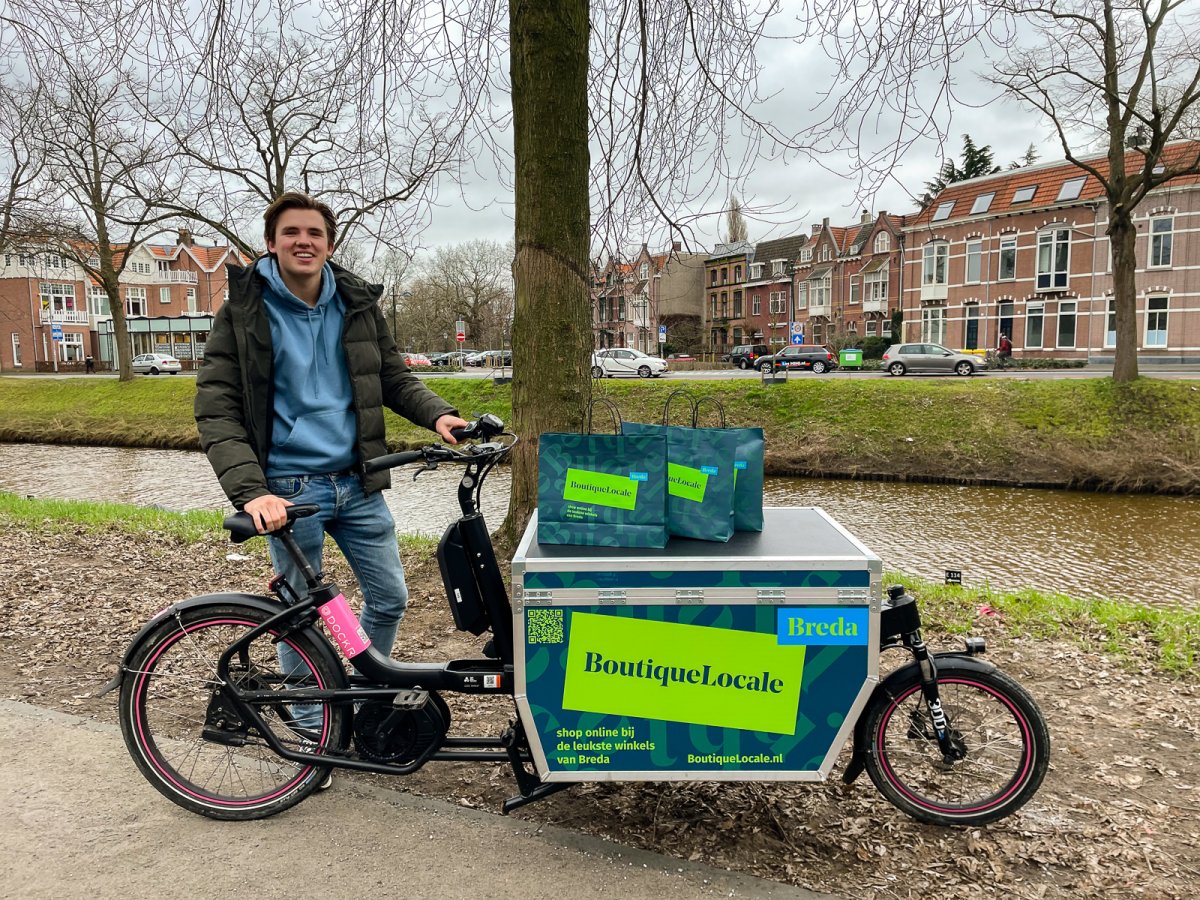 "Tijdens de lockdowns in de afgelopen jaren leek de stad haar 'ziel' te verliezen. Opeens besefte men hoezeer horeca en winkels de sfeer bepalen. Vooral de kleine, lokale winkeliers hadden het loodzwaar. Heel wat etalages kwamen ook echt leeg te staan. Die trieste aanblik maakte iets los bij ons: een idee om winkels van hier weerbaarder te maken, beter bestand tegen de macht van grote winkelketens en webshops." En wat in Breda werkt, is elders ook kansrijk. BoutiqueLocale heeft concrete plannen om het concept dit jaar landelijk uit te rollen. Uiteraard samen met de lokale winkeliers in de betreffende plaatsen. Wat koop je zoal 'locale'? Denk aan deze categorieën: Gifts, Beauty & Health, Speelgoed, Eten & Drinken, Wonen & Lifestyle.
Relatiegeschenken en Themapakketten
Verras je relatie, steun lokale ondernemers
Ben je op zoek naar unieke relatiegeschenken of themapakketten, zoals voor Pasen of Secretaressedag? Geef je wensen aan ons door en wij zoeken graag met je mee. Alle producten komen uit onze Bredase winkels. Dus de ontvanger geniet niet alleen van unieke gifts, maar óók van het idee dat ze van dichtbij komen. Soms is sympathie het grootste cadeau!