Werk van alumni kunstenaars in de StadsGalerij Breda
Deze zomer is de 2e editie van BIJ/NA: een verrassend residency project waarbij drie pas afgestudeerde kunstenaars en drie meer ervaren kunstenaars van St. Joost School of Art & Design gezamenlijk aan de slag gaan. Samenwerken en het dynamische proces in een niet-hiërarchische structuur staan hierbij centraal.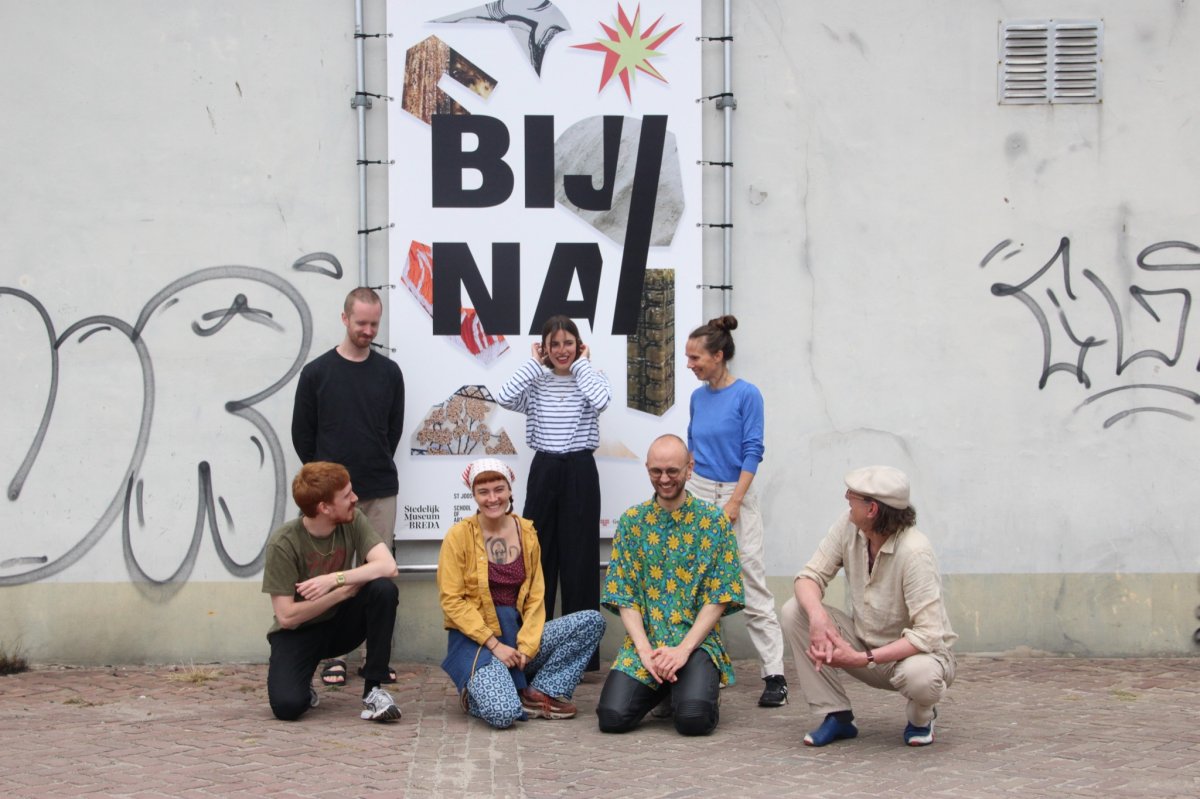 De kunstenaars
De drie kunstenaars die dit jaar afstuderen aan St. Joost School of Art & Design zijn Kelly Christogiannis, Fedrik Vaessen en Loran van de Wier. Zij gaan de samenwerking aan met Isamo Thissen, Reinier Vrancken en Marit Biemans, de drie alumni.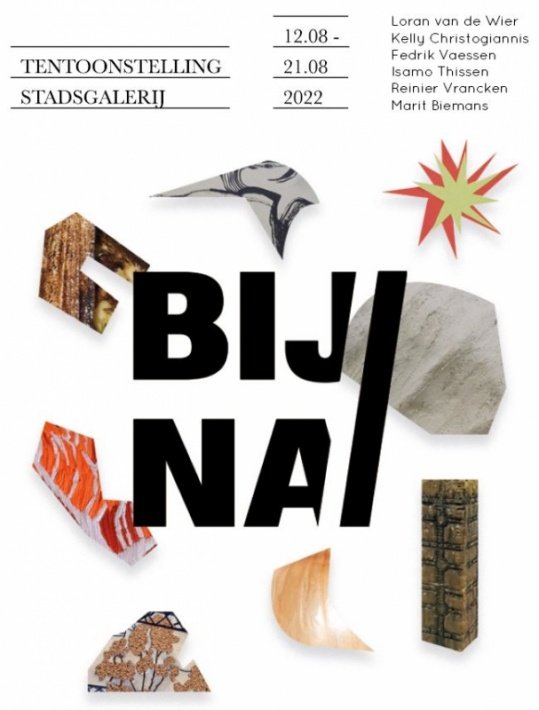 Gezamenlijke werkperiode
Het project bestaat uit een werkperiode, die 11 juli start, en een tentoonstellingsperiode. Tijdens de werkperiode wordt nieuw werk gemaakt en samen nagedacht over de manier om het werk te presenteren. Dat resulteert in een groepstentoonstelling, die 12 augustus opent. 

Afgestudeerden van St. Joost School of Art & Design zijn elkaars collega's in het veld en wat hen verbindt is hun opleiding. Deze community van afgestudeerden is informeel vrij hecht, maar voor buitenstaanders nogal onzichtbaar. Tijdens BIJ/NA -een project dat jaarlijks door St. Joost School of Art & Design, Stedelijk Museum Breda en Van GoghGalerie wordt georganiseerd- staat het versterken van dit informele netwerk en het stimuleren van kennisuitwisseling tussen verschillende generaties beeldend kunstenaars centraal.