Kom kijken bij EsPintxos!
Het Spaanse restaurant EsPintxos heeft op 2 september haar deuren geopend en is alweer vier weken open! Bij het sfeervolle EsPintxos kun je terecht voor lunch, borrel en een etentje, maar later op de avond ook voor een drankje en een dansje.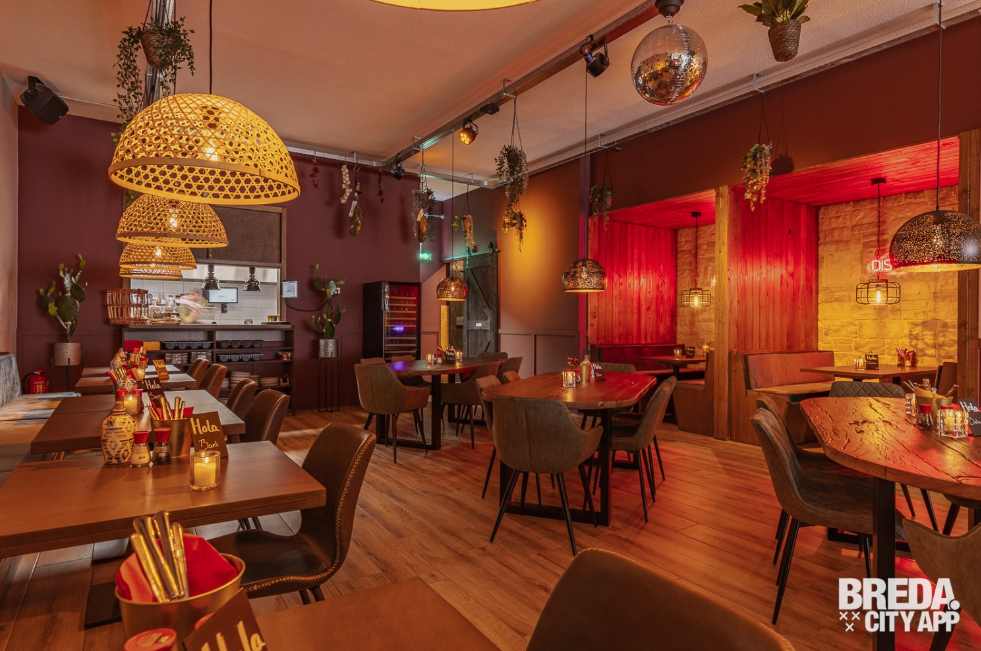 Het ultieme vakantiegevoel beleven op de Mercado Grande alias de Grote Markt midden in Breda. Bij binnenkomst staan de vers bereide pintxos voor je klaar. Bestel een kannetje Sangria en neem plaats aan de bar of aan een van de hoge tafels. Loop langs de bar om de ruime keuze aan pintxos te bekijken en kies er één (of meer) uit.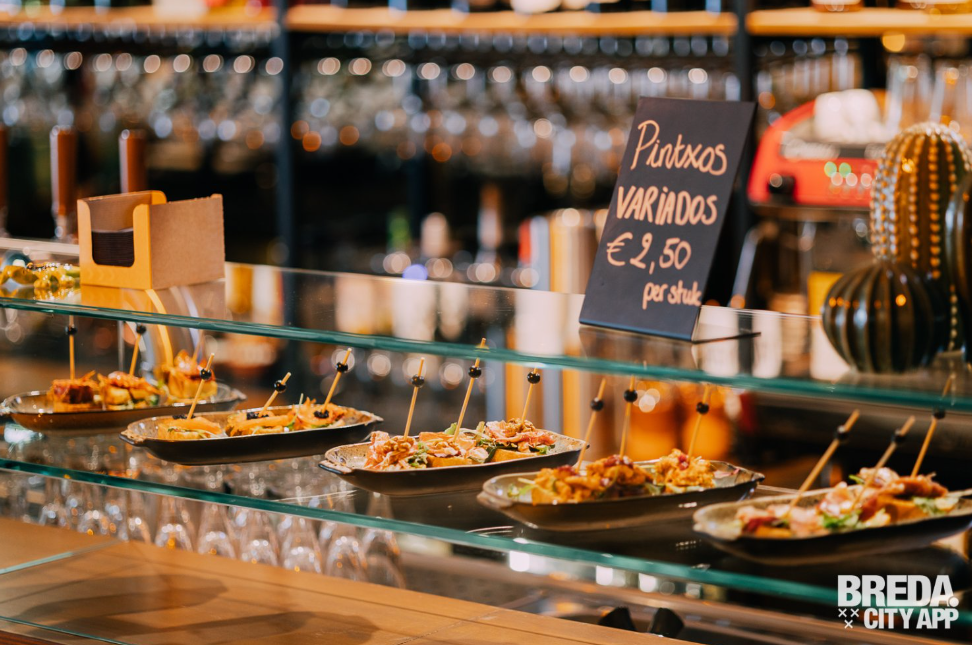 Wanneer je binnenkomt zal je begeleid worden naar een tafel met een bepaalde Spaanse stadsnaam. Zo waan je je de ene keer in Madrid en de andere keer weer in Bilbao. Super tof! Ze nemen je als het ware mee op smaakreis door Spanje waar je start in het Noorden met de Pintxos, wat tapas besteld in Andalusië en aan het eind van de avond danst alsof je op Ibiza bent. Op vrijdag en zaterdag is er een DJ aanwezig tot 02:00 uur!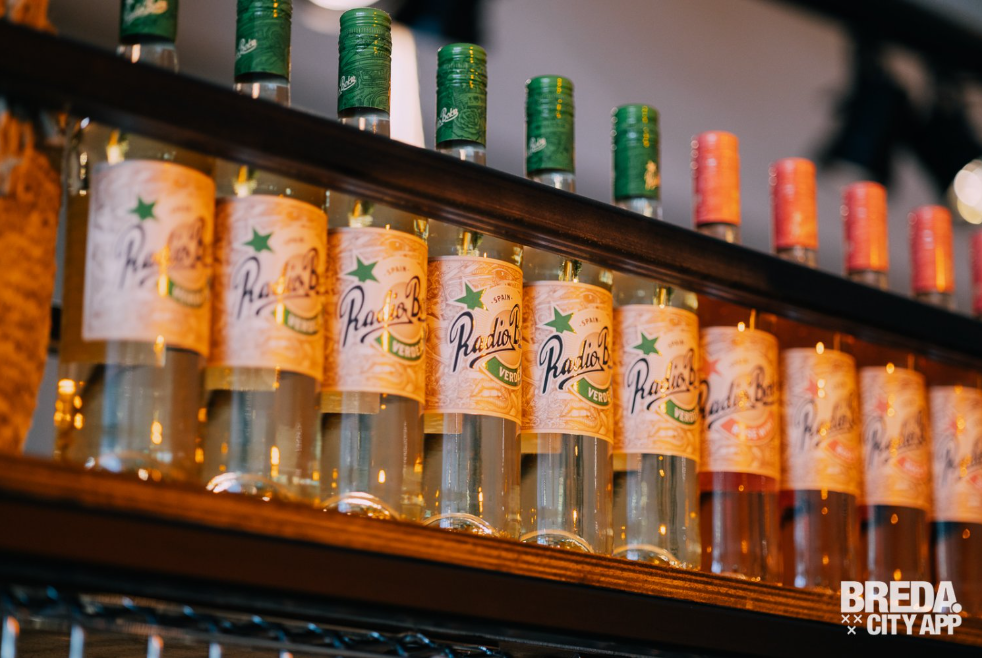 Proef de Spaanse wijnen en geniet met je vrienden/collega's of familie van al het moois wat Spanje te bieden heeft op gebied van Pintxos en meer. Nog niet uitgekletst na het eten? Voorin staat het barteam nog steeds klaar om de lekkerste drankjes voor jullie in te schenken!